It ain't easy being a Viking. The hours are long, the pay usually hinges on a lowly raid commission and the health benefits are close to zero, which is precisely why Vikings need, more than anyone, to be able to whip out those dancing shoes and short shorts and go on a bender once in awhile.
Reykjavík may look like an innocent little fishing hamlet during daylight but when the sun goes down a disco moon rises. The northernmost capital in the world also happens to be the party capital of the north.
You, my barrel-chested friend, deserve to have a little fun and unwind a bit after all those years of exhausting raids and sometimes a wild boar hunt just doesn't cut it. So read on and allow me to show you the Viking's Guide To Icelandic Nightlife.
To Drink Or Not To Drink
**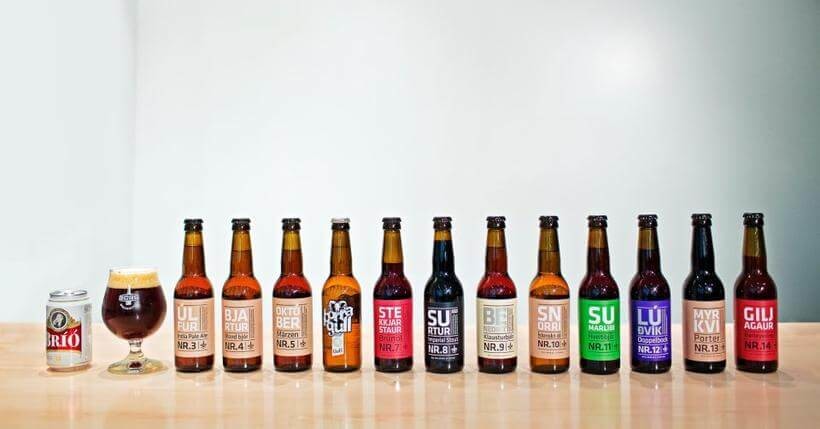 **Microbrew from Borg Brewery
These days, not every Viking enjoys the taste of alcohol and some have even sworn off the stuff altogether and can easily have fun without clouding their judgement with booze. For the rest of us, who need a little kick to get out on that dancefloor, you should know that the only places that sell alcohol at reasonable prices are government-owned liquor stores, the cheapest of which being the duty-free at the airport.
A Meal Fit For A Viking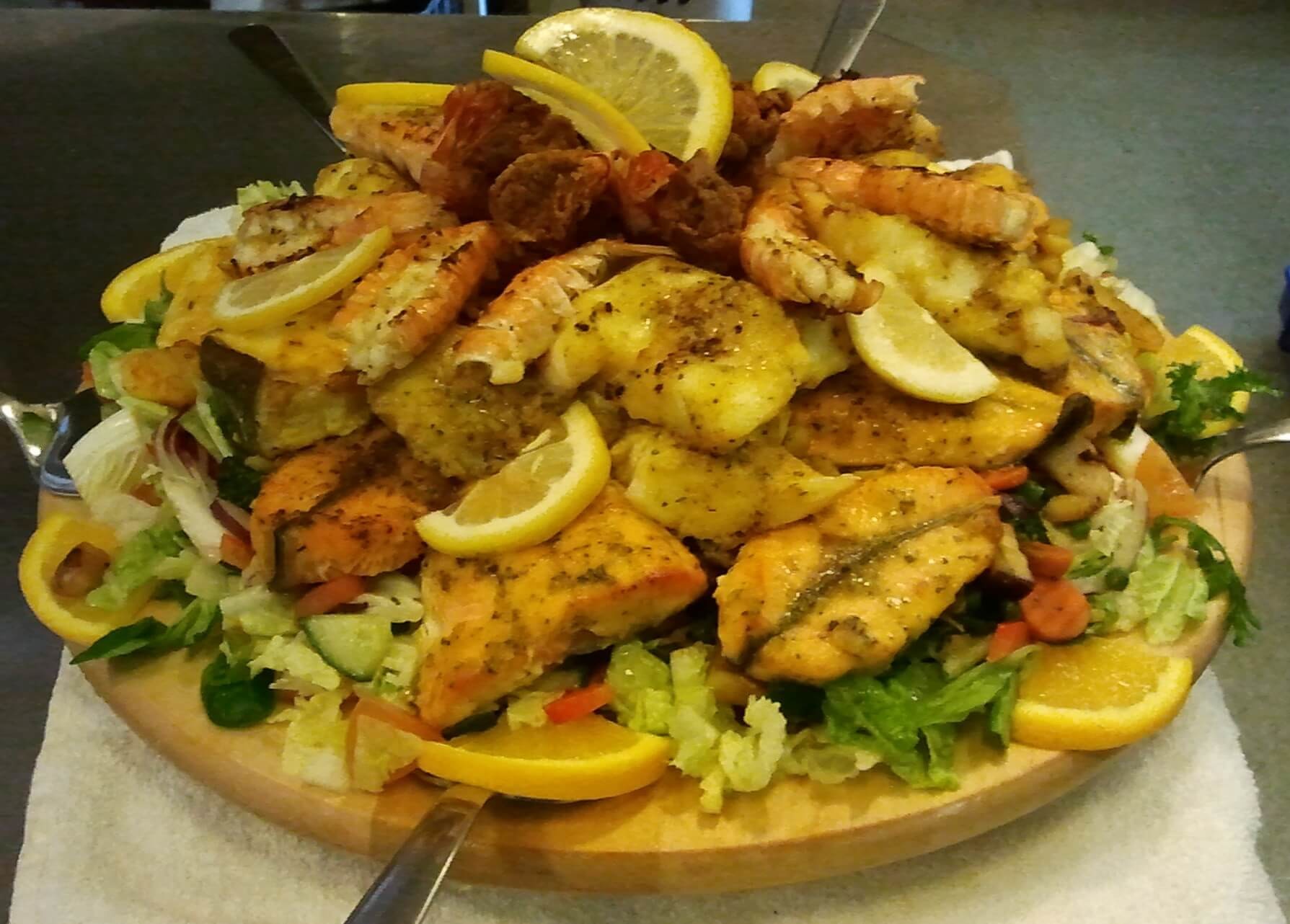 King of the Ocean, Kaffi Duus
Personally, my ideal night out on the town starts with a meal somewhere downtown, where I can enjoy a steak dinner, paired with a nice bottle of 2008' Chateu Musar. Did you notice how I mention the wine by name and year to show you just how classy of a Viking I am? Oh yes, my foul-odoured friend, even a Viking can have class.
After the meal I usually sit in the restaurant in good company and enjoy a few drinks before I go charging off into the urban jungle.
Modern Meadhalls
Skúli Craft Bar
You may know them as "meadhalls" but in today's society they are referred to as clubs, bars, pubs or places of carnal cavorting. They haven't changed much, though. They're still dirty, sticky and sweaty, with the smell of every other person lingering heavy in your nostrils as you wade through the crowd. Nonetheless, we still love them, and what is life if you don't like to get down and dirty once in a while? Give it a few more drinks and you'll forget all about those things as you gyrate delusionally across the dancefloor, confident that you're the greatest thing since sliced bread.
You'll find plenty of places scattered all across the main street Laugavegur in Reykjavík to indulge in the need to shake your armor off on the dancefloor. If you're seeking a calmer setting to sit down in a warm, cozy atmosphere and enjoy a smooth, cold ale then you'll find plenty of places for just that. Downtown Reykjavík is littered with craft bars of all shapes and sizes that offer a seemingly endless variety of ales and microbrew that will have your taste buds gyrating delusionally across your mouth.
Interesting Bars
Bjórgarðurinn - Meaning The Beer Garden, it's a newly cropped up place gaining a lot of momentum amongst microbrew fans and others.
Skúli Craft Bar - A neat little pub in the center of Reykjavík that specializes in serving numerous types of local craft beer on tap.
Mikkeller & Friends - The Danish craft ales have a representive in Reykjavík in the form of a neat little craft bar that specializes in the Mikkeller brand.
Vegamót - A lovely restaurant and bar on the corner of Laugavegur and Vegamótastígur in Reykjavík, serving brunch, lunch and dinner along with some of the best cocktails in town.
Kaffibarinn - One of the best places to go dancing in Reykjavík. Kaffibarinn has modern electronic music mixed in with the arty, hipster atmosphere, resulting in a truly unique downtown experience that should not pass anyone by.
Ritual Sacrifice
The urge might strike you to sacrifice a goat or two to honor Odin but try to restrain yourself. Most people have laid this practice to rest into the pages of history and might get upset if you decide to prance through town with the severed head of a mountain goat tied to your belt.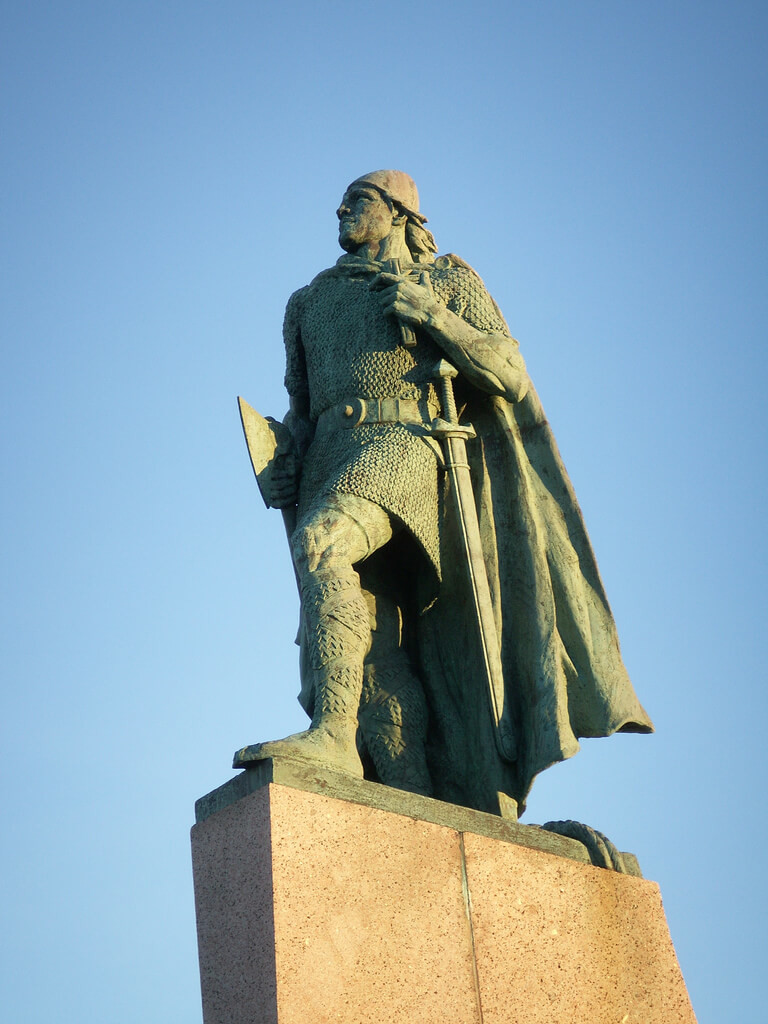 Leifur Eiríksson, Hallgrímskirkja
Instead, I'd like to recommend that you honor your ancestors by paying homage to the statue of Leifur Eiríksson, the Viking who first sailed to America. Leifur is just standing around outside the largest church in Iceland, Hallgrímskirkja, in the same natural pose that he held for the most usual of tasks, such as doing laundry.
Just bare in mind, Iceland has changed considerably since the last time you were here, five hundred years ago. Axe throwing and seal clubbing are no longer practiced, but with this guide in hand you can at least go clubbing.
Hail Odin!