Noleggio camper in Islanda
Noleggiare un camper o una roulotte in Islanda
Prenotazione Online Veloce, Sicura e Facile
Confronta prezzi, caratteristiche e recensioni con una vasta selezione di camper!
Prezzi come mostrati, nessun costo nascosto!
Nessun costo nascosto. Annullamento gratuito. Chilometraggio Illimitato. Assicurazione CDW Inclusa.
Tutte le prenotazioni sono confermate immediatamente
Semplice processo di prenotazione con conferma immediata e disponibilità dal vostro autonoleggio in Islanda.
Solo 15% di deposito, Prenota ora, Paga dopo!
Servizio navetta tra aeroporto, hotel e ufficio noleggio auto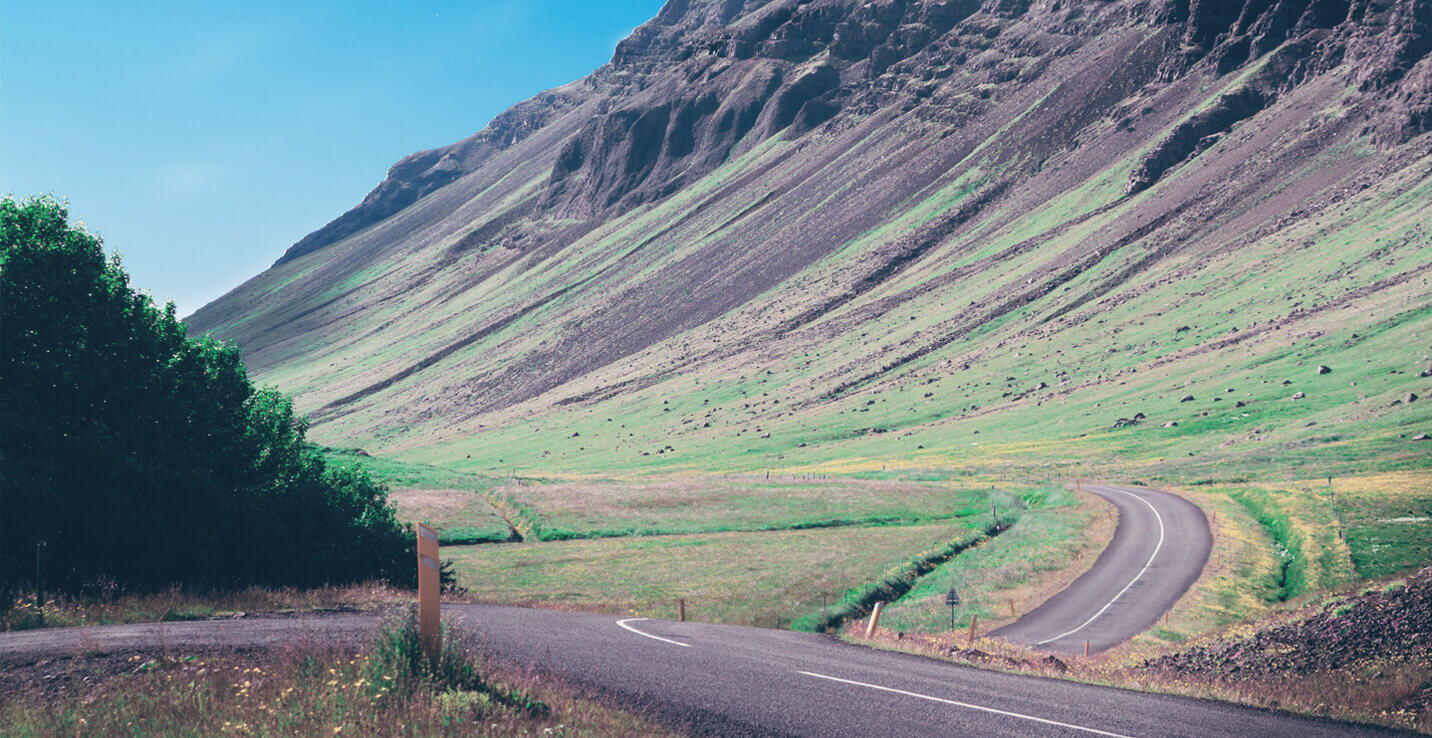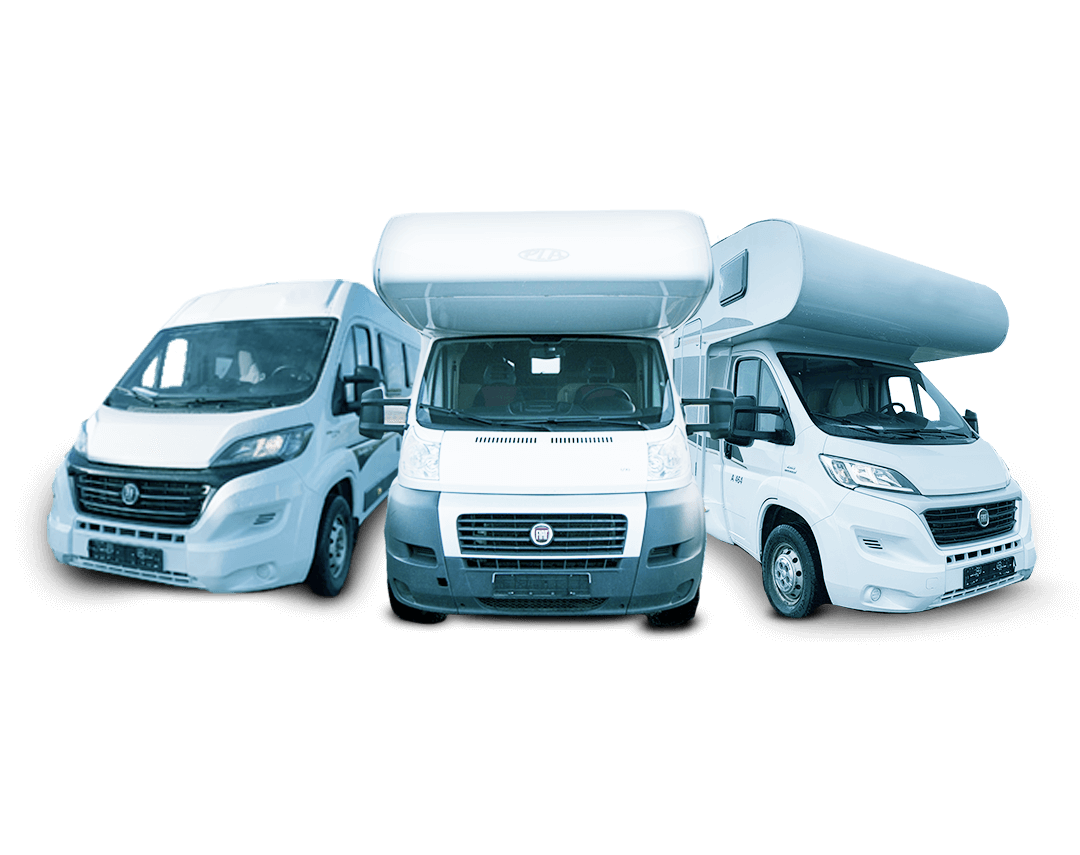 Recensioni da tutto il web
Quello che la gente dice di noi
Siamo orgogliosi dei nostri standard di qualità e di servizio e questi standard si riflettono in ciò che i nostri utenti hanno da dire su di noi. Prenotate la vostra auto a noleggio o tour giornaliero con Northbound e siate certi che un forte team di consulenti di viaggio è pronto a rispondere a qualsiasi vostra domanda o preoccupazione sia prima che dopo la vostra avventura.
8.000+ from verified customers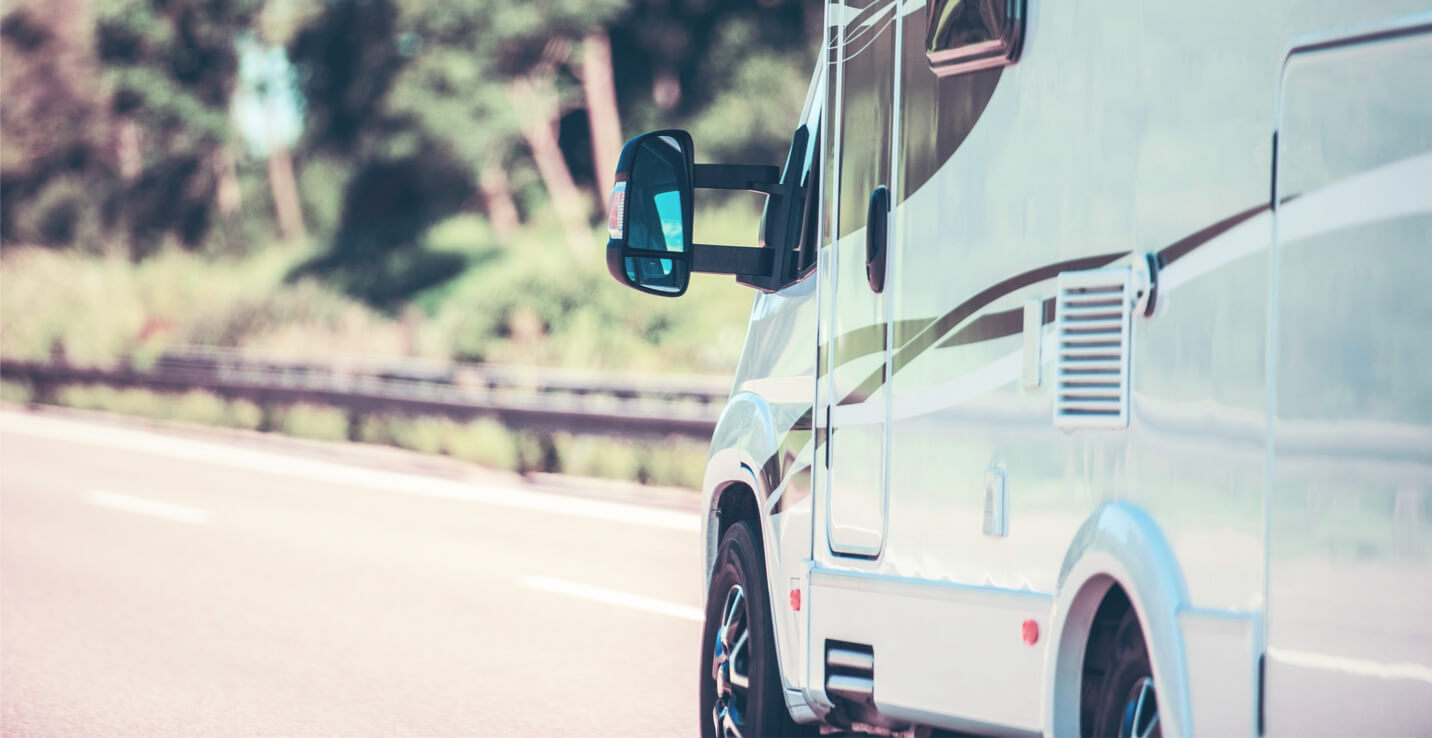 Il camper perfetto per il tuo viaggio in Islanda
I camper sono il modo migliore per vivere l'Islanda
With boundless landscapes to explore, Iceland truly provides an extraordinary opportunity for adventure and there is no greater sense of freedom than hitting route 1 behind the wheel of a motorhome. Wake up to the early Iceland sun and sip your coffee within earshot of a running river, with majestic mountains embroidered on the horizon and songbirds dancing in the clear blue sky.

This is the Icelandic experience as it should be...

An RV or motorhome provides you with everything a hotel room does, with the added benefit of four wheels transporting you to your heart's desire.
Dovrei noleggiare un camper in Islanda?
Iceland is perfectly suited for motorhome travel, with campsites spread across the country and most of them even offering waste disposal and other facilities necessary for motorhomes.

A motorhome affords you the opportunity to travel across Iceland's majestic landscapes with a new backyard every morning.
Visualizza tutti i camper
Recensioni Reali da Clienti Reali
Il nostro cliente ha scritto Recensioni
Le compagnie di noleggio auto in Islanda possono essere incredibilmente diverse l'una dall'altra, motivo per cui leggere le recensioni e sentire ciò che gli altri hanno da dire su di loro è probabilmente la cosa più importante da fare prima di stabilirsi su una macchina. Visita il nostro centro recensioni per confrontare oltre 8.000+ testimonianze di viaggiatori verificati.
Recensioni
Perfect!

Rented a hatchback in May 2022

The car was perfect for our trip around the Ring Road! Pickup and dropoff were easy and smooth and communication was great with both Northbound and MYCAR.

Outstanding!

Rented a 4x4 in March 2022

My experience with MyCar and northbound rental company was excellent. From the moment we walked into the location, we were treated with utmost care. Car was brand new and exactly what we asked for. All the documentation was in order and we did not h...

Perfect!

Rented a hatchback in April 2022

What a service, great customer service, The car was excellent and communication with Northbound is excellent and all my queries and questions were answered almost immediately were professional. The procedure for hiring and returning the car is very f...

Good

Rented a 4x4 in April 2022

Booking through Northbound was flawelss and without any complications. The car itself could use some maintenance, but nothing serious, so overall it was a very good experience :)

Perfect!

Rented a 4x4 in April 2022

Awesome experience with Lava Car Rental. They were helpful and everything went well.

We will visit again in 2 years and for sure will rent an electric car. If Lava / Northbound could provide it by then, we will use yout services again.

Outstanding!

Rented a 4x4 in April 2022

I have used Northbound twice and the second time was twice as good! This company gets 5 out of 5 from me!

Perfect!

Rented a 4x4 in March 2022

Smooth experience with Lava, booked via Northbound. We were easily able to amend our booking via email when we wanted to upgrade our insurance and add wifi. We were collected at the airport and after a short wait driven to the rental location. Car...

Good

Rented a camper in March 2022

Une découverte pour nous de voyager en van et une expérience super . Tout était bien . Le seule point négatif c'est que nous avions pas pris l'assurance gravillon sur le van nous avons croisé un camion sur la route 1 qui nous as projeté un cailloux s...

Perfect!

Rented a 4x4 in February 2022

Northbound was a terrific company to use for your car rental. They made everything easy, the car was waiting for us when we arrived and it was easy to drive. The return was even easier. I wish the States could be as efficient with car rentals. Well d...

Perfect!

Rented a 4x4 in February 2022

Everything worked very well. The car was instantly available, no problems with the shuttle service, very nice shuttle driver. The car was clean and the tires seemed to be completely new. All in all an excellent experience!
I can recommend nor...
I migliori campeggi per camper in Islanda
Fully equipped campsites can be found throughout Iceland, conveniently situated along the ring road, welcoming you for the night as you pursue your journey.

Our favorite campsites for campervan and motorhome travel include: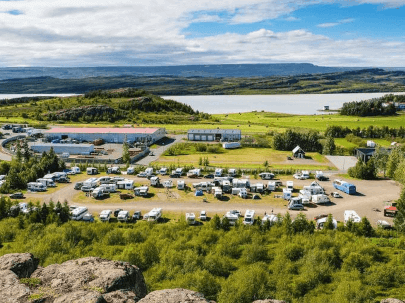 Campeggio Egilsstadir
Located in East Iceland, along the ring road in the small town of Egilsstadir, Camp Egilsstadir claims to be the happiest campsite in Iceland, and we agree. Their 24/7 facilities include bathrooms, showers, washing & drying machines, luggage storage, bike rental, childrens play park, dishwashing area, kettle, microwave, and even free WiFi.

If youre passing by Egilsstadir, we recommend you pop by Camp Egilsstadir.
Campeggio Grindavik
Situato in posizione strategica a circa 20 minuti dall'aeroporto di Keflavik, il campeggio Grindavik è l'ultima fermata perfetta prima di un volo del mattino presto. I servizi includono acqua calda e fredda, bagni, internet, parco giochi, docce, lavatrici e smaltimento rifiuti per le case mobili.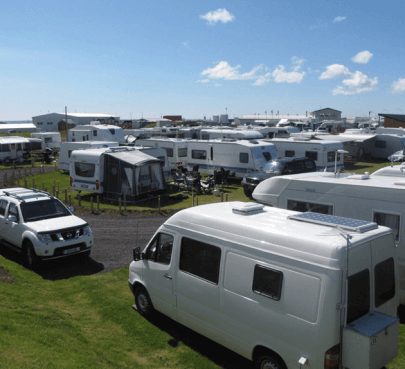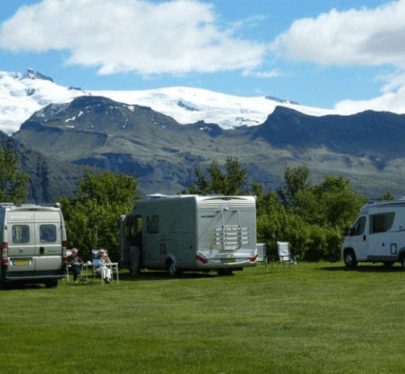 Campeggio Skaftafell
Al riparo dagli alberi circostanti, Skaftafell sulla costa meridionale islandese ha un'area specifica per camper e camper. I servizi includono bagni, acqua calda e fredda, un ristorante, internet, elettricità, accesso per disabili, lavatrici, docce e smaltimento rifiuti per le case mobili.
Confronto dei prezzi delle auto a noleggio in Islandia
Cerca ora e ottieni le migliori offerte per i camper in Islanda
In definitiva, la cosa più intelligente da fare è confrontare i prezzi. Potresti aver messo gli occhi su un tipo specifico, ma ci sono molti autonoleggi che forniscono quel tipo e alcuni sono molto più convenienti di altri. Puoi usare motori di comparazione dei prezzi come Northbound per cercare e confrontare i prezzi dei camper da più autonoleggi per assicurarti di prenotare l'auto giusta per il tuo viaggio.