Noleggio camper in Islanda
Noleggiare un camper o una roulotte in Islanda
Prenotazione Online Veloce, Sicura e Facile
Confronta prezzi, caratteristiche e recensioni con una vasta selezione di camper!
Prezzi come mostrati, nessun costo nascosto!
Nessun costo nascosto o aggiunto. Cancellazioni gratuite. Assicurazione CDW inclusa.
Tutte le prenotazioni sono confermate immediatamente
Semplice processo di prenotazione con conferma immediata e disponibilità dal vostro noleggio auto scelto in Islanda.
Solo 15% di deposito, Prenota ora, Paga dopo!
Pick-up disponibile a Reykjavik e all'aeroporto internazionale di Keflavik!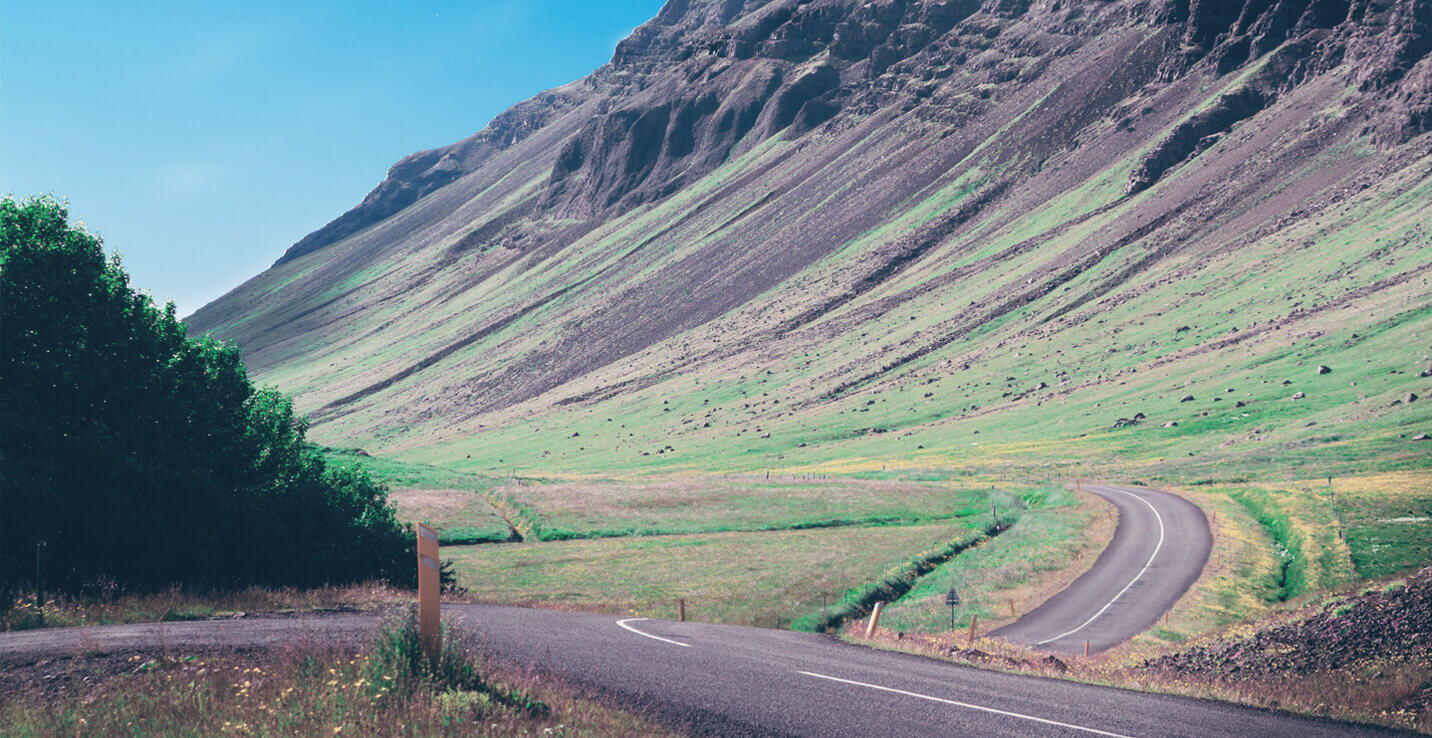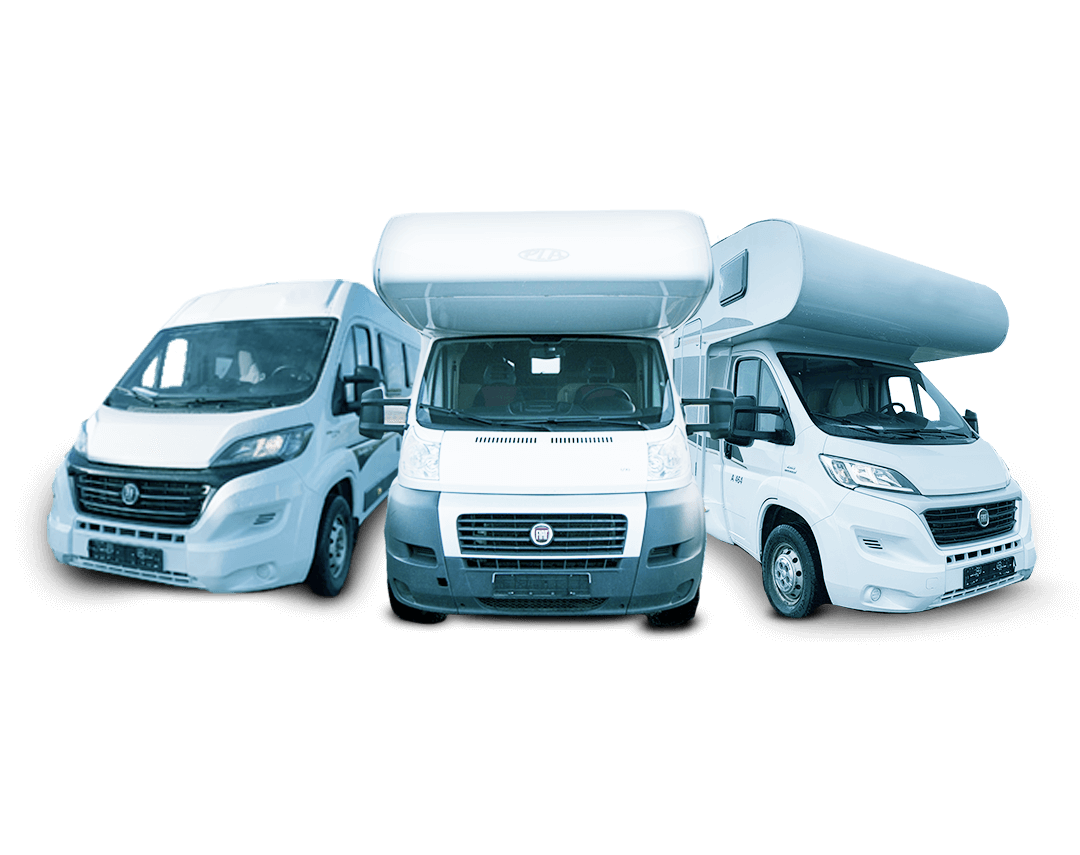 Recensioni da tutto il web
Quello che la gente dice di noi
Siamo orgogliosi dei nostri standard di qualità e di servizio e questi standard si riflettono in ciò che i nostri utenti hanno da dire su di noi. Prenotate la vostra auto a noleggio o tour giornaliero con Northbound e siate certi che un forte team di consulenti di viaggio è pronto a rispondere a qualsiasi vostra domanda o preoccupazione sia prima che dopo la vostra avventura.
8.000+ from verified customers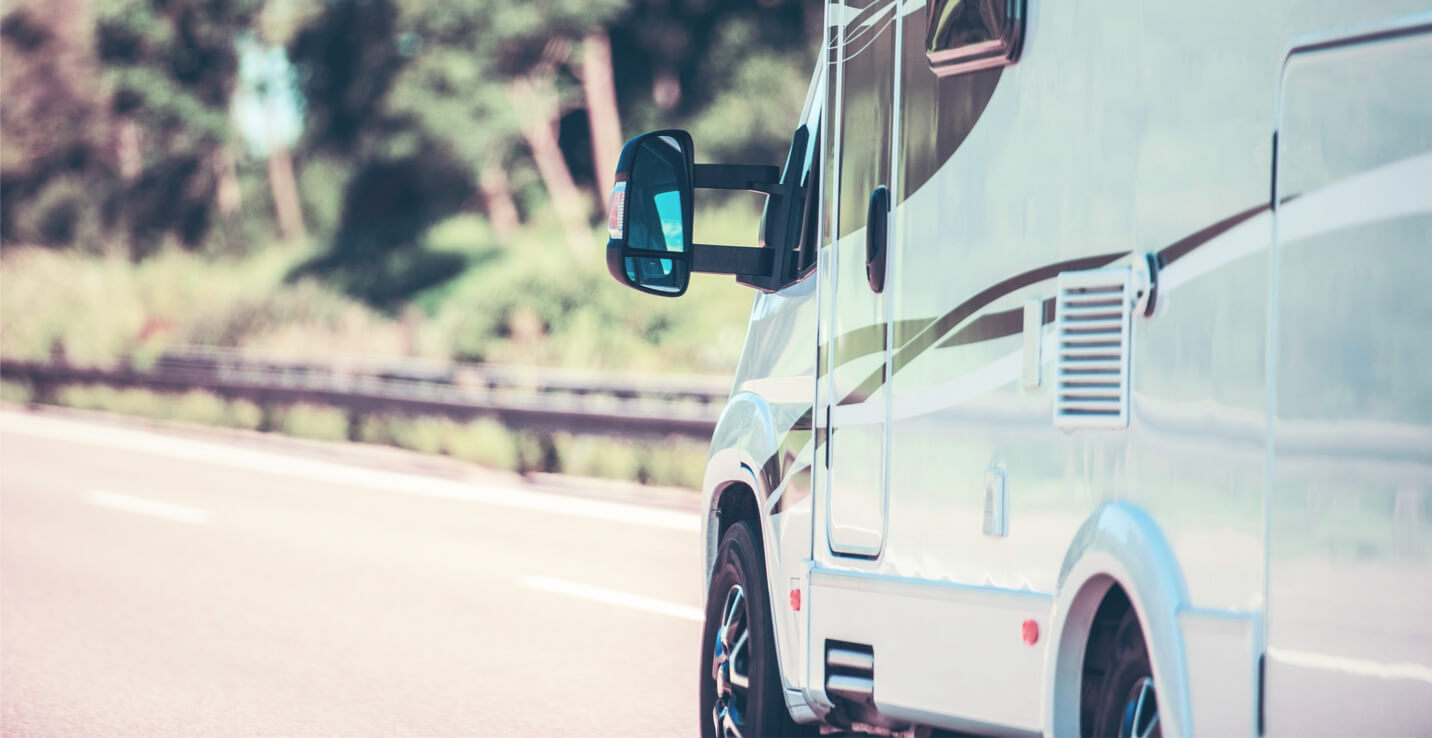 Il camper perfetto per il tuo viaggio in Islanda
I camper sono il modo migliore per vivere l'Islanda
Con paesaggi sconfinati da esplorare, l'Islanda offre davvero una straordinaria opportunità di avventura e non c'è senso di libertà più grande che percorrere la strada 1 al volante di un camper. Svegliarsi al primo sole islandese e sorseggiare il caffè a portata d'orecchio di un fiume che scorre, con montagne maestose ricamate all'orizzonte e uccelli canori che danzano nel cielo azzurro.

Questa è l'esperienza islandese come dovrebbe essere...

Un RV o un camper vi fornisce tutto ciò che una camera d'albergo fa, con l'ulteriore vantaggio di quattro ruote che vi trasportano al vostro desiderio del cuore.
Dovrei noleggiare un camper in Islanda?
L'Islanda è perfettamente adatta ai viaggi in camper, con campeggi sparsi in tutto il paese e la maggior parte di essi offre anche lo smaltimento dei rifiuti e altre strutture necessarie per i camper.

Un camper ti dà la possibilità di viaggiare attraverso i maestosi paesaggi islandesi con un nuovo cortile ogni mattina.
Visualizza tutti i camper
Recensioni Reali da Clienti Reali
Il nostro cliente ha scritto Recensioni
Le compagnie di autonoleggio in Islanda possono essere incredibilmente diverse l'una dall'altra ed è per questo che leggere le recensioni e sentire quello che gli altri hanno da dire su di loro è probabilmente la cosa più importante che farete prima di sistemarvi su un'auto. Visitate il nostro centro di recensioni per confrontare oltre 7.000 testimonianze di viaggiatori verificati.
Recensioni
Perfect!

Rented a 4x4 in September 2021

Thanks, Northbound team for coordinating the car reservation. I ended up even with a slightly larger car (Mazda CX-5).

Anna from the Nourhtnound team has been very supportive and even working with me on my early return of the car and p...

Perfect!

Rented a camper in September 2021

In general, our experience with Camping Cars company was great! The customer service and kindness of the staff is something that needs to be mentioned, they answered all of our questions clearly and gave us some really good advice :)
The car...

Outstanding!

Rented a camper in August 2021

We had a great experience booking our rental Dacia Duster with NorthBound. From the time of booking until we picked up the car, the team was super prompt in replying to all my queries and making few adjustments that we requested. Special thanks to Th...

Perfect!

Rented a camper in August 2021

Overall good experience with both Northbound and Lotus Car Rental. The booking through Northbound was clear and smooth. The Dacia Duster was already a bit old and rubbish but I didn't mind as I knew how Icelandic roads would treat it. It was comforta...

Outstanding!

Rented a vehicle in August 2021

Northbound is a very reliable company. I have enjoyed its prompt and friendly service with excellent car condition. Toyota RAV4 is sturdy in dynamic Icelandic weather and very responsive to challenging road conditions. It has strong horsepower a...

Outstanding!

Rented a vehicle in August 2021

We are very satisfied! The car was great, the entire transaction uncomplicated and the service immediately available in case of queries. We would book a car with Northbound or MyCar again at any time.

Excellent

Rented a vehicle in August 2021

Northbound was an incredible Value. The car was great and the value of the service was paralleled. The Northbound team was also very responsive. My only suggestion is to have the shuttle from the airport more frequently. I absolutely understand that...

Perfect!

Rented a vehicle in August 2021

Our experience with northbound and Lava cars has been perfect. The airport pickup was prompt and after a very short drive (less than 5 minutes) to the car rental site, the Lava team were very helpful. The staff were friendly and gave us a very warm w...

Perfect!

Rented a vehicle in August 2021

The 2021 Nissan Qashqai that we rented from Lava Car Rental through Northbound was great. New(ish), clean, and functional.

Perfect!

Rented a vehicle in August 2021

Renting a car through Northbound.is was easy and convenient. Website is with clear information about the rental cars. Communication was very well. Northbound may provide additional discount (which you may not get if booked directly at the rental comp...
I migliori campeggi per camper in Islanda
I campeggi completamente attrezzati si trovano in tutta l'Islanda, situati lungo la circonvallazione, e vi danno il benvenuto per la notte mentre proseguite il vostro viaggio.

I nostri campeggi preferiti per i viaggi in camper includono: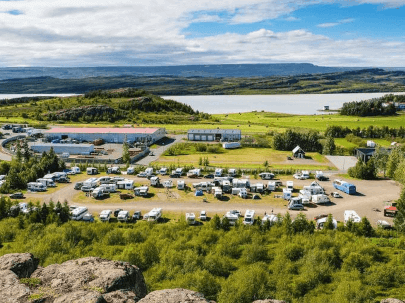 Campeggio Egilsstadir
Situato nell'Islanda orientale, lungo la circonvallazione nella piccola città di Egilsstadir, Camp Egilsstadir dichiara di essere il campeggio più felice in Islanda, e siamo d'accordo. I loro servizi 24/7 includono bagni, docce, lavatrici e asciugatrici, deposito bagagli, noleggio biciclette, parco giochi per bambini, area lavastoviglie, bollitore, forno a microonde e persino WiFi gratuito.

Se siete di passaggio a Egilsstadir, vi consigliamo di andare al campeggio Egilsstadir.
Campeggio Grindavik
Situato in posizione strategica a circa 20 minuti dall'aeroporto di Keflavik, il campeggio Grindavik è l'ultima fermata perfetta prima di un volo del mattino presto. I servizi includono acqua calda e fredda, bagni, internet, parco giochi, docce, lavatrici e smaltimento rifiuti per le case mobili.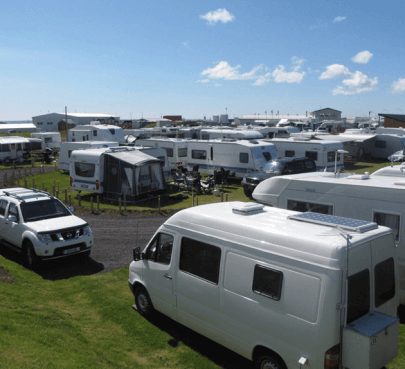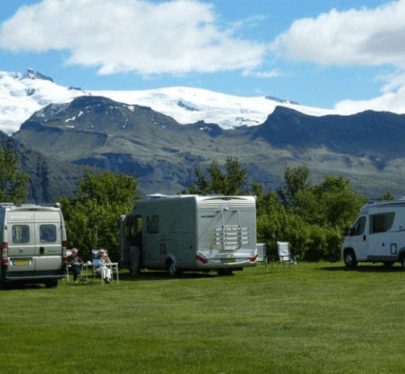 Campeggio Skaftafell
Al riparo dagli alberi circostanti, Skaftafell sulla costa meridionale islandese ha un'area specifica per camper e camper. I servizi includono bagni, acqua calda e fredda, un ristorante, internet, elettricità, accesso per disabili, lavatrici, docce e smaltimento rifiuti per le case mobili.
Confronto dei prezzi delle auto a noleggio in Islandia
Cerca ora e ottieni le migliori offerte per i camper in Islanda
In definitiva, la cosa più intelligente da fare è confrontare i prezzi. Potresti aver messo gli occhi su un tipo specifico, ma ci sono molti autonoleggi che forniscono quel tipo e alcuni sono molto più convenienti di altri. Puoi usare motori di comparazione dei prezzi come Northbound per cercare e confrontare i prezzi dei camper da più autonoleggi per assicurarti di prenotare l'auto giusta per il tuo viaggio.