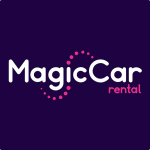 Magic Car Rental Reviews
4.5/5
10 Reviews
Search Rental Cars in Iceland
We have cars from
Magic Car Rental

and many more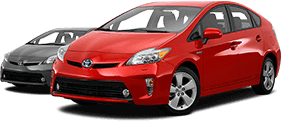 Overall experience was great. They picked us up from the airport and in a short time we were on our way with the car. The car was great for what we needed. Abe to explore some of the sites on the gravel roads with ease.
Todd
•
30. Aug 2018
Rented a Dacia Duster 4x4 from Magic Car Rental in August 2018
We had a wonderful experience with Magic Car Rental! They picked us up outside of office hours and were very friendly and helpful in getting started. They provided lots of helpful information on driving in Iceland and what to look out for while on the roads. We had a great time talking with them and thoroughly enjoyed our trip to Iceland! The car was clean and ran great! We have nothing but positive things to say about Magic Car Rental! Will use them again when we return to Iceland!
Stephanie
•
21. Aug 2018
Rented a Saab 9-3 from Magic Car Rental in August 2018
Hæ,everthing wents fine,
the rental car was good, even the shuttle service from and back to the Airport. Thanks .
Olaf
•
17. Aug 2018
Rented a Dacia Duster 4x4 from Magic Car Rental in July 2018
We were hesitating. Renting our 4WD car with a big name or going with a local enterprise . We went with Northbound (Magic Cars) and thé experience was perfect! Great service, flexible options, caring employees . My best renting experience!
Josée
•
08. May 2018
Rented a Suzuki Jimny 4x4 from Magic Car Rental in May 2018
Everything as we expected, except for a few details about the payment.
The service was 5 star, very friendly. We recommend.
Marita Isabel
•
06. Feb 2018
Rented a Opel Vivaro 9-Seater from Magic Car Rental in January 2018
I found car rentals on northbound the cheapest and with complete transparency. The day of arrival and pickup was scheduled on time and we got keys to our car with little trouble as the security amount to be blocked on our credit card was a big amount and our cards didn't allow that much limit. Had to buy an insurance for complete collision to reduce that amount of risk. Recommend to atleast carry 2 credit cards.

The car was fine all through out and gave a decent mileage!
Ishan
•
31. Aug 2018
Rented a Dacia Duster 4x4 from Magic Car Rental in August 2018
All was well with our rental. We had a bad experience with another company prior to using Magic Car, so we were relieved that this one was no hassles! Company was professional and rate on vehicle was decent. I would rate them a 5 except it is a bit annoying to have to hunt down someplace to clean the vehicle prior to turning it in -- or face a hefty charge. They are at least very UPFRONT about the need for it to be in the same condition as when you leave with it, so at least they don't spring it on you as a surprise. Overall would use again. Hotel pick up and drop off was without issue.
Amber
•
29. Apr 2018
Rented a Dacia Duster 4x4 from Magic Car Rental in March 2018
My experience was good. 2 minor concerns I had
1. We had to wait till 8am to be picked up at airport as we landed and were ready at 7am. Card the company and said we would be charged a free to be picked up early. Also when dropping car off we arrived at 230pm and had to wait 45 min till someone arrived at the office.
2. The vehicle was if not new condition and was fairly used. (Beat up)
I assume with these minor issues that is why this company was cheaper then most.
But in the end the car got us around the island and made our trip enjoyable.
Michael
•
24. Apr 2018
Rented a Dacia Duster 4x4 from Magic Car Rental in April 2018