Reviews for the Best Car Rentals in Iceland
The Best Rental Car Prices in Iceland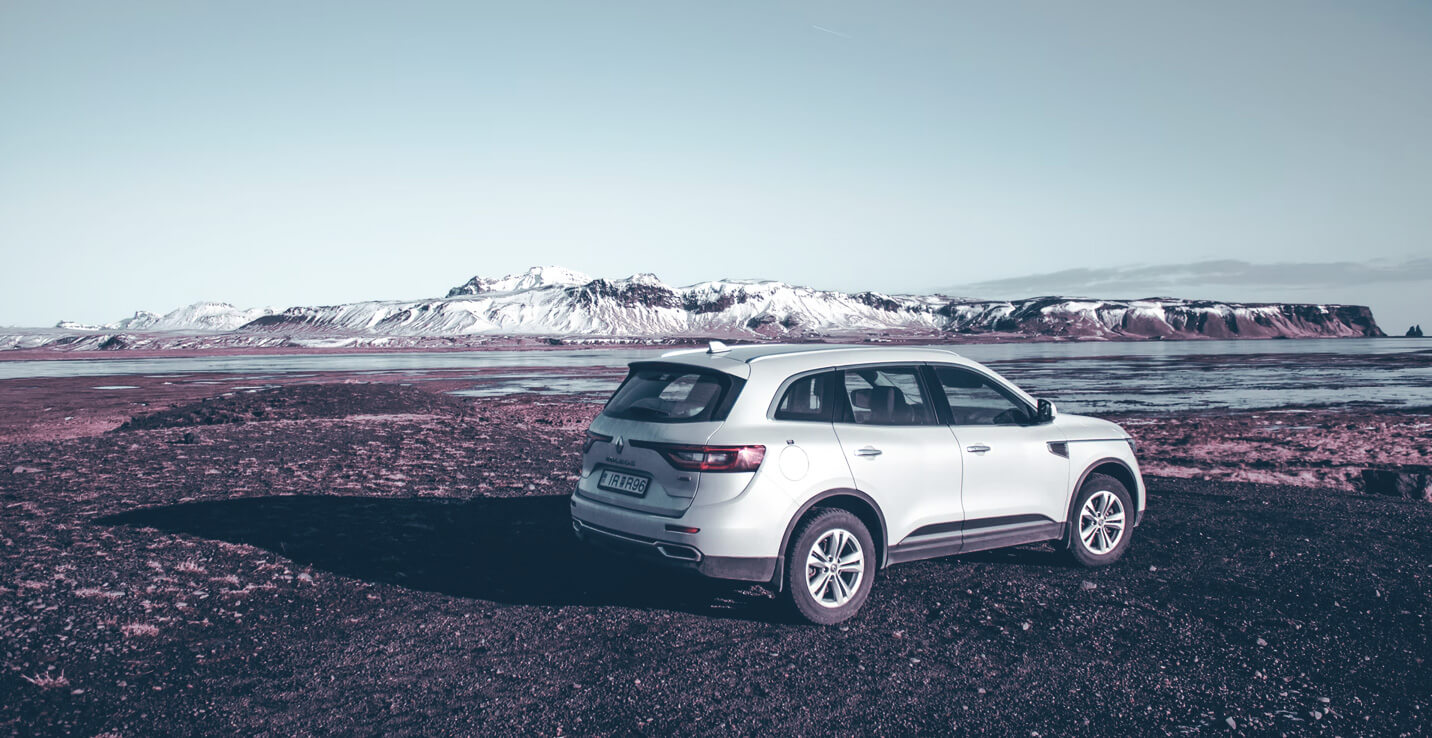 Reviews for all companies
Campground is not open before summer, even in mid May. The lodge portion is open, but for some reason not the campground. The website doesn't mention closure of the campground which makes it more frustrating. Call before driving out here.
Caleb killer
rented a vehicle
This is byfar the best tour I have been on in my life
Jón hilmar kristjánsson
rented a vehicle
We really enjoyed this experience. This is definitely a rustic tour but we were able to really be free on the ATV. The course was definitely challenging but this was what made it awesome. I would highly recommend this for anyone looking to get away from commercial tours and experience Iceland on ATV. You will get to see some wonderful views of Reykjavik and you will definitely have an adrenaline rush!
Monika blacha
rented a vehicle
Very proff ATV compagny, small groups with excellent guide. Pickup from Reykjavik and low price. I have ride though other compagnies in Iceland, but this was the best 5 ***** Kim Copenhagen Denmark.
Verner christiansen
rented a vehicle
Ewa pienkowska
rented a vehicle
We had a blast with Christian. I definitely recommend taking a tour with him.
Absolutely worth it! A wonderful way to experience the stunning beauty and joy that iceland has to offer. So much more than than just any excursion. These guys have a passion and wonderful way of sharing that with others. Thank you to our guide for making the time spent here an inspiration! Anything you're thinking of doing in iceland, do it here, and if you can, do it all!
Emmy santana
rented a vehicle
This is an amazing northern lights tour in the Lake Myvatn area. Our guide knew exactly where to go. We went to several beautiful locations. He was incredibly informative not only regarding the lights but also told us about the culture and was friendly. We got lucky and had an almost perfectly clear night with a lot of aurora activity. It was breathtaking.
Vicki churchwell
rented a vehicle
We took both the 3 Waterfalls Tour and Northern Lights Tour. Our guide was amazing. GeoTravel is not your regular Tour Operator. They are way much more. Not only did we see the sites, but during the drive we learned about the history, land, culture, and the people of Iceland. At each site, our guide helped us with photography tips and helped us take much better pictures. We can't wait to go back and explore more of Iceland with GeoTravel
Jim samuelson
rented a vehicle
Well worth braving the cold walk to pool
Margaret bell
rented a vehicle
Hands down best travel company in Iceland! Intimate tours with extremely knowledgeable staff. Highly recommend.
Natalie st. john
rented a vehicle
We highly recommend Gateway to Iceland. We have done a promotional video for them and the tours are amazing. Very knowledgeable guides and very well organized. 5 stars!
Rogue & roman visuals
rented a vehicle
Wonderful Golden Circle & Secret Lagoon tour! Great communication and pick up. Our host Gunnar was very knowledgeable about everything Iceland and a real character! Really added so much to the day. An absolute gent! We had a superb time and the Secret Lagoon was the perfect note to end on! Thank you so much!
Chris payne
rented a vehicle
Had a blast with the Hot Golden Tour, and felt we got all of Iceland in a nutshell! In addition to it the guide was knowledgeable and friendly, and mixed the historical and geographic facts with enough of quirky fun facts to keep it entertaining the whole trip!
Erlend ks
rented a vehicle
We did the Glacier Lagoon tour with Stefan as our guide. He was charming and very knowledgeable of the local attractions along the way and some folklore stories. He even "arranged" for a lovely weather, both when we got to the Waterfall on a snowstorm and a lovely sunny afternoon when we reached the Lagoon and the Lava beach. It's a whole-day trip but well worth it. I highly recommend it for getting to see a bit more outside Reykjavik.
Mari yian
rented a vehicle
I went on a day-tour to Jökulsárlón. Not only were the landscape and the attractions where we stopped just wonderful - our tour guide Ian did an excellent job. This tour is long, but a very good choice, absolutely recommendable!
Eduard fraile
rented a vehicle
Our guide Eleanora was the best! She was so funny, sweet, and helpful. Very patient and thorough. Explained everything that would happen before and answered any and all questions. Made everyone feel very comfortable. Also took great pictures during the tour. Would definitely recommended the Silfra Diving Tour, and Eleanora in particular!
Erica rensing
rented a vehicle
Awesome team. Very patient and accommodating. Their gear is very good. I will definitely dive with them in my next visit.
Juan pablo barbosa
rented a vehicle
We had a fantastic experience. Our guide, Deyan, was extremely professional and fun. This was an experience we will never forget! Also, for people afraid of being too cold, we were not cold. Not at all. The dry suits were not difficult to put on, and they functioned perfectly to keep us very comfortable. Highly recommend Dive. IS!
Ann terry
rented a vehicle
AMAZING EXPERIENCE! Unfortunately due to strong winds our first date was cancelled (safety always first) everything was done to fit us in as our schedule was tight for free time to book us back in. we did our tour 2 days after with Jonas-such a great guy! From start to finish he made us feel safe and comfortable but made sure we had an epic time in and out the water. He was very thorough making sure our equipment was 100% for each individual. Took great photos of us as a family and the whole thing was very chilled and we weren't rushed at all. Communication with questions etc was also very quick and professional. Definitely use these guys and 100% do this incredible bucket list thing! You won't go home disappointed.
Kaz read
rented a vehicle
We bought walking and climbing tour with them. The guide named Pete is super friendly and nice. He gives us a lot of info. Small group only 5 people. We all enjoyed the tour. Really recommend
Chanpen teeranon
rented a vehicle
This trip was amazing. So exciting, fun, educational and breathtaking. It is a trip everyone should do at least once. This trip has inspired me to want to do more. The guides are true experts - Hendrick was amazing - to be and to tell you stories, folk lore, trackable markers. Show you real inside views and to be make you feel like friends during the hike. The hike: It isn't short, nor is it a walk in the park but it also isn't impossible. It is definitely worth it. The views you see, the humbling you feel when you are on the glacier and feel the cold strong winds, to feel the ice to see the clarity of such dense solid ice. If you visit Iceland take a hike on a glacier and go with them.
Larry cosentino
rented a vehicle
A wonderful guided tour. Pete took amazing care of our group while teaching us a lot about the park.
Sean brady
rented a vehicle
We hiked up the glacier with Till, he was an amazing guide, he took the time to make sure everyone was safe and enjoying the hike. He also took us to some very cool places on the glacier.
Samantha bewley
rented a vehicle
Careful what you wish for! If you're up for a tiny bit more intense experience, these guys will play along and make you go that extra mile. I did the glacier walk and ice climbing tour with "T" and had the best time!! Not only did we laugh basically the whole time but he was very knowledgeable about pretty much everything about the glacier, fauna, flora, sciency stuff... Very passionate and contageous! Man did we romance that wall!!
Stéphanie ley.
rented a vehicle
Can be hard to find out among warehouses, but a lovely place with lots of free samples and helpful staff (they'll be sure to warn you what's got licorice in it). They're currently selling a geometric chocolate bunny, a collaboration with an artist.
Anton shuster
rented a vehicle
I had a very nice conversation with the staff, it is friendly and answers questions. We love this chocolate. Next time in Iceland we will come back again.
Kathrin rilling
rented a vehicle
A great learning experience AND a chance to enjoy the chocolate. Kyle our chocolate ambassador was very entertaining and educational. Loved it!
Debbie smith
rented a vehicle
A great place to visit. Ambitious passionate chocolate producers that makes a great product.
Henk somers
rented a vehicle
Super friendly and helpful staff. Who helped to ensure that I purchased an interesting and delicious selection of chocolate. I did not take the tour. But I did get to sample everything in the shop and even took advantage of the Buy 3 Get 1 free deal!
Adrian ng
rented a vehicle
Definitely one of the must dos when you go to visit Iceland! The staff was amazing & the experience was unforgettable. Cannot say enough good things!
Allison mcintosh
rented a vehicle
Fantastic day out. Great guides. Great cars. Great fun
James layfield
rented a vehicle
So much fun and stunning scenery
Awesome time, went there for a bachelor party, it adds to the fun if it rains.
Hilmir guðlaugsson
rented a vehicle
Buggy Extra around the city. Great fun, great clean buggy, November was quiet so it was a private tour for the same price. Mount your roll cage camera and roll on. Next time, Golden Circle on the buggy! All equipment is provided. You can come in t-shirts and shorts!
Alan chan
rented a vehicle