Complete Guide to the Snæfellsnes Peninsula
Often referred to as "Iceland in Miniature", the Snaefellsnes Peninsula offers a stunning diversity of natural landscapes. Here you can see abrupt sea cliffs, gorgeous golden beaches, striking volcanic peaks, lava fields, and even some cute little fishing towns. Also, since it's located just a couple of hours drive away from the capital, it is an excellent option for a day trip from Reykjavik or even a weekend getaway.
On the other hand, if you are touring the Ring Road around Iceland and have some extra time, you should consider taking a detour to explore the Snaefellsnes peninsula and discover its many treasures. Or, if you'd like to get off the beaten path and are looking for an alternative to the Golden Circle, this peninsula is always a great option.
Where is the Snæfellsnes Peninsula Located?
This 90km-long stretch of land on West Iceland is located about 150 kilometers away from Reykjavik. If you're coming from there, the easiest way to get to the Snæfellsnes Peninsula is by taking Route 1 and then heading onto Route 54 at Borgarnes.
You can drive around the whole peninsula on Route 54. At its western tip, you can continue on Route 574 to explore the Snæfellsjökull National Park.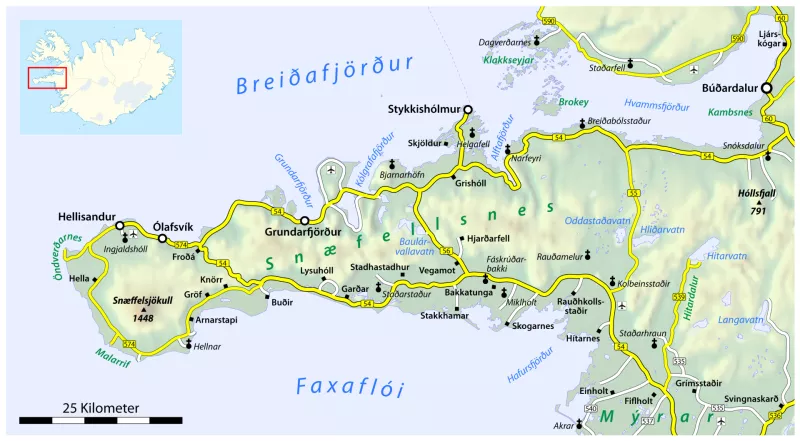 Things to do in Snaefellsnes Peninsula
With its incredible rock formations, magnificent glacier, golden-sand beaches, sea cliffs, there is much to cover during a Snæfellsnes peninsula tour. To fully experience the best in the area, it is recommended that you spend at least a whole day here. But if you have more time, you can spend a few days here and not get bored.
The following is a compilation of the main highlights in the Snaefellsnes Peninsula. They are listed in the order you would see them if you are coming from Reykjavik, but you can also do the tour in the opposite direction.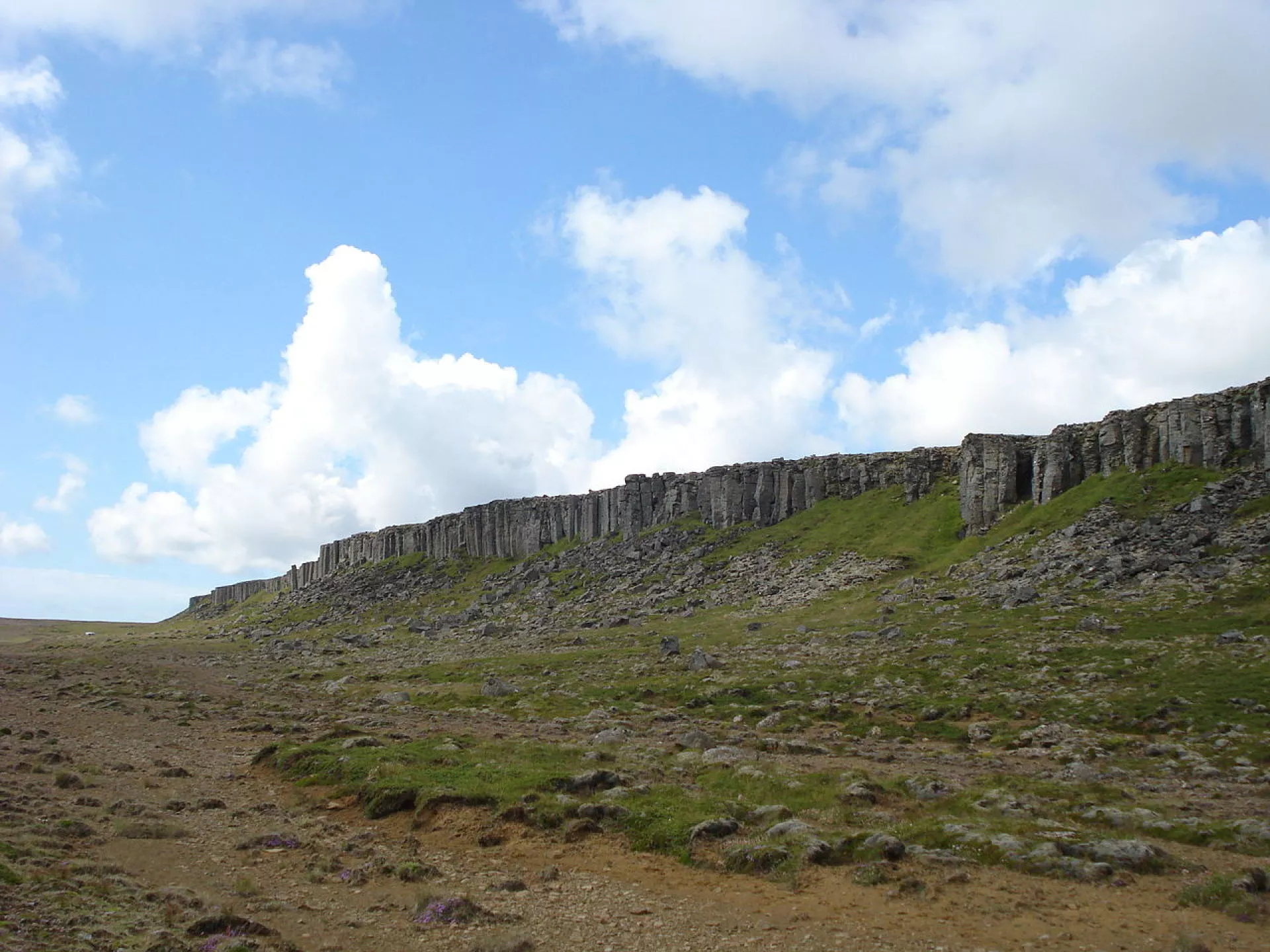 1. Gerðuberg Cliffs
If you are coming from Reykjavik, this will be one of the first stops during your Snæfellsnes peninsula tour. Located on the southern side, you need to take a small gravel path off the road 54, which can be easy to miss, to reach the site. From the parking lot, you still have to walk one kilometer to get to the wall of basalt columns.
Since Iceland is a volcanic island, you can find many beautiful basalt formations around. The one at Gerðuberg is a long belt consisting of towering hexagonal columns formed by ancient lava flows. The columns can reach up to 14 meters high and have a maximum width of 1.5 meters. Their precise geometric symmetry is simply astonishing. If you have time, you can even walk right to the top, where the cliffs are more impressive.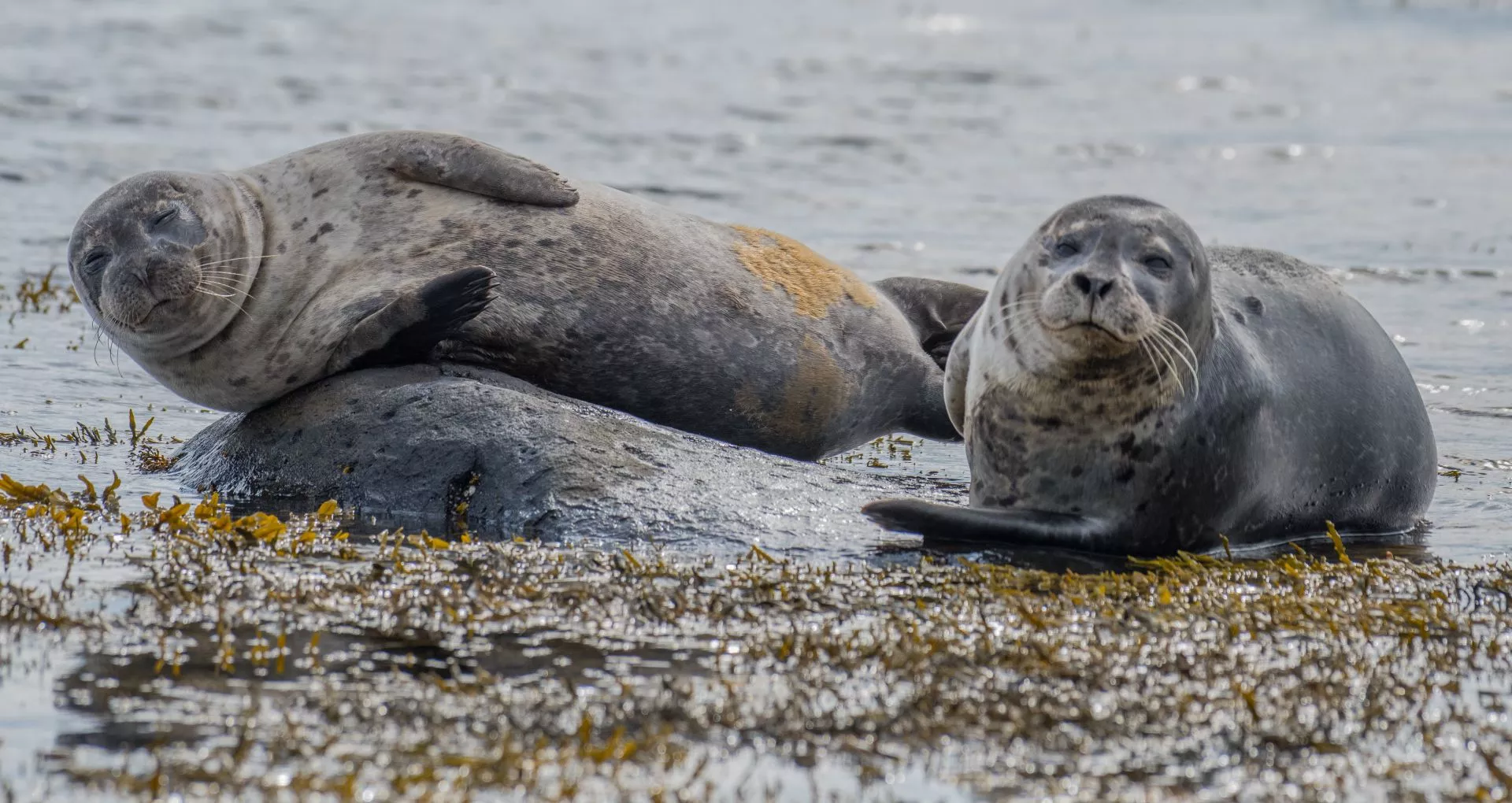 2. Ytri-Tunga Beach
Home to a seal colony, Ytri-Tunga is one of the most popular beaches in the Snaefellsnes peninsula. Besides its unusual golden-colored sand, this spot has gained popularity due to the local seals. Here you can see both the common seal and the grey seal, which is the bigger of the two.
The summer months (June – July) offer the best chance for seal spotting. But you might get lucky and see some if you visit at other times of the year, too.
3. Bjarnarfoss
You can see this 79-meter tall, two-tiered waterfall right from Route 54. There is a viewpoint that is easily accessible and has a big parking area. Plus, if you have time, you can even walk up the trail to get a closer look.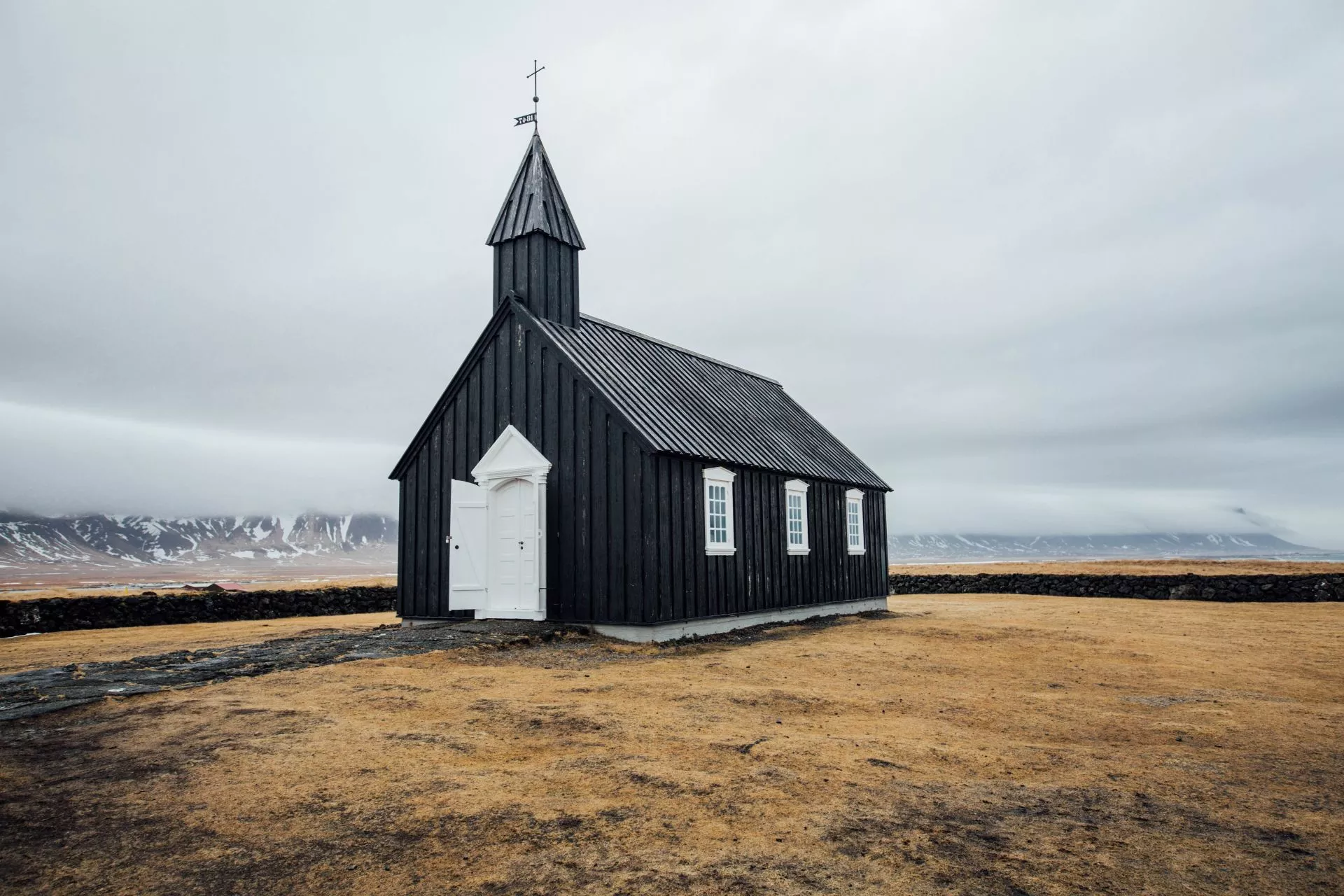 4. Búðakirkja Black Church
Dating back to 1703, this little black church is located in the hamlet of Búðir, which once was one of the main leading centers in the west. The church that sits on the site today was reconstructed in 1987 using some of the original materials from the old church.
Even though the Búðakirkja church is on an isolated location amongst the Budhahraun lava fields, it can get surprisingly busy. If you visit during the morning through the middle of the day, you'll likely find some crowds, as this is a popular stop for tour buses.
If you want to take in the impressive surroundings and have some time, you can go for a walk through the lava fields. A protected area since 1977, the Búðahraun lava field covers some 915 hectares and is 5,000-8,000 years old.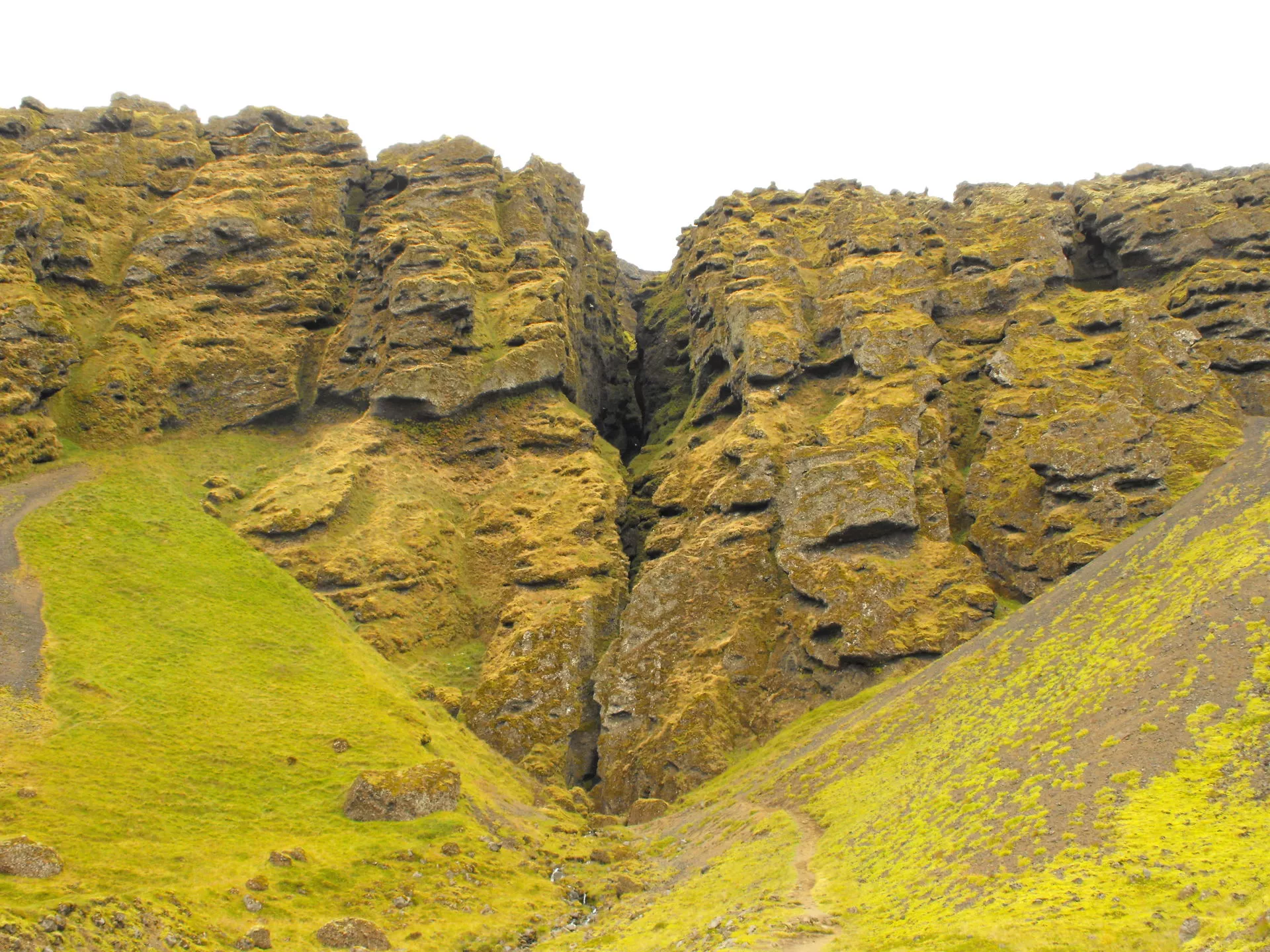 5. Rauðfeldsgjá Gorge
Located just off Route 54, you need to drive on a short but rough gravel road to get to the large parking lot. From a distance, the gorge itself isn't entirely visible. To reach its narrow opening, you need to walk uphill for about 10 minutes.
Cutting into Mt. Botnsfjall, Rauðfeldsgjá Gorge features a shallow stream that flows out of the rock face. You can step into the gorge by walking on stepping stones. Inside, there are moss-covered rock walls and several small waterfalls. If you are feeling adventurous, you can keep climbing up several of these waterfalls to get deep into the gorge.
It is recommended to wear waterproof hiking boots with a good gripping sole and a rain jacket. Also, try to avoid visiting during peak hours. The gorge is quite narrow, so it is harder to pass when it's busy.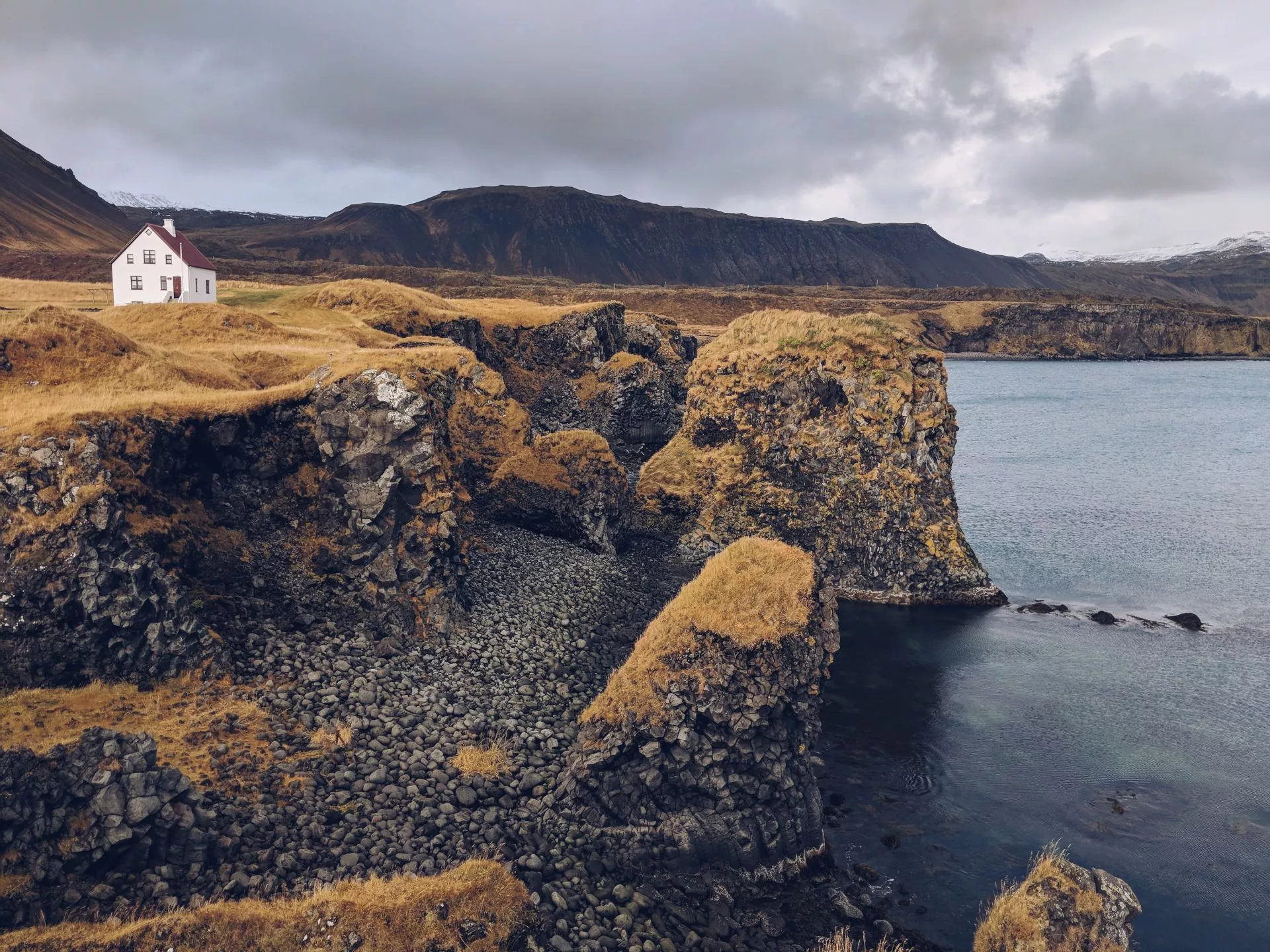 6. Arnarstapi
This historic village was once a vital trading post and used to be the home of Bárðar Snæfellsáss himself, the Protector of the Snæfellsnes Peninsula. With its rugged cliffs, towering black lava formations, sea caves, and Mt. Stapafel in the background, Arnarstapi is one of the most scenic spots in the area.
One of the most popular hikes in the Snæfellsnes Peninsula is the coastal walk between Arnarstapi and Hellnar. This 2.5 km hiking trail leads you through mossy lava fields and offers spectacular views of the sea cliffs. It should take about 1.5 hours to complete the return walk. Some of the highlights you'll see along the way include the Bárður Snæfellsás Statue, the Stone Bridge, and the Gatklettur, a natural stone arch that is a very popular photography location.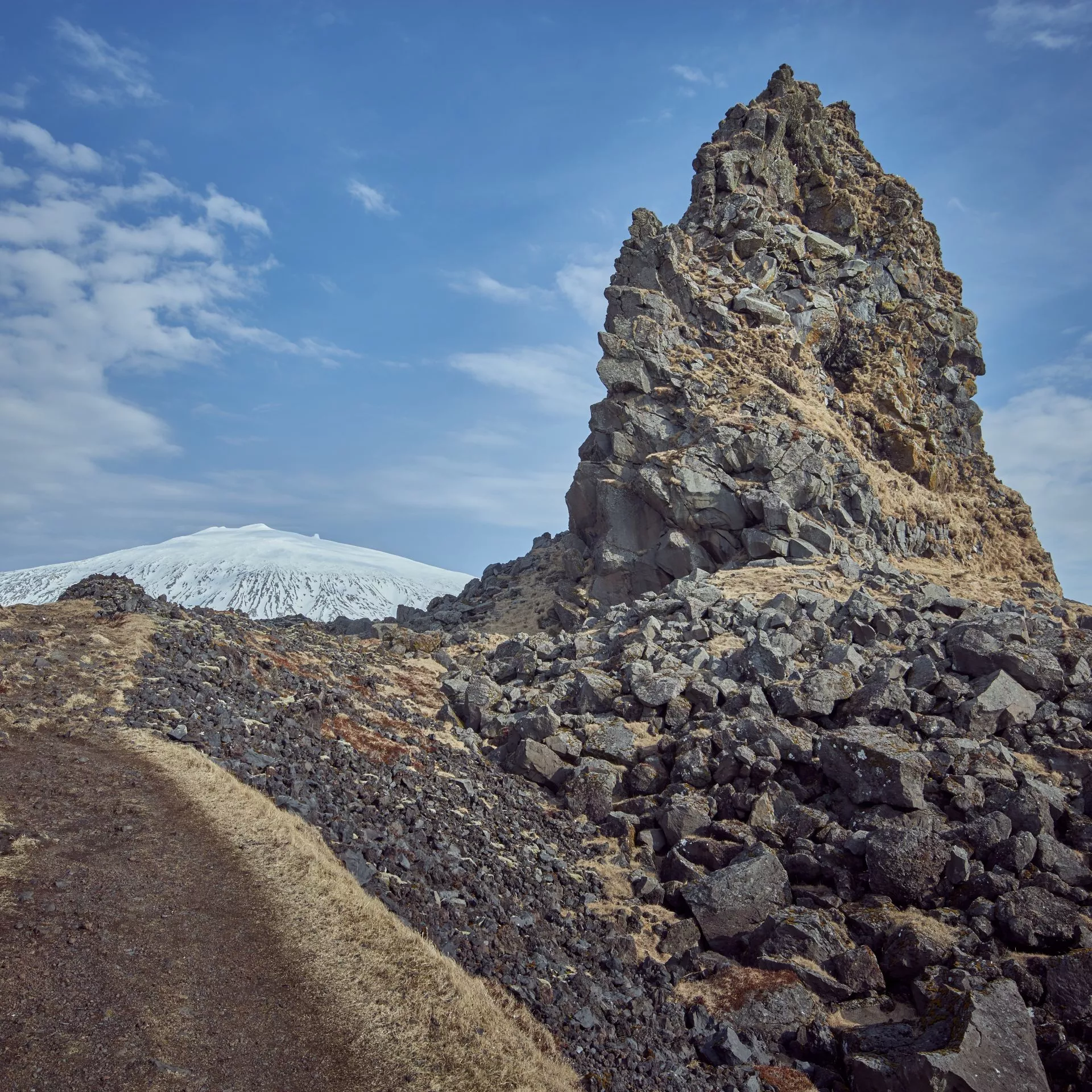 7. Lóndrangar Cliffs
These dramatic coastal cliffs are what remains of a crater that has mostly eroded. Formed of basalt, a dark volcanic rock, the impressive Lóndrangar cliffs include two sea stacks, that measure 75 meters and 61 meters in height. These stunning rock formations are also a summer nesting site for puffins, northern fulmar, and other birds.
Set near the town of Malarrif, this place is said to belong to the local elves. If you want to visit, you can stop at the parking area at the Londrangar Viewpoint. From that point, there is also a path that takes you the cliffs. It is only one kilometer long, but the hike can take about an hour to complete if you want to explore the area a bit. For example, if the tide is out, you can walk on the black beach, made of solid lava rock.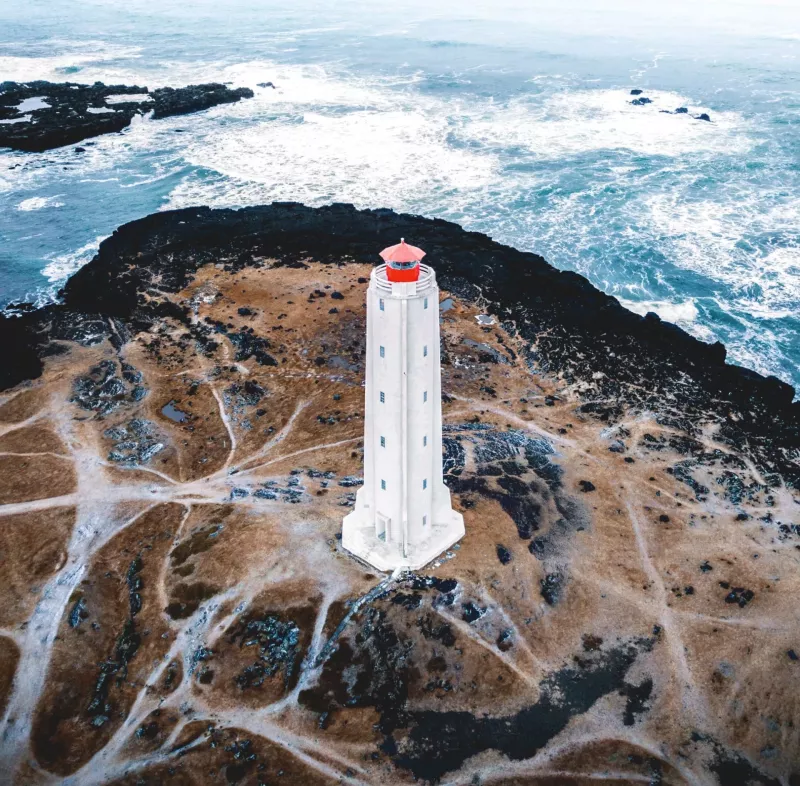 8. Malarrif Lighthouse
Built in 1946, the Malarrif Lighthouse is one of the protected lighthouses in Iceland and marks the southernmost spot of the Snæfellsnes peninsula. From here, you can also see the Lóndrangar cliffs, and there is also a path that leads you to them.
Surrounded by a vast landscape of rocky coastline and crashing waves, this seemingly unremarkable white concrete lighthouse is one of the highlights in the area. There is a visitor's center where you can get additional information on the national park.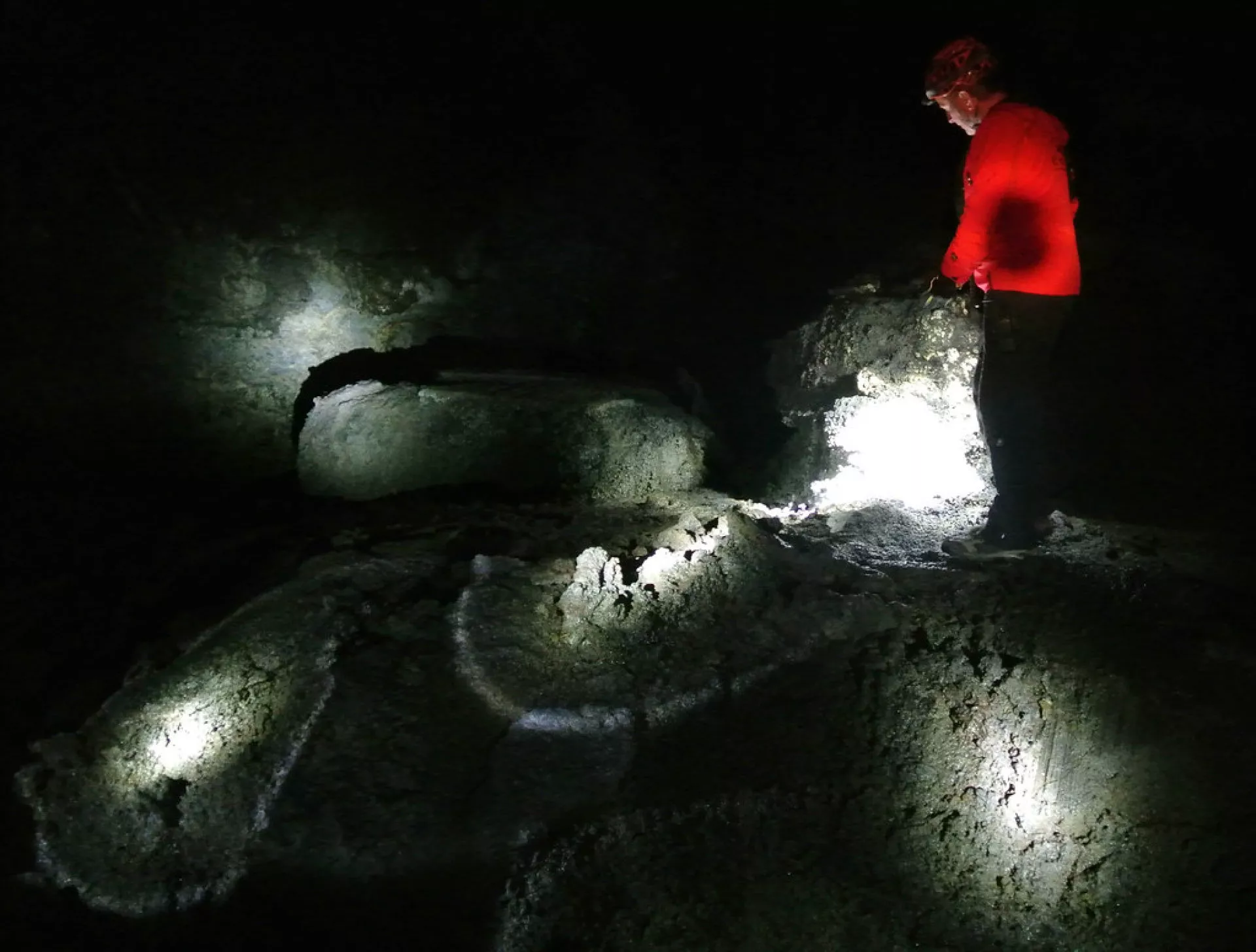 9. Vatnshellir Cave
Exploring the 8,000-year-old Vatnshellir lava cave is a must-do and one of the best things to do in the Snaefellsnes Peninsula in winter, or when it rains. Here you can walk in the path of a former lava flow that reaches 35 meters below the surface. Located next to the main road, the Vatnshellir cave was created in a volcanic eruption and is one of the most accessible in Iceland.
The cave is open all-year-round, but you can only visit with a guided tour, and it's recommended to book in advance. Tours run every hour, on the hour and last approximately 45 minutes. These guided visits are very easy and suitable for almost everyone. Kids from 5 years are allowed, and those under 12 pay no entrance fee.
10. Snæfellsjökull Glacier
Located within the Snaefellsjokull National Park, this majestic glacier-capped stratovolcano is one of the main attractions in the Snaefellsnes Peninsula. A mystical source of legends, the volcano features prominently on Journey to the Center of the Earth (1864), the novel by Jules Verne, as the entrance to a passage leading to the center of the earth.
Some people consider Snaefellsjokull as one of the seven main energy centers of the earth; while others believe that it is a spot for extra-terrestrial activity. The volcano has not erupted for over 1,800 years. During summer, it is possible to take part in a Snaefellsjökull glacier tour to reach the glacial crown. The hike to the summit takes 8 to 10 hours and can only be done with a guide.
11. Snæfellsjökull National Park
Stretching across the entire western tip of the Snaefellsnes Peninsula, the Snaefellsjokull National Park was established in 2001 and is Iceland's smallest national park. Its centerpiece is the Snæfellsjökull glacier and volcano. However, within its 170 km2, you can find other interesting sites as well; including some lava fields, caves, black sand beaches, basalt cliffs, and a couple of lighthouses.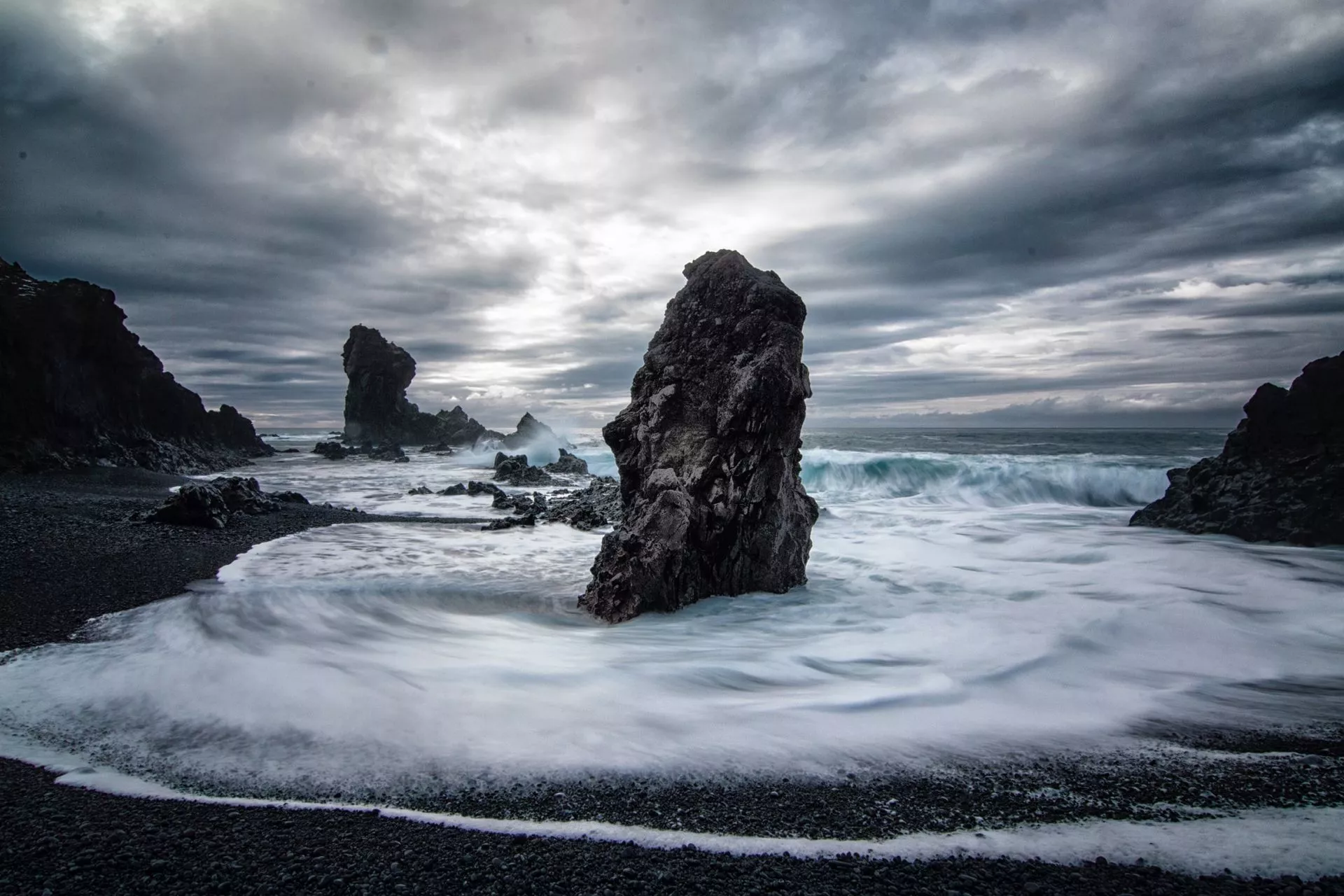 12. Djúpalónssandur Beach
One of Iceland's most famous black sand beaches, Djúpalónssandur can get pretty busy with several tour buses stopping by during the day. However, if you take any of the longer hiking trails, the crowds disappear. And if you visit early in the morning or late in the evening, you'll find hardly anyone.
At the parking lot, there is a map with all the trails in the area. These paths are well-marked bring you to the main highlights. One of the most beautiful hikes is the 1km walk to Dritvík cove.
Meanwhile, at Djúpalónssandur beach you can find lifting stones. These were used to test the strength of fishermen. You can also see the remains of a British trawler shipwreck from 1948, which are kept here in memory of those who died during that incident.
13. Saxhólar Crater
This 109-meter high crater was formed by a volcanic eruption about 3,000 – 4,000 years ago. You can easily reach the top of the crater via some stairs, and it just takes about five minutes. Once on top, you'll be rewarded by a fantastic panoramic view of the surrounding lava fields, mountains, and the sea.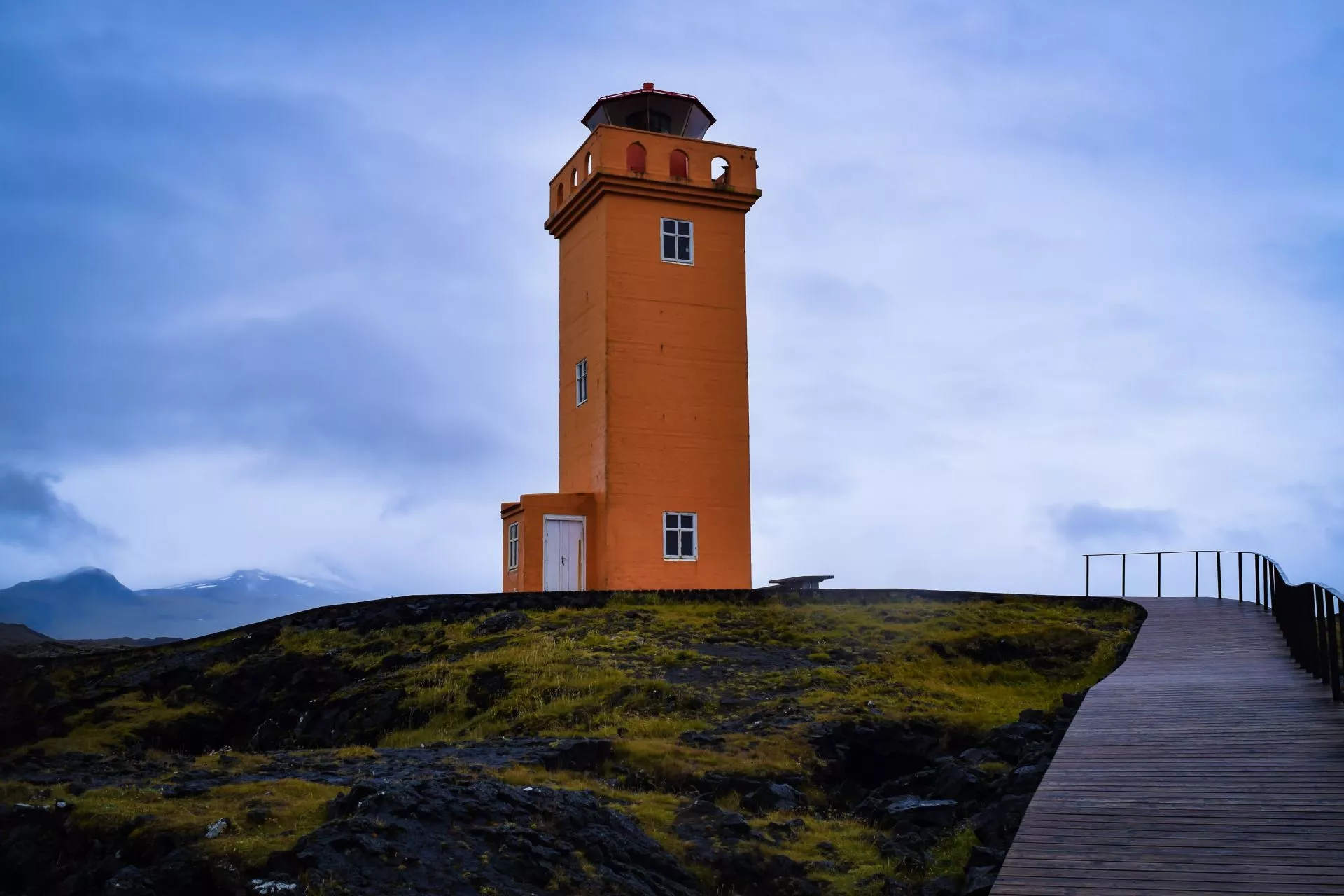 14. Svörtuloft Lighthouse
The sharp contrast between this brilliantly orange lighthouse, the dark lava cliffs, and the blue sea; make this a great place to take photographs. Also, if you visit from May to the end of August, you can see many seabirds nesting in the cliffs. If you are lucky, you might even see some puffins.
The Svörtuloft Lighthouse is a bit off the beaten path. To get there, you need to make a turn onto Road 579 and drive for 2.5 km (10 minutes) until you get to the parking lot for this lighthouse.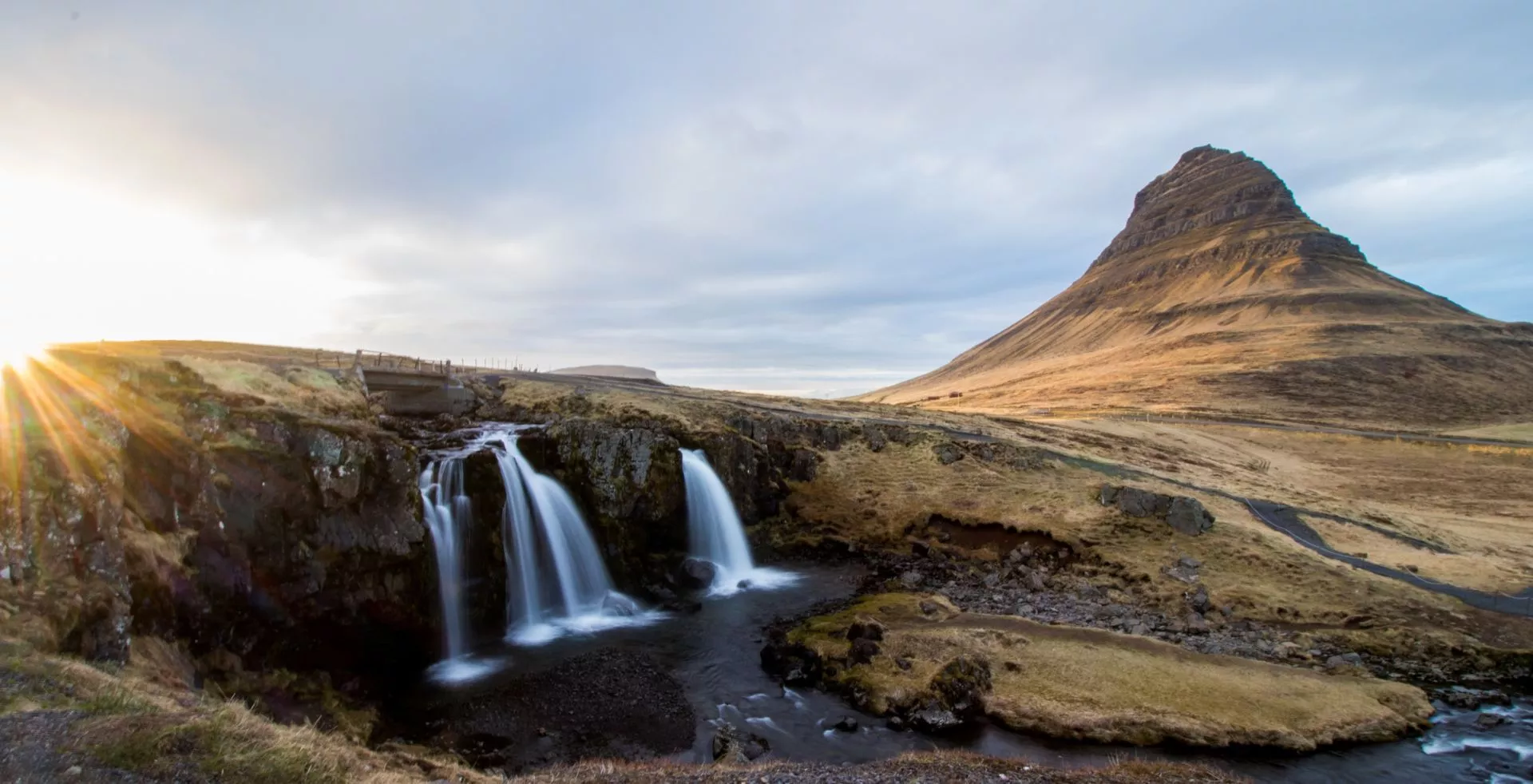 15. Kirkjufell
Located not far from the small town of Grundarfjörður, Kirkjufell is one of the most iconic spots in Iceland. You've probably seen photos of this peculiarly shaped mountain, or perhaps you are familiar with it because it was one of the locations for Game of Thrones during Season 7.
Measuring 463 meters high, its name means 'Church Mountain', as many believed that the peculiar shape of the mountain resembles a Church. And just across the road, you will find Kirkjufellsfoss, a small lovely waterfall. From here, you can get the iconic photo of Kirkjufell and the waterfall in the same shot.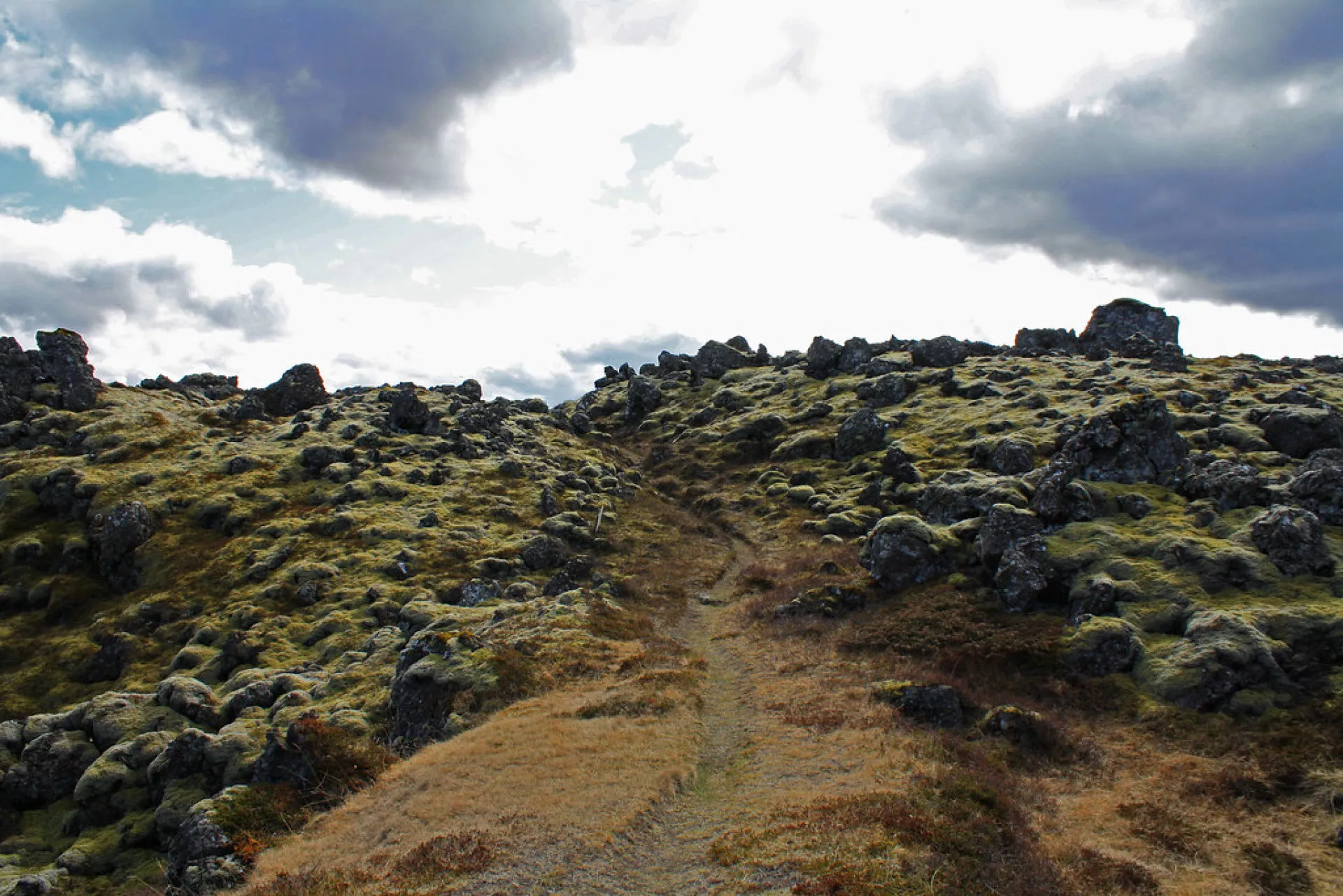 16. Berserkjahraun Lava Fields
Consisting of black volcanic rock and weirdly shaped lava towers covered in green moss, the Berserkjahraun lava fields are between 3,600 - 4,000 years old. Created by an ancient lava flow, this area gets its name from an old Icelandic Saga, which considers this the place where two Swedish 'berserkers' forged Iceland's first road.
To get there, you need to take Road 558, a narrow and bumpy gravel road. And if you have time and a suitable vehicle you can make the whole loop following this road.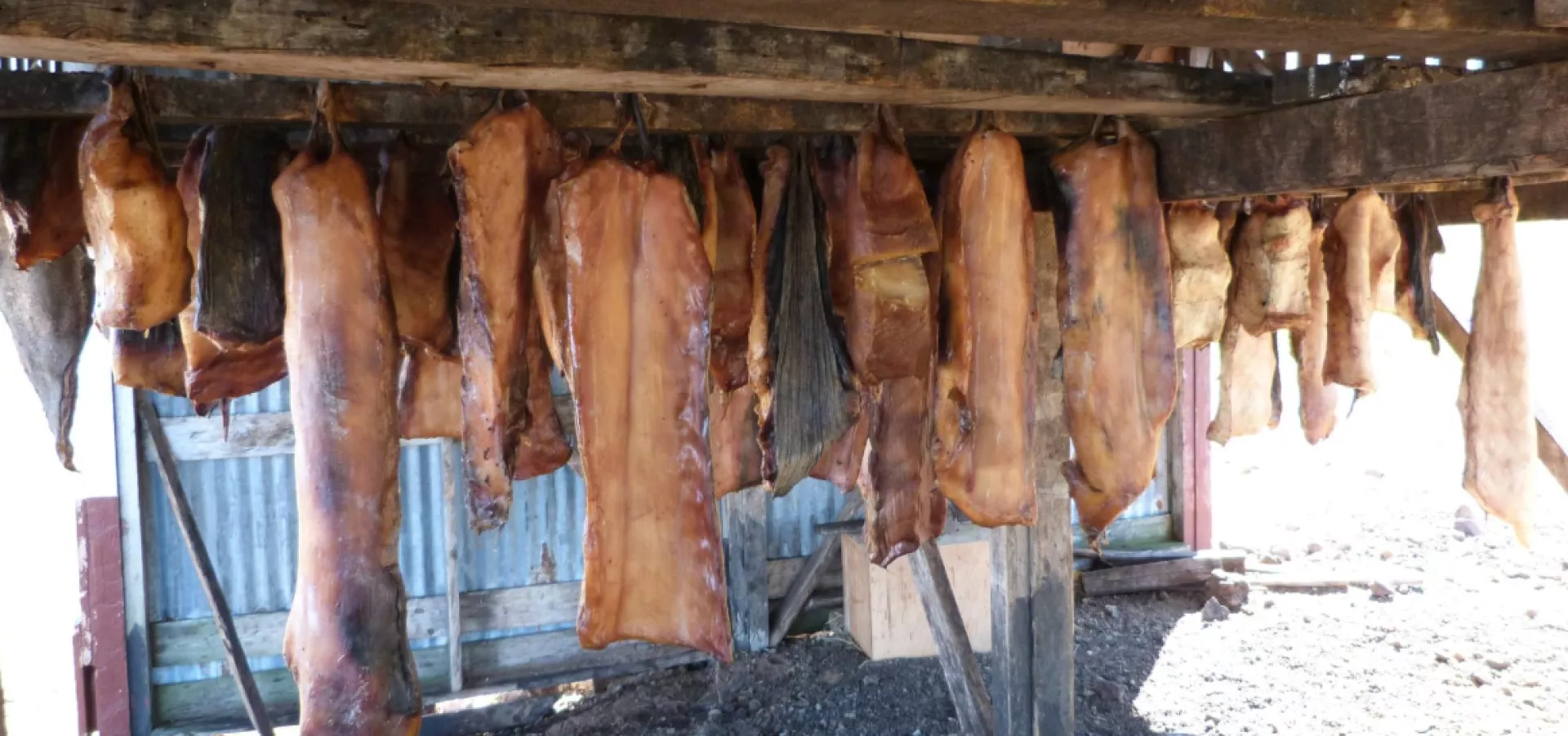 17. Bjarnarhöfn Shark Museum
In this curious little museum, you can learn first-hand about the processing of shark meat. The family who owns the place has been making hákarl, which is fermented shark meat and a traditional Icelandic delicacy, for generations.
Hákarl is made with Greenland shark meat, which is poisonous if eaten fresh. However, the fermentation process neutralizes the toxic ingredient. This process entails burying the meat in crates for six to eight weeks during the wintertime when it is cold outside. Then it is hung up for four months during the summertime.
At the museum, you can taste both shark meat and stockfish. Since the taste of shark meat is quite strong, it is best to eat it together with the stockfish in one bite.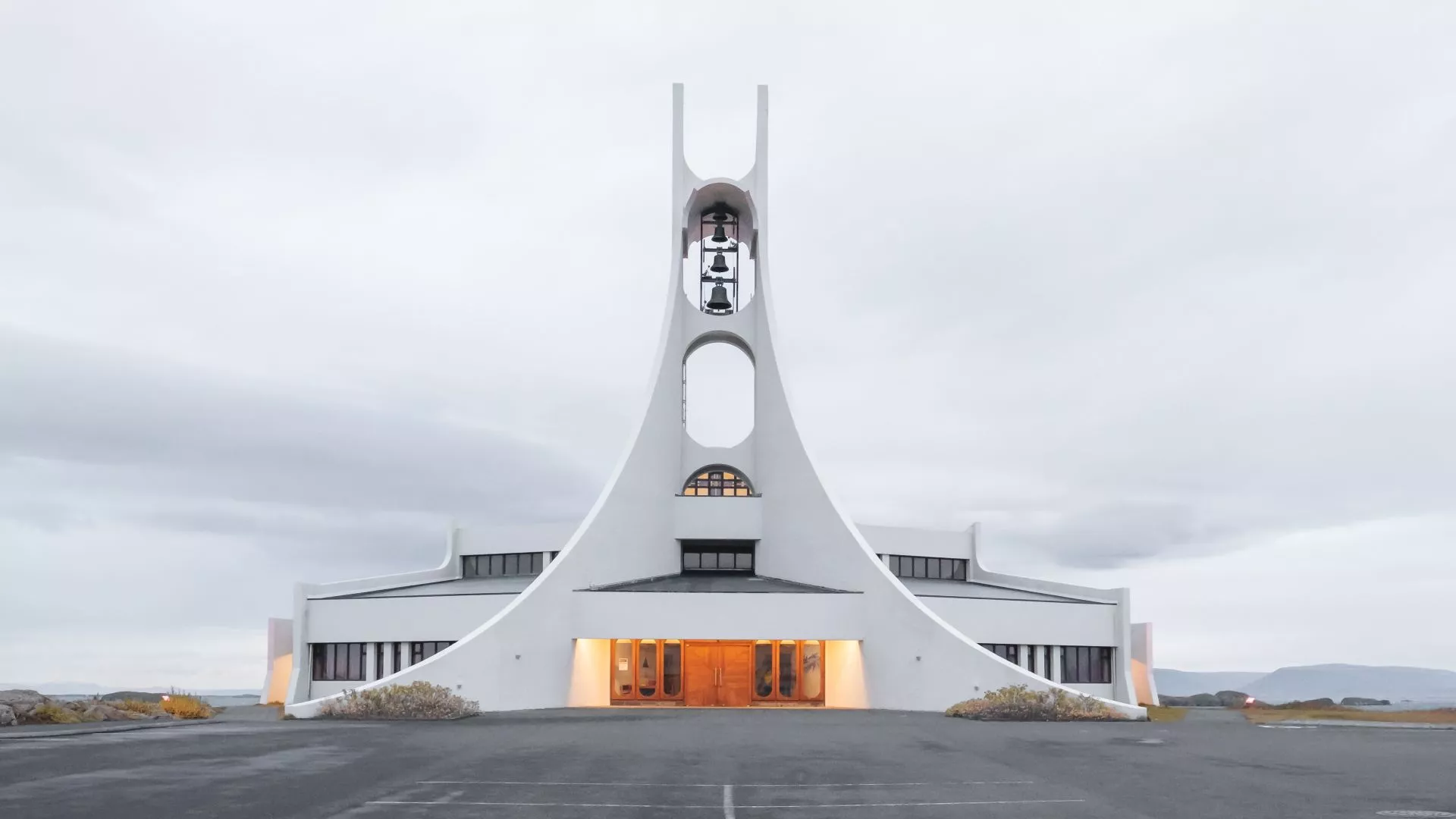 18. Stykkishólmur
With its bustling harbor and colorful 19th-century houses, this fishing town is the biggest in the Snaefellsnes Peninsula. Stykkishólmur was built around a natural haven by Danish and Norwegian merchants. The town was also featured in the film The Secret Life of Walter Mitty.
Some of the highlights in town include the Volcano Museum, the Library of Water, an art installation with glass tubes filled with melted water from Iceland's various glaciers, and Stykkishólmskirkja, a modern church designed to look like a whale vertebra. Also, from Stykkishólmur you can take a ferry to bring you across to the Westfjords.
Best Hotels in Snaefellsnes Peninsula
If you decide to spend more than just a day exploring this fantastic area, here are some recommendations for the best places to stay in the Snaefellsnes Peninsula.
Budget
Við Hafið Guesthouse – Set in Olafsvik, just 11 km away from the Snaefellsjoekull National Park, this charming guesthouse offers clean, simple dorm rooms with bunk beds and shared bathrooms. Some private rooms include a sink — excellent value for money.
Harbour Hostel – housed in a whitewashed building, this modern hostel offers basic mixed-gender dorms, private double rooms, and family rooms. Set on a great location in the harbor, it is an ideal place to explore the charming town of Stykkishólmur.
Mid-Range
Hotel Stundarfridur – located in the countryside just off Route 54 and not far from Stykkishólmur, this fantastic mid-range hotel offers a casual and warm atmosphere with its large, comfortable rooms, a great breakfast, and affordable rates. It is also an excellent location to see Northern Lights.
Lava Water Accommodation Miðhraun – if you prefer self-catering accommodation, this is a nice option. Set in a quiet spot, surrounded by nature, this family-run business offers well-equipped guest rooms, apartments, and cottages.
Comments
We'd love to hear what you have to say