On September 21st 2015 Iceland was struck by tremors of such a massive scale that people vacated schools, the press went into full alert and social media platforms buzzed with chatter. When I say people I'm actually referring to the hordes of teenage girls that ran around town, desperately searching every nook and cranny for a certain young man.
Justin Beiber in Iceland
The infamous music video
Justin Bieber had arrived in Iceland.
He was a bit late, as my birthday was on September 17th and it said so very clearly in the invitation I sent him, but I'm not one to hold a grudge.
Recently Justin released a new music video called I'll Show You, detailing the young pop icon's journey around the southern ring road in Iceland. As the video ended and I scrolled down to the comments I noticed that the entirety of the comments, surprisingly, were not all composed by teenage girls defending their diety from his loud opposition. In fact, every other commentor seemed to asking about the video's filming location.
So, allow me to walk you through the video step by step and let's together Follow In The Footsteps of Justin Bieber.
Fjadrargljufur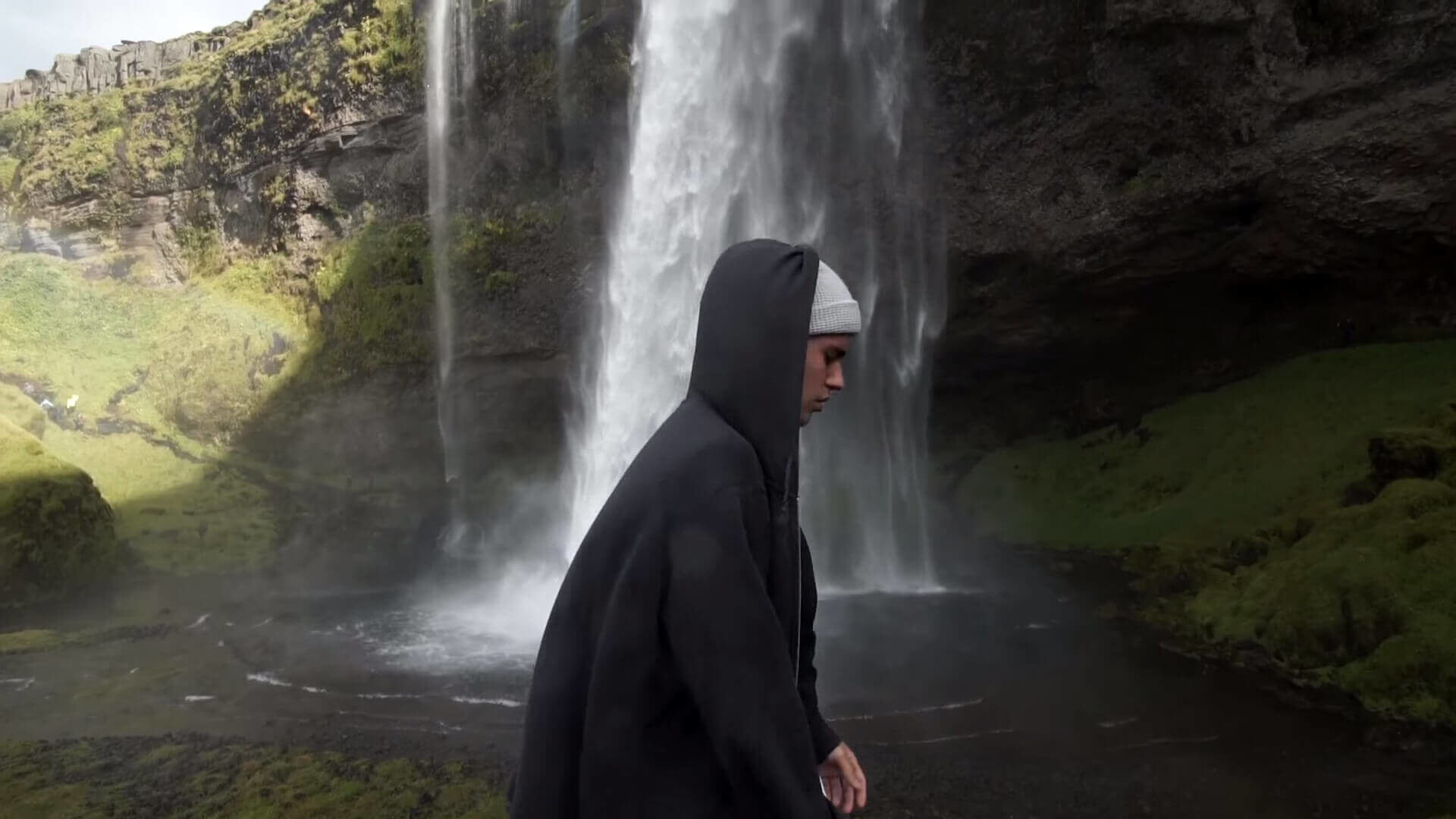 My friend Justin Bieber casually strolling over to the edge of a moss-covered ridge, overlooking a small but impressive canyon. He's most likely dreading the fact that he missed my birthday.
This canyon is known as Fjaðrárgljúfur and is only a short distance from the tiny town of Kirkjubæjarklaustur. It's important to note that Justin did walk paths that are closed to the public and they can be dangerous so it is important to stay within the paths specially marked for visitors.
Related: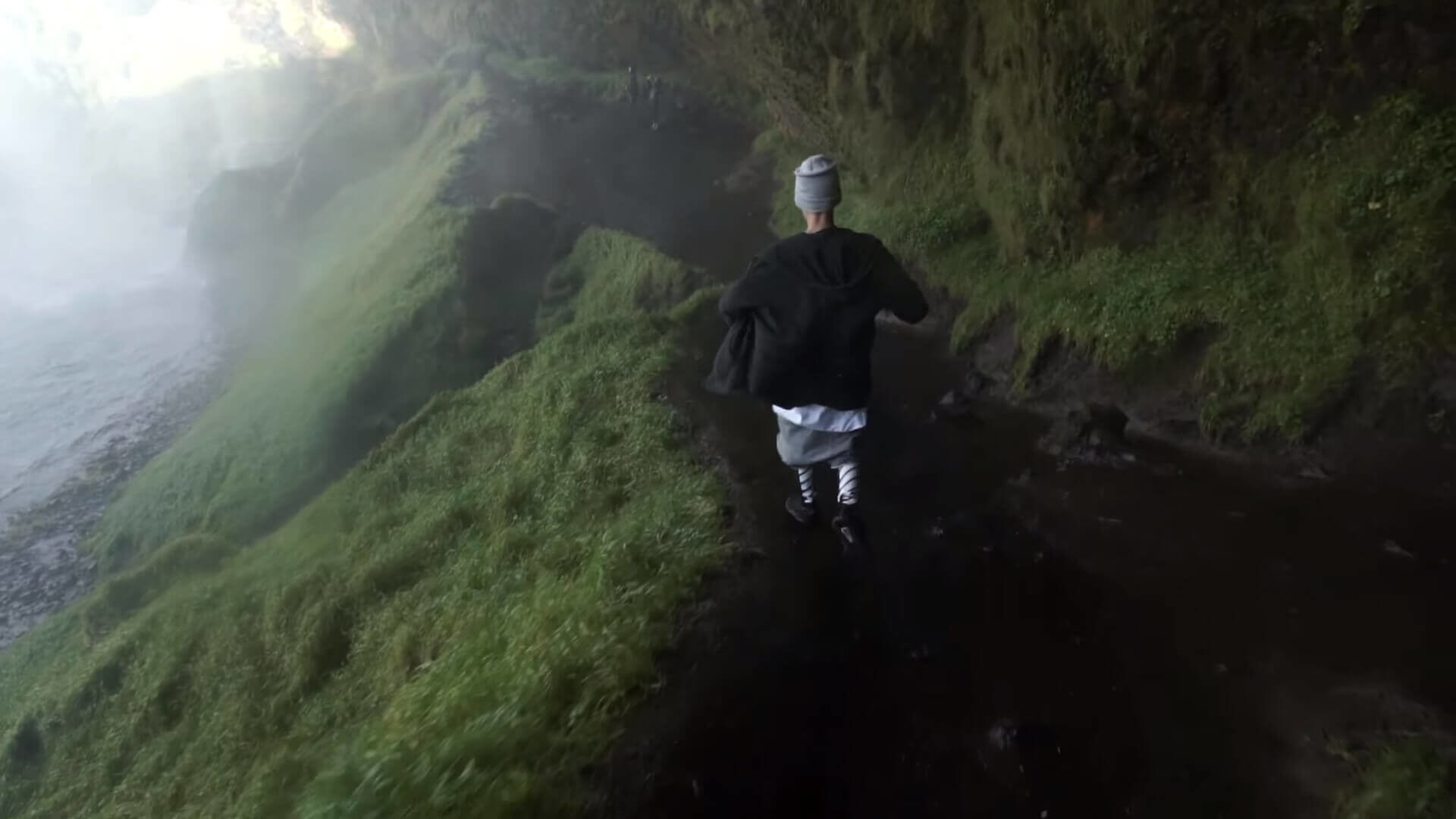 Seljalandsfoss
Justin stares solemnly at the ground in front of the impressive Seljalandsfoss waterfall. It's 60 metres high and has a pretty interesting little trait to it.
You can walk (or run if you want to mimic Justin completely) behind Seljalandsfoss. Just be careful, it can get slippery. Justin's outfit gives him an aerodynamic advantage that keeps him vertical where others fall flat.
Related: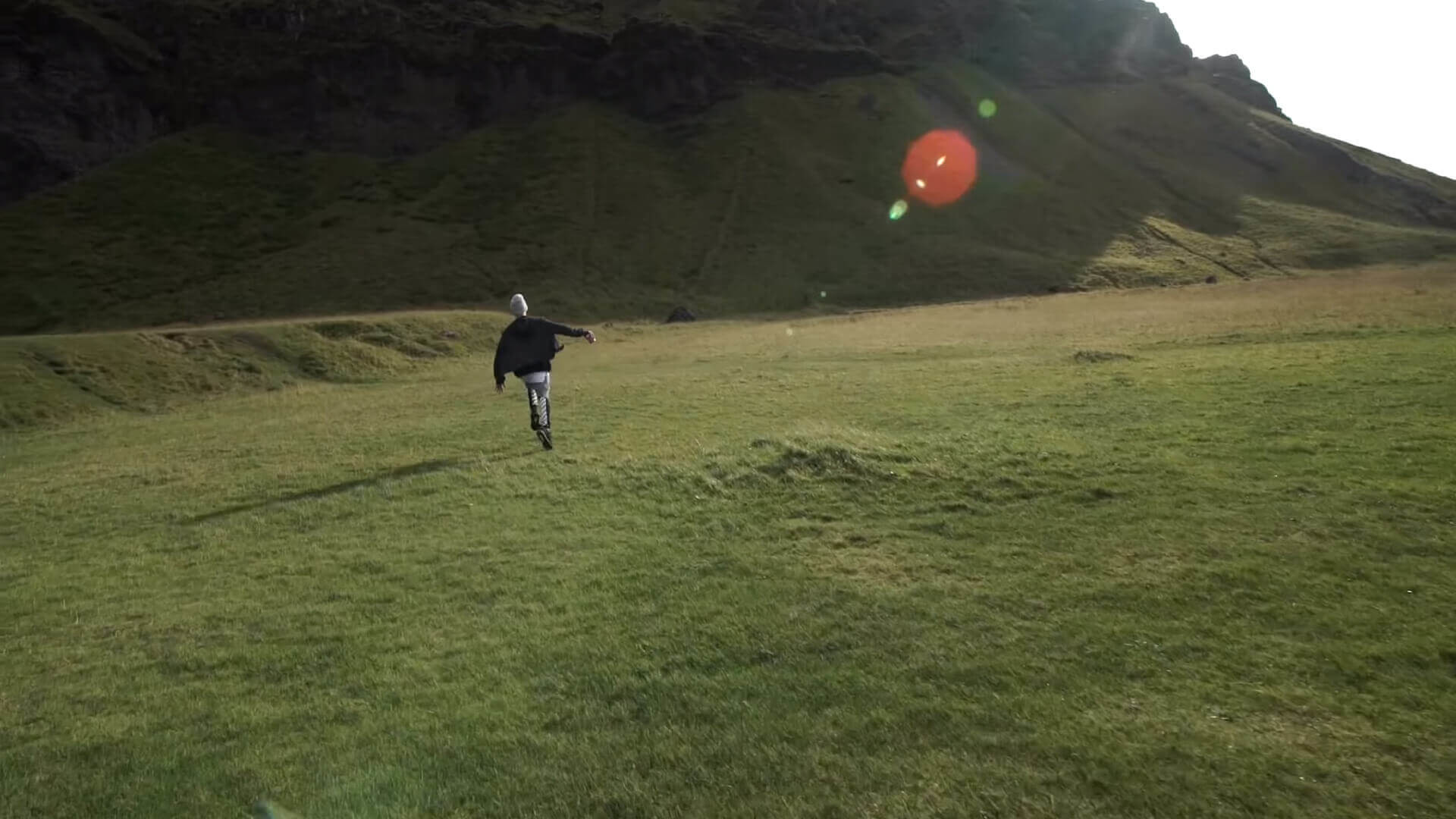 Here we see Justin Bieber enjoying the freedom of not being hounded by hundreds of slobbering teenagers, the grassy fields in front of Seljalandsfoss providing him plenty of open space and air to breathe.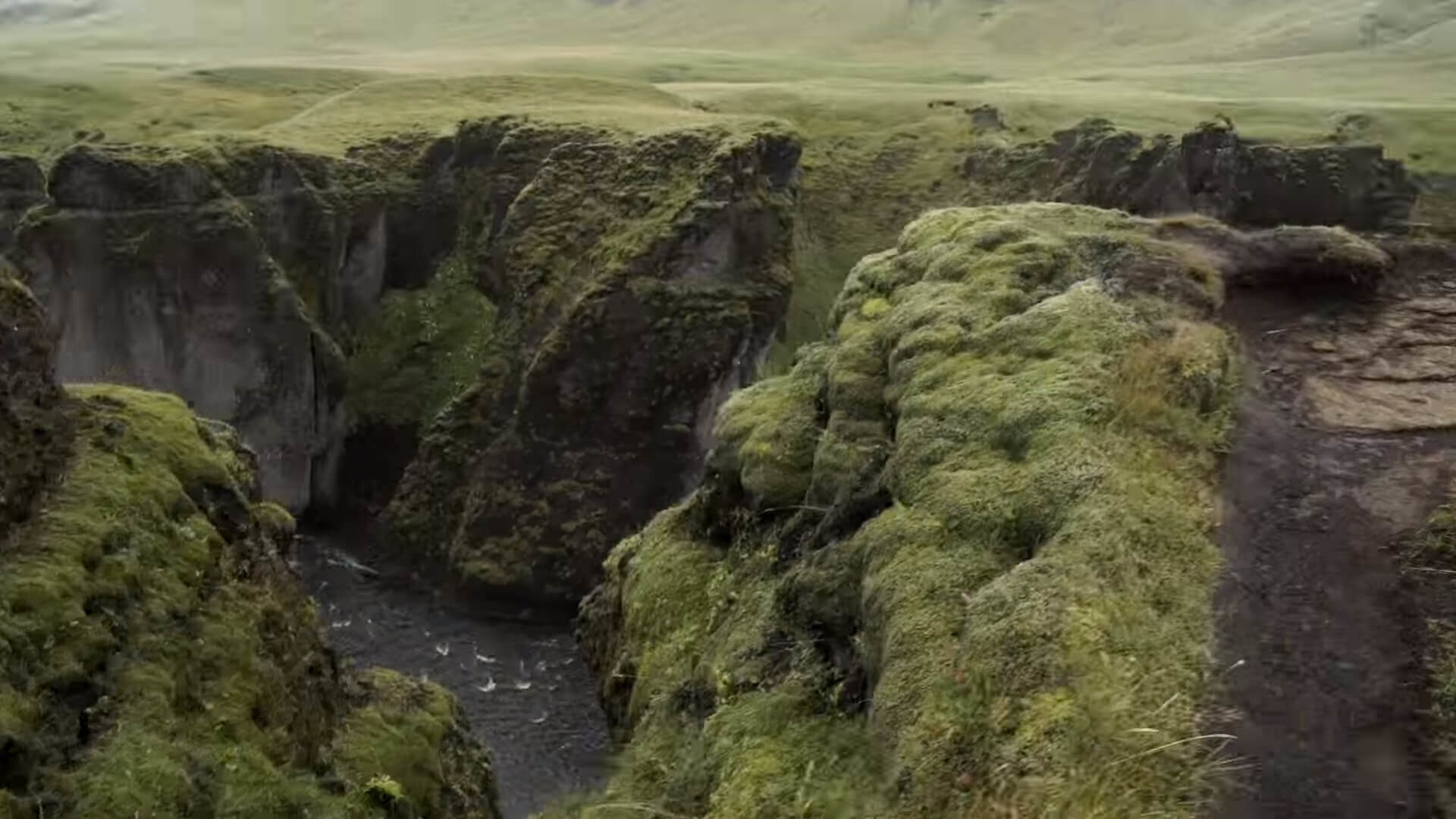 Fjaðrárgljúfur, the same canyon that Justin opens the video with. He can't get enough of it, and I can't blame him. It's stunning: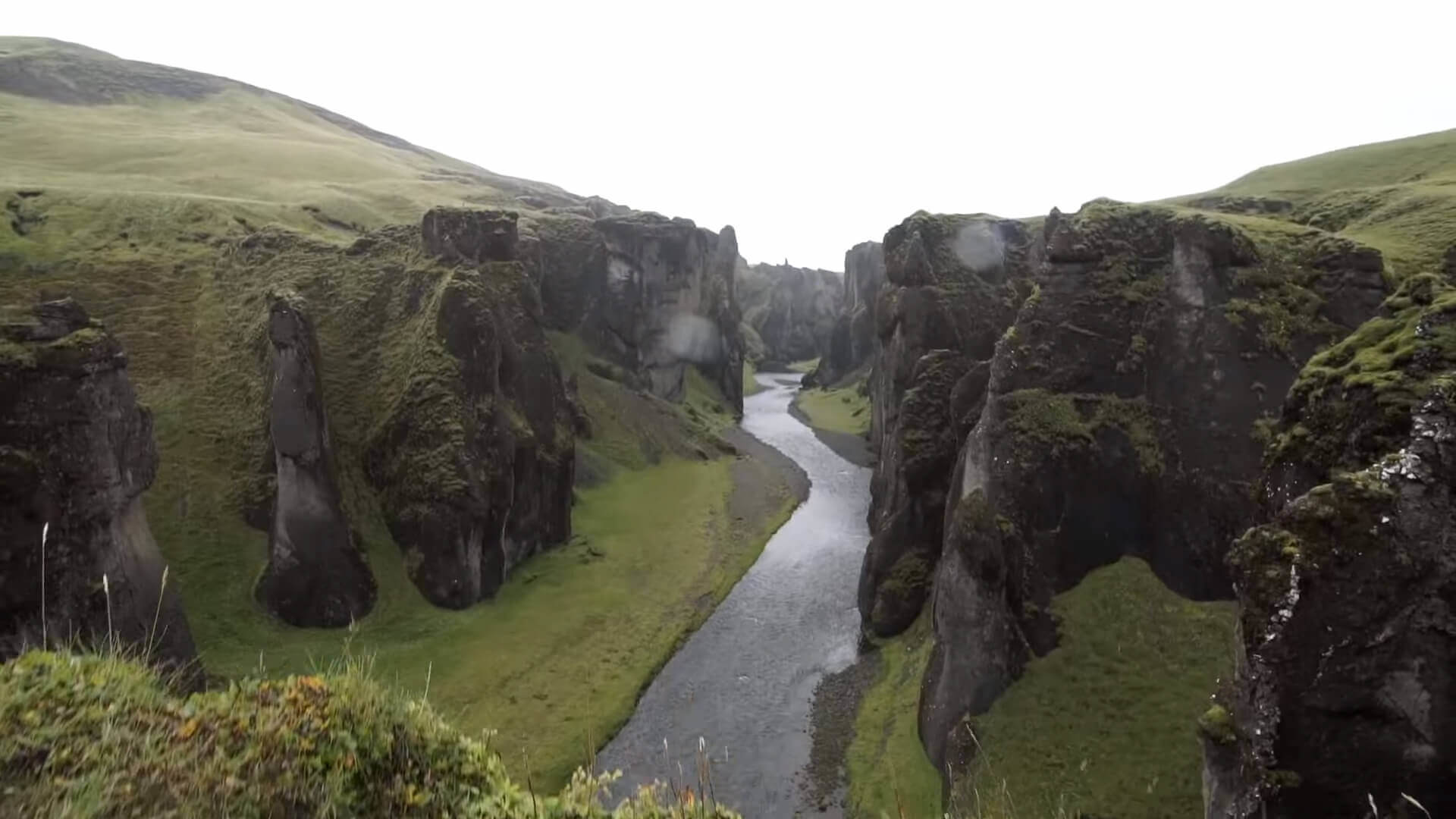 Just look at all that sheer epicness. It's the kind of place you'd expect to see Gandalf and the Fellowship of the Ring wander through.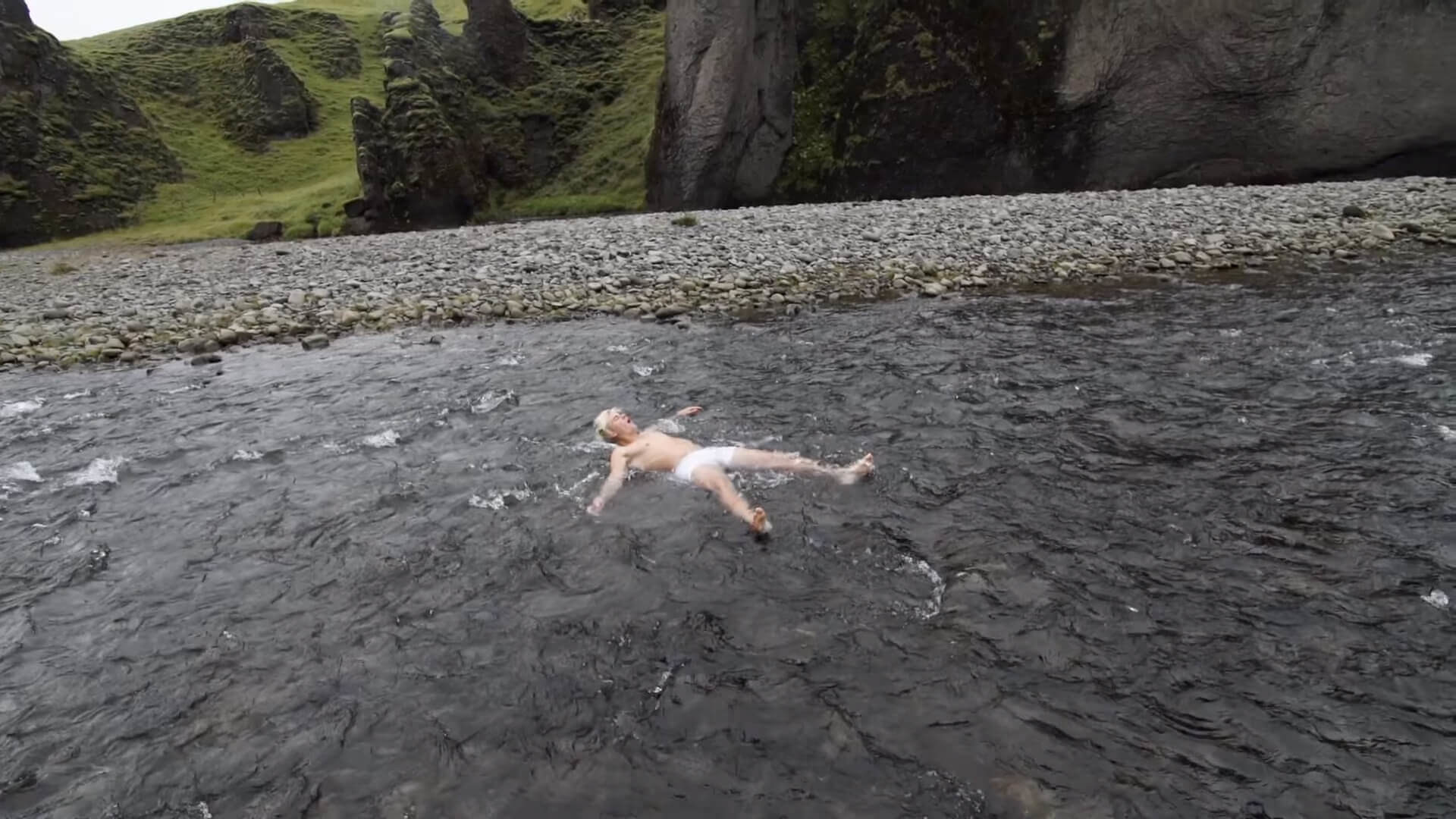 Feeling a bit warm, Justin felt the need to strip down and cool off in the glacial river Fjaðrá, drifting downstream in his white Calvin Kleins, thinking about how my birthday cake must have tasted.
I wouldn't recommend going in as it is a "glacial" river and can get extremely cold, not to mention the current can be incredibly powerfull, easily able to pull a grown man helplessly with it.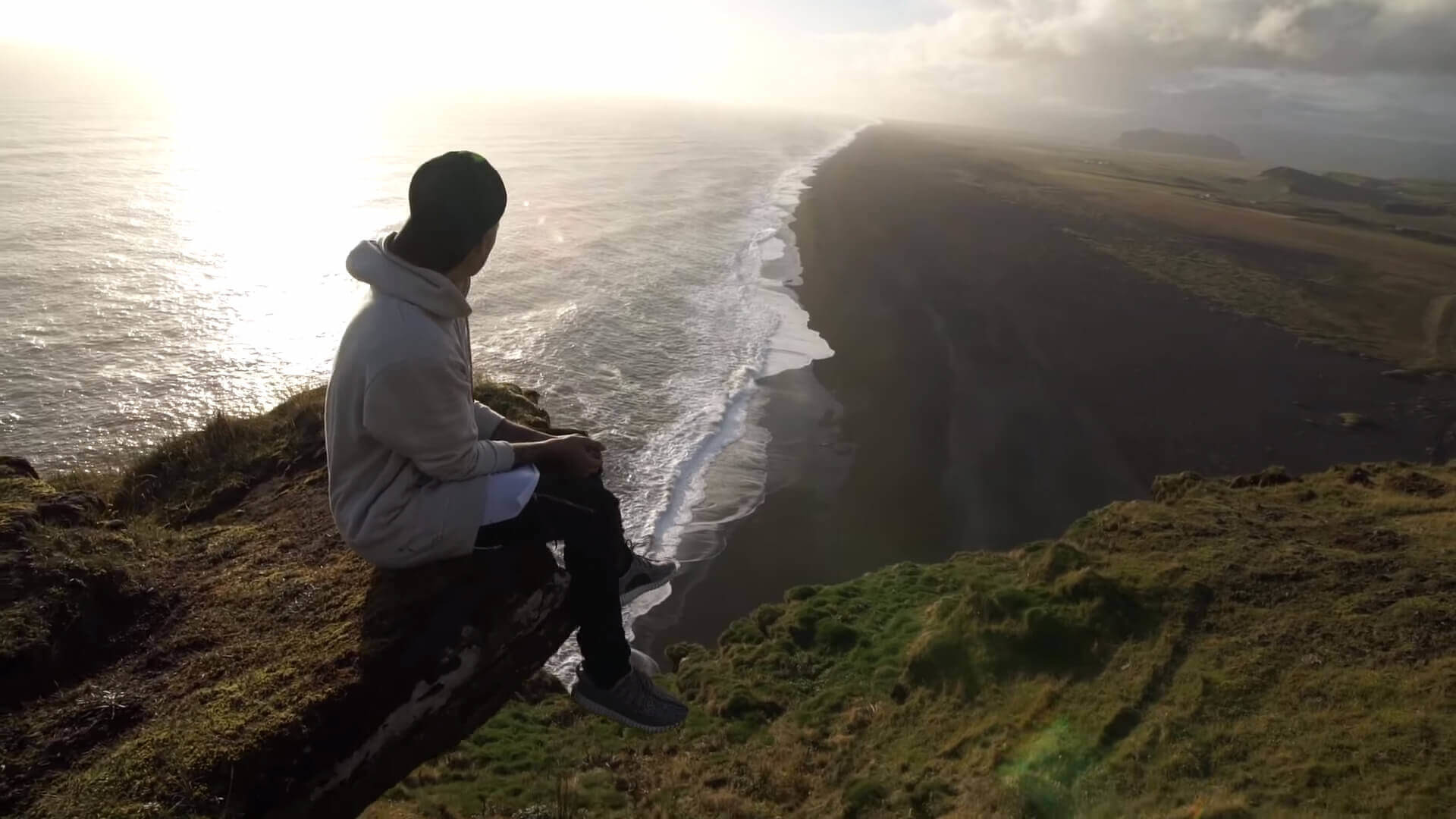 Don't do it, Justin! There's always next year! But seriously, are you seeing this? You're looking at Justin Bieber's tushy firmly planted on the Dyrhólaey peninsula as he gazes down at Sólheimasandur beach below. Tell me that view isn't beyond impressive.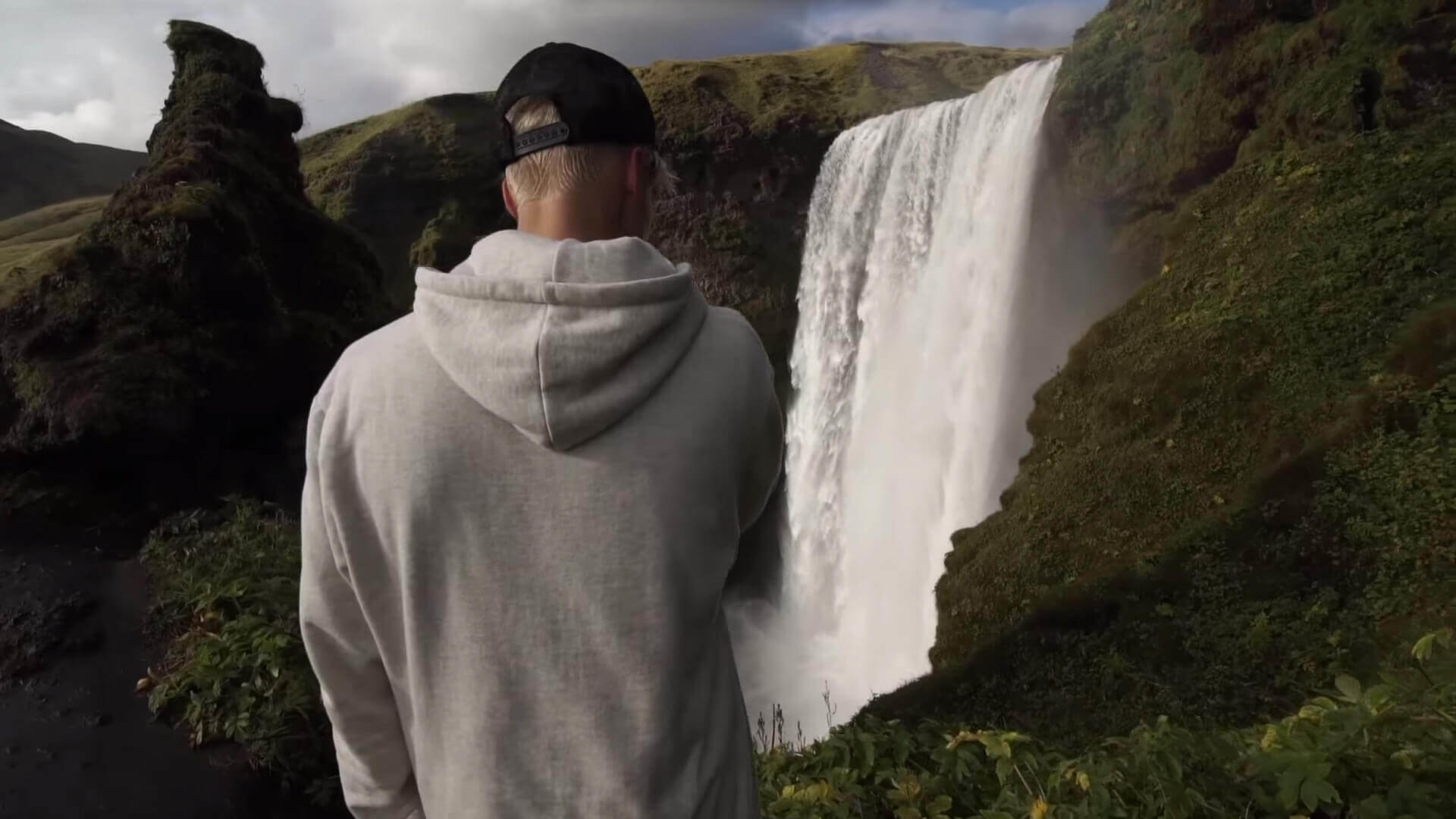 Related:
Skogafoss Waterfalls and the Ring Road
Here we see Justin Bieber... well, it sort of looks like he's picking his nose, doesn't it? Oh, who cares? We all do it. And the song is about him being just another human being so I suppose it's fitting. Now, if we could see him stuck in traffic, adjusting his rear view mirror or clipping his toenails after they've torn through one of his socks we might actually start believing it.
Oh, and that's the Skógafoss waterfall by the way, close to Seljalandsfoss on the southern ring road.
Of course Justin seized the opportunity to re-enact a scene from Ben Stiller's The Secret Life of Walter Mitty where he skateboarded down the ring road, formally known as Route 1.
Related:
DC 3 Plane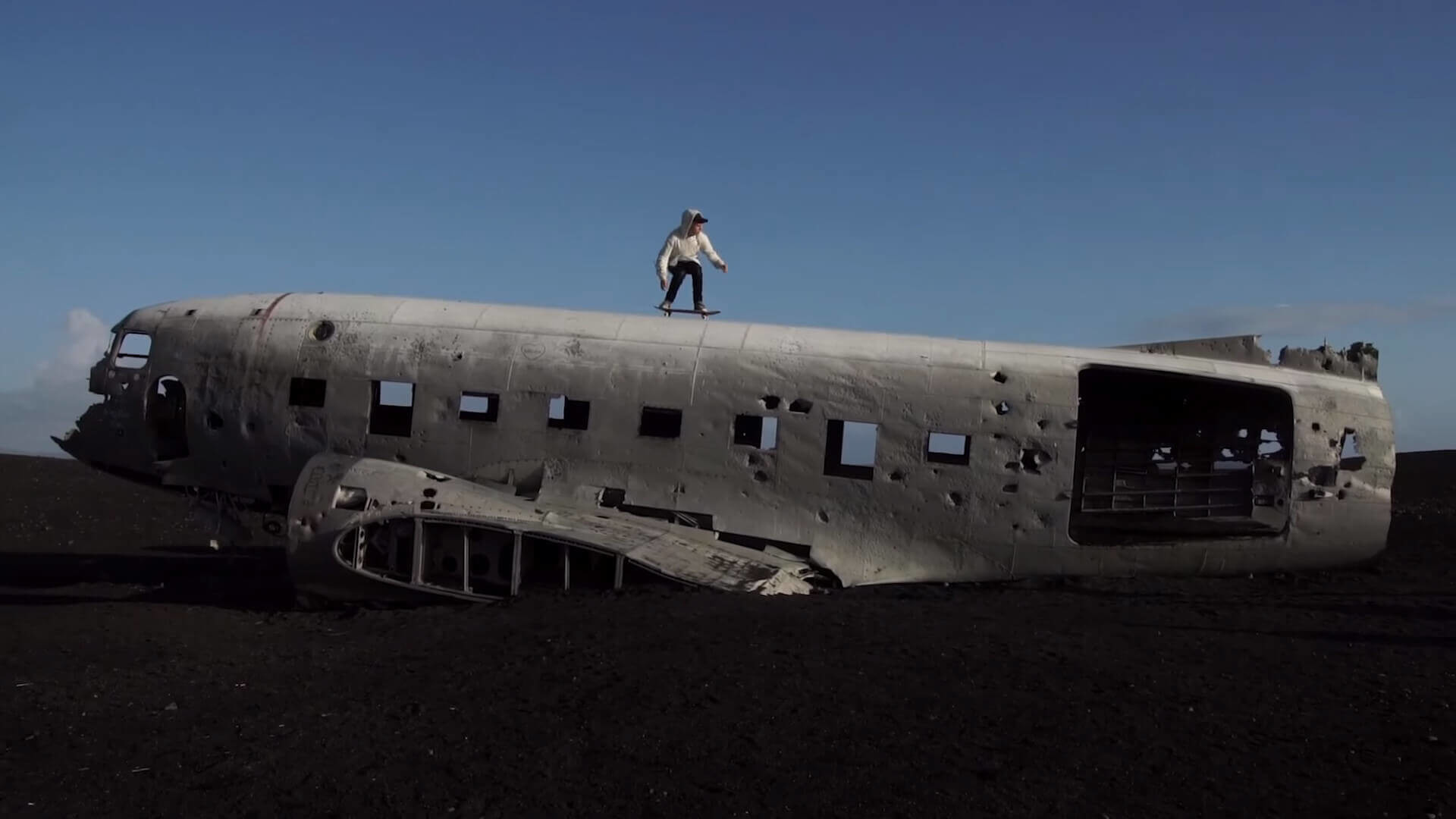 The remains of the crashed US Navy Douglas Dakota DC 3 are an appealing attraction for every tourist, even one as renowned as Justin Bieber. Of course he had to whip out his skateboard and roll down the roof for the video.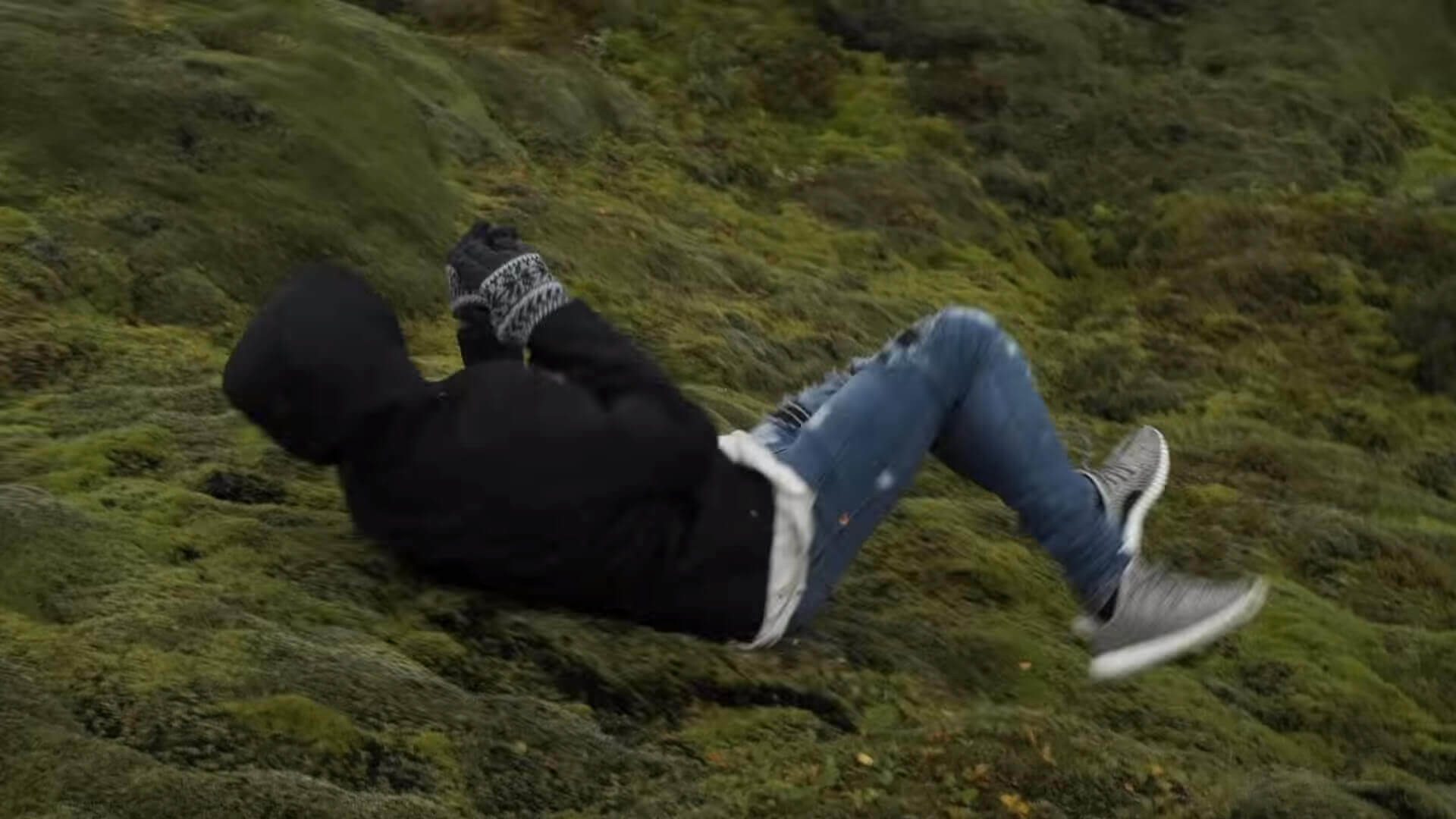 These types of mossy hillsides are pretty typical of Iceland, but if you're intending to roll down one like JB here then you better be informed of the fact that doing so is extremely frowned upon in Iceland as it can take the moss hundreds of years to grow back if uprooted.
---
Jokulsarlon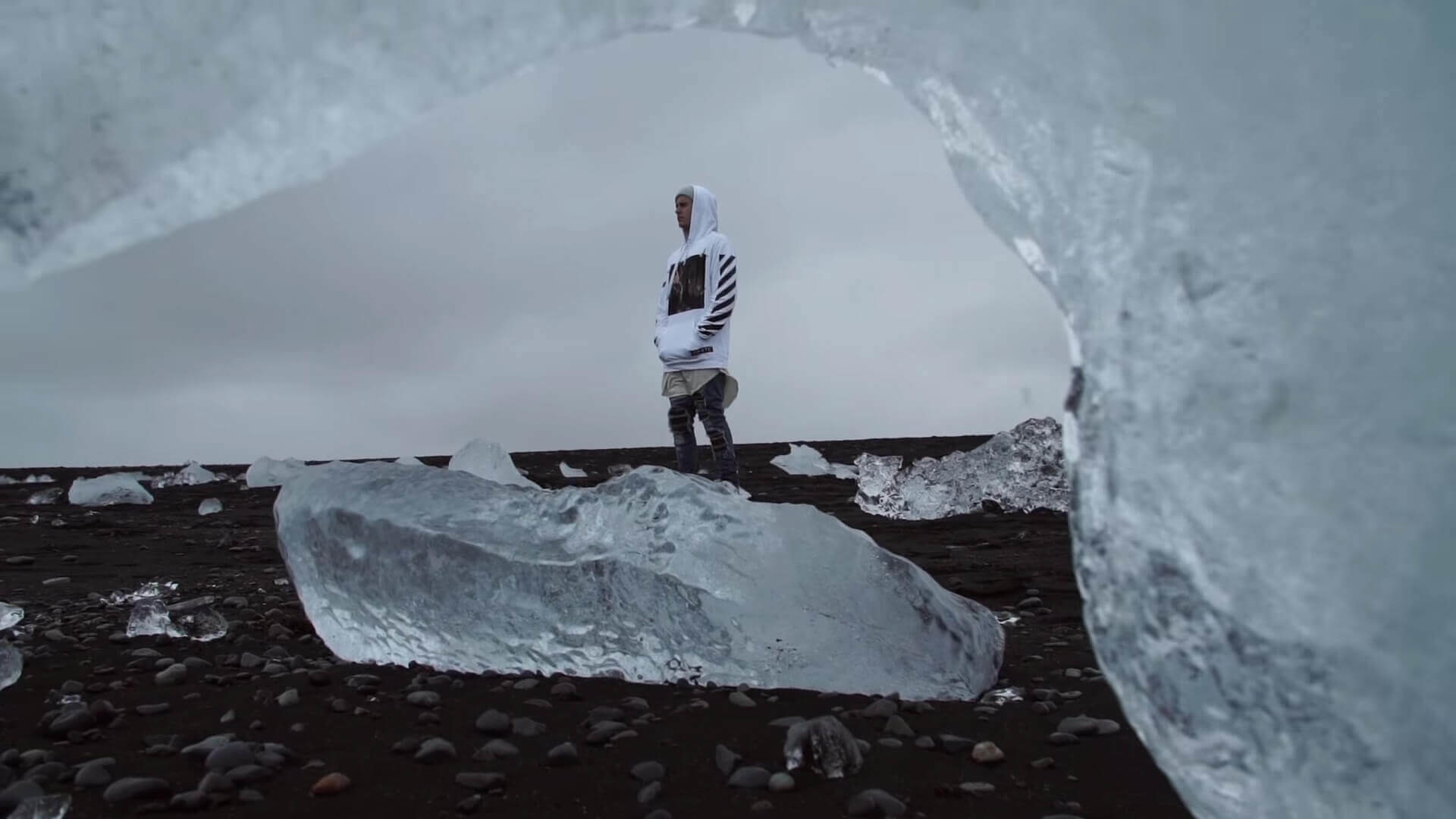 There's nothing that says Iceland like the Jökulsárlón glacier lagoon. Saying that it's an impressive sight would be a massive understatement. It's formed below the Vatnajökull glacier and is home to a lot of floating glaciers that provide a feast for the eyes.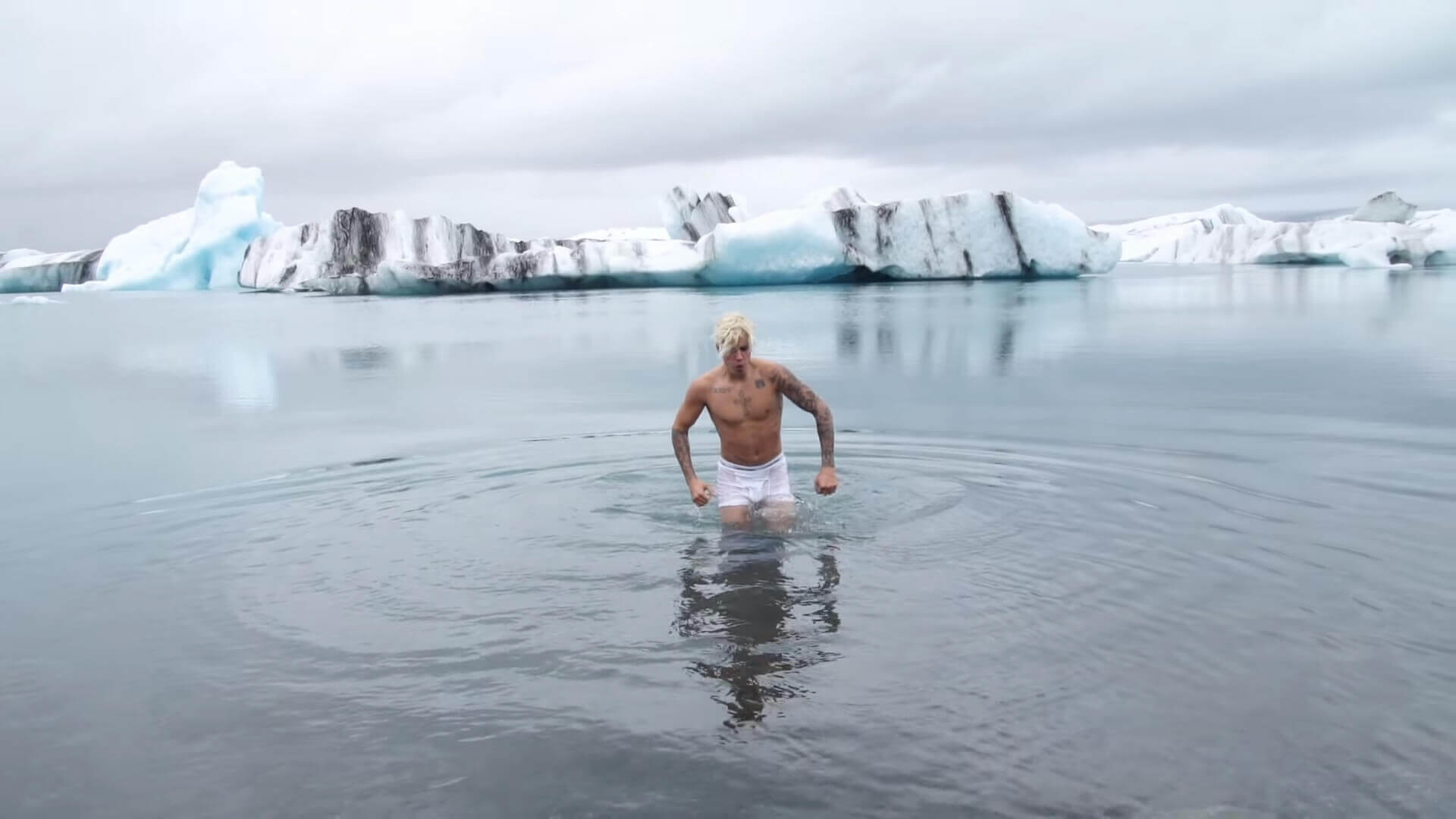 The lagoon is about 1° Celsius or about 33° Fahrenheit so most people would probably think twice before deciding to go for a dip, but that didn't stop the Biebs. It would stop me, though, and it should stop you.
He, of course, made a heartfelt video thanking Iceland for the experience. Such a nice young man.
Perhaps you can make it your mission to recreate Justin Bieber's video when you visit Iceland. Just try to restrain from rolling in the moss and keep off forbidden paths.
Keep beliebing!
---
Rent the perfect vehicle for Iceland right here!