Customer reviews for this vehicle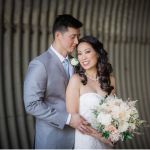 Orange Car was very friendly and easy to work with. Pick up and check in went smoothly, and drop off was just as easy. The shuttle from the rental location back to the airport was also quick. No complaints/suggestions!
Tina rented this vehicle on 22. Apr 2018
Orange Car Rental was promptly there at the airport when we expected to arrive. Our driver was very friendly. When we arrived at Orange, the service was very good, including the complimentary beverages. Our car didn't have any issues and we were very
happy with it. Returning the car was also a very easy process and service to the airport was great. I would definitely recommend and/or book with this company again.
Sarah rented this vehicle on 27. Mar 2018
Love the car and the service!! Customer service was great, fast and friendly... thank you for a excellent job
Antonio rented this vehicle on 23. Jan 2018