Customer reviews for this vehicle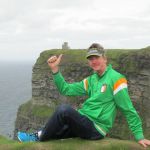 My Lagoon Car Rental experience: EXCELLENT! I ended up with a somewhat better car than I reserved, for no extra cost. Their agent met us at the airport as promised. The check-in was at a "easy going pace" when compared to the usual American
"in a hurry" style. They offered and quickly explained their insurance options, but did not try to push anything. I had done my homework on insurance (and you should too!), so they went easy on it. They provided a gas discount chip for gas at "Olies" that gave me a 15% discount. Since Iceland has expensive gas, everything helps. Car return was easy, and painless.Best of all Lagoon was HONEST. I had inspected the car before accepted it... its was in great condition, nearly new, and I could not find any damage. On my last day, the sun was fully out, and I noticed a tiny chip in the windshield. Having been so careful, I felt disappointed, but know they would find it too, and I will have to file a claim with my insurance. Oh well. However, when they checked the car, they also double checked their records. It turned out the the tiny chip was already there, and not my problem. Wow! They could have been dishonest with me, and charged me. But they did not. They were honest! You read many horror stories about auto rental issues in Iceland, but based upon my experience, I say: Trust Lagoon. Yes, I will be happy to rent from them again next time. Thank You Lagoon
Joseph rented this vehicle on 05. Jul 2017
Rules and policies were clearly outlined and the rental pro was was quick and easy. Our car was clean, spacious and very fuel efficient. Will definitely be using lagoon when we return to Iceland!
Charles rj rented this vehicle on 13. Jun 2017
Hi. In general our trip by your car was amazing. I would only ask you to provide more information regarding driving in Iceland for not experienced drivers as I am. It would be very helpful to listen before booking. In that case I could choose "gravel
protection" option for example. Thank you for everything.
Stanislav rented this vehicle on 27. May 2017