Customer reviews for this vehicle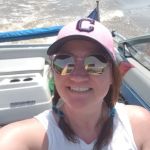 We had a good experience with our rental. Pick up and drop off were easy, and friendly employees. I'd definitely use them again if traveling through Iceland.
Christina rented this vehicle on 01. Sep 2018
Peter rented this vehicle on 26. Sep 2018
Could not have been more pleased with every aspect of our experience! Right down to covering a big mistake in timing on my end! Highly recommend!!
Timothy rented this vehicle on 19. Sep 2018