Customer reviews for this vehicle
I had a great time in Iceland and found renting through your company went smoothly! Your customer service was great and I would use this rental company again. Also, the proximity to the airport was useful!
Dawn rented this vehicle on 18. Oct 2018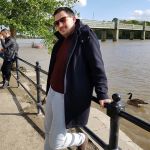 The car was very easy to collect. The location of the collection point was convenient (next to the airport). The cost per day was reasonable. The car itself was very good - modern, comfortable and fuel efficient. Overall very happy with the rental.
Matteo rented this vehicle on 20. Oct 2018
I had a great experience renting from Thrifty in Iceland. They were very professional; I didn't have to wait long in line; and I was able to rent an automatic car.
Helga rented this vehicle on 12. Sep 2018