Customer reviews for this vehicle
Excellent. Friendly. Efficient. No Queues.
Andrew rented this vehicle on 16. Mar 2018
Car was great, everything ok, besides that company who rented us the car had a windshield crack and they did not write it in the protocol at the beginning. When we were returning the car they wanted us to pay for the damage. Luckily we had a video on
our phone right after we left the company where they could see that the crack was already there. Finally, they agreed but we had to argue a bit with them. Tomas
Tomas rented this vehicle on 06. Dec 2017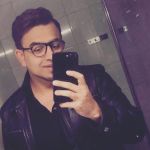 Amazing everything was good from day one until i returned the car.
Mirhashmat rented this vehicle on 29. Nov 2017