Customer reviews for this vehicle
Originally went for a small car, was a very simply process online to get an upgrade before flew over. Very friendly staff, apologised for any delay in pick up, was given a Kia Sportage upon arrival was very pleased with this, no issues with the car, very
easy process! Would definitely go through northbound to hire a car again!
Jack rented this vehicle on 06. Jan 2020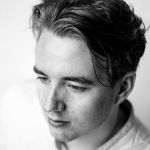 To bad I could not bring back my car the last day to the city centre. for the rest good service. and lovely people.
Babo rented this vehicle on 27. Aug 2019
First The lady That welcomed us at the counter and took or case was very nice. Everything was fine but we would have liked just a note to tell us how to back up the car and how to change the mirrors. Then everything was fine and lovely, the car made
or trip much easier.
Claudine rented this vehicle on 02. Jul 2019