Customer reviews for this vehicle
Everything was good. Friendly personal, explain all what you need. Also conditions of rent are better than in other rental services.
Bohdan rented this vehicle on 24. Dec 2019
Together with my wife and my son and his girlfriend I made a trip through Iceland. What a special country with its own 'character'. This also applies to the weather. To admire all the beauty that Iceland offers you have to leave the beaten track. For
this we rented a 4x4 at The Northbound. We are very satisfied with the service and the price / quality ratio. Our next trip we will definitely rent a car again at this young but professional company.
Emile rented this vehicle on 09. Nov 2019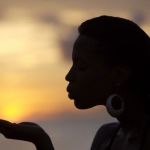 Excellent welcoming, good prices, thanks you gars !
Vanessa rented this vehicle on 19. Oct 2019