Customer reviews for this vehicle
I can highly recommend Northbound and Icerental 4x4. We booked a Suzuki Vitara and went smooth and well through the pick up and hand in process. The car was clean and worked well, contributed to a great time in Iceland!
P rented this vehicle on 10. Nov 2018
We had a great experience with the booking with Icerental 4x4 , picked up from the airport and collected the car OK. The car was great and helpful staff.
Robert rented this vehicle on 09. Nov 2018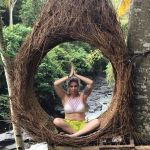 Excellent! I cannot find anything to complain about. Staff were friendly and helpful. Car was great and suited my needs.
Lee-anne rented this vehicle on 12. Oct 2018