Customer reviews for this vehicle
Frankly speaking. We had a fantastic trip. The car was working but in fact i want to say that for 6.600 dk it was not god enough. Problems with the car crash protection that went out several times so that it was nessary to stop and close the car and start
again. Windows not funtionion and no heating in the passengers seat. And i think that you have to make the insurance policy more transparent. But Island is a very god travelling country . but take care when you chose your car rental compagny
Peter rented this vehicle on 16. Jul 2020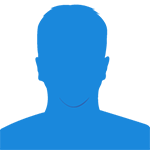 Northbound were great from the moment we booked. We got several emails with all the information we needed. Ice rental 4x4 picked us up at the airport, picking up the car was quick and easy and then we were given a lift on our departure day. We're already
planning our trip for next year and will be booking with Ice rental through northbound yet again.
rented this vehicle on 29. Feb 2020
The experience has been really good, no problems with the car and when I call for a little problem I got the answer quickly. The only negative point could be that the car was a bit old and we had paid a platinum insurance package. All in all the experience
has been perfect. Thanks.
Igor rented this vehicle on 10. Mar 2020