Customer reviews for this vehicle
Overall had a very good experience, easy to deal with, easy pick up and drop off. Car itself was awesome, reliable, great on fuel and had all we needed. Thanks northbound and star car rental, would recommend
Ben rented this vehicle on 29. Apr 2019
Our experience with Northbound and Star Rental was perfect! This was our first trip to Iceland and having read good reviews on the internet about Northbound I chose them and selected a Dacia Dokker from Star Rental. We really could not have hoped for
a better experience. They were quick to respond to my questions pre-trip, and everything went quickly and smoothly when we arrived. We found ourselves further from Reykjavik than we expected on the second to last day but they graciously extended our drop off time (at no extra charge!) and then helped us enormously in getting from their location to our AirBnB in Reykjavik. All in all, this was the best rental I have ever done and will definitely use them again when we return. Thanks!
Bruce rented this vehicle on 05. May 2019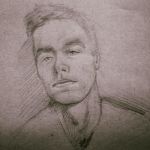 Everything was OK. Because of the well working autonomous heating , there was no need for extra sleeping bags in winter for us, blankets was fine.
Sandis rented this vehicle on 09. Mar 2019