Customer reviews for this vehicle
All the exprience was fantastic. Dokker camper is a good way to move from iceland, it is easy and comfortable.
Raul rented this vehicle on 03. Jul 2018
The experience has been totally satisfying. The picking up service worked perfect, the van was clean and provided with all items announced. Our trip was excellent.
Carlos rented this vehicle on 22. Sep 2018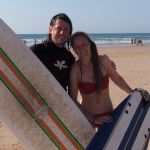 Everything went smooth! The car was great and the contact with Star car rental was personal and professional. I wanted to change the rental dates by e-mail, the communication was super fast and helpfull. We definitely recommend star car rental!
Annick rented this vehicle on 06. Sep 2018