Customer reviews for this vehicle
It was very good car for us.We also was in snowstorm first evening when we drive to akureyri. Lava car rental was really good they have good service and they arranges for us transport from airport and to airport.
Heidi rented this vehicle on 19. Feb 2020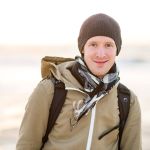 everything went perfectly fine
Daniel rented this vehicle on 21. Sep 2019
We booked Toyota Land Cruiser Prado from Lava Car Rental via northbound. Price on northbound was a little lower than on Lava web site. We did not have any problem when piking vehicle up. Northbound has super user friendly user interface, and you can quickly
check your booking, print voucher any time.
Volodymyr rented this vehicle on 10. Aug 2019