Customer reviews for this vehicle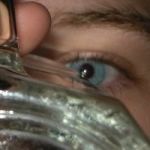 Easy to drive and reliable car, perfect little car to explore everywhere in Iceland! Pick up on time with the car selected, perfect!
David rented this vehicle on 14. Sep 2019
Was perfect fit our purposes. And we knew it from 2018.
Andreas rented this vehicle on 20. Sep 2019
Renting a car from star car rental through Northbound was an easy process. The car was delivered to my hotel in Reykjavik which was very convenient and on the last day I dropped the car near the airport and was drove there in five minutes. I would recommend
the Dacia for Iceland it is a great car for the gravel road and we did some F roads with shallow water crossing.
Christian rented this vehicle on 07. Aug 2019