Customer reviews for this vehicle
Thank you for providing a relatively newer car we drove smoothly for approximately 2400km and covered almost the entire iceland without facing any issue with the car. The rental agreement and return of car was done with great easy. Great service. Good
luck for future.
Shubham rented this vehicle on 07. Jul 2019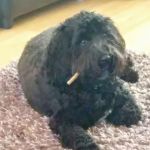 Star car rental provided an excellent service, meeting us at arrivals at Keflavik airport and returning us to airport at end of hire. Car was very good, almost unused and very clean. Documentation was quick and straightforward. Insurance cover as standard
was good.
Andrew rented this vehicle on 04. Jun 2019
Everything was smooth, no issues, professional, the vehicle performed flawlessly, and it was a great way to experience Iceland over 15 days. I would recommend Star Car Rental. I had the vehicle wi-fi option and had coverage on almost the whole island
24/7. The navigation in the car wasn't the greatest. I used my smart phone instead. A great feature on the car nav system was speed limit indicators, various warnings, and speed camera warnings.
Michael rented this vehicle on 29. May 2019