Customer reviews for this vehicle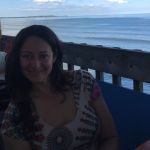 The experience with a mini-camper was just awesome! If I could do it again, I would opt for the same product as well as the service(department) of northbound. Thanks for everything!
Sophie rented this vehicle on 20. Sep 2018
It was a great experience and it had everything that you could wish for! Really genius solutions for storage and overall the perfect way to explore Iceland and its landscape with treasures! I would definetly rent it again if i would have the chance to
visit Iceland again! Thanks for a great time!
Sven hampus rented this vehicle on 06. Sep 2018
excellent. no problems at all.
Ondrej rented this vehicle on 03. Sep 2018