Customer reviews for this vehicle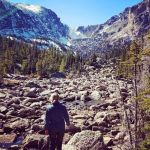 Fantastic!
Julie rented this vehicle on 23. Aug 2018
Camper worked well. We never could start the heater under the seat and wished I had paid more attention to my instruction about this. We had sleeping bags and it really did not matter. Your employee explained things well though. You might have future
campers actually engage the heater before leaving since it might cooler later. Being able to leave the key helped let us utilize our last day on Heimy island that was amazing. Icelanders were very helpful and made our stay very memorable and enjoyable.
Stephen rented this vehicle on 17. Aug 2018