Customer reviews for this vehicle
Excellent. We always like a landcruiser as it's so good on all terrain. Some car hire companies don't let you soecify the vehicle, only the type,which is annoying when you specifically want a particular car.
Richard rented this vehicle on 20. Jul 2020
Everything was great. Thank you so much! The customer service is amazing. They answer right away and give you informations you need.
Alexandre rented this vehicle on 18. Oct 2019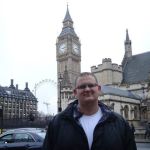 Star Car was extremely easy to rent from, had the exact vehicle we were looking for, had full coverage insurance for less than its competitors, and was conveniently located near KEF. Will definitely rent from them on my next trip to Iceland.
Alexander rented this vehicle on 11. Oct 2019