Customer reviews for this vehicle
I miscalculated our arrival date - and booked the car for a day earlier than required. But this provided us with an upgrade to a bmw diesel which fit the 5 of us and our luggage well. It was also super for mileage. Our rental experience was very good,
thank you.
Marianne rented this vehicle on 05. Sep 2018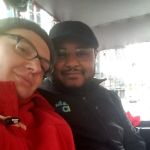 It was just great! Very informative and polite staff.
James rented this vehicle on 30. Apr 2018
I had a wonderful experience. Everyone was helpful, and the vehicle I rented was exactly as they said it would be. Highly recommended!!
Nicole rented this vehicle on 15. Jul 2018