Customer reviews for this vehicle
Excellent service! No problems at all, highly recommended!
Efstathios rented this vehicle on 16. Nov 2017
Terrific camper. Exactly as advertised. Staff at camp easy was amazing. They are friendly, helpful, accomdating and reliable. I would highly recommend them to anyone wanting to rent a camper van in Iceland.
Laura rented this vehicle on 27. Jun 2017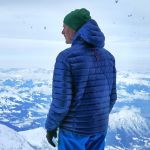 The car and standard of it was as expected (and beyond) - everything worked fine with logistics (got Flybus-vouchers going there and taxi back) Minor things we experienced was that tank was only 3/4 full but we filled it up and got reimbursed. Found
out at first night we'd only got bedware for 2 not 4 persons. The rental price was ok/good but some of the extras were a bit pricy (chairs et.c) All in all, good experience from booking through pickup to return.
Adam rented this vehicle on 21. May 2017