Customer reviews for this vehicle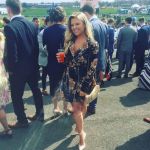 We rented a car for our first time in Iceland and the whole experience was fantastic. The car was great on fuel, clean and great for travelling the whole island. Northbound arranged pick up from the airport on our early AM flight to take us to the car
about 5/10 minutes away. I'd definitely reccomend using this rental service! Thanks for the great service & great price.
Ashley rented this vehicle on 08. Oct 2018
Excellent aetvice from start to finish
Joseph rented this vehicle on 08. Sep 2017
This car rental place was great! They picked us up at the airport, dropped us off when our departure was at 4am, really helpful to us and friendly as well!
Ashley rented this vehicle on 01. Aug 2017