Customer reviews for this vehicle
Henk rented this vehicle on 22. Dec 2018
Nice car, very good sound. Great for roadtrips. Driving was really smooth. Enough space for 5 people and 5x large bags.
Rashmie rented this vehicle on 28. Oct 2018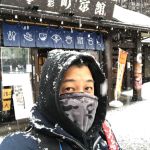 Vehicle is good, but both front and rear wipers are totally worned which is dangerous for Drivers when it's raining and muddy.
Mugiwara rented this vehicle on 06. Oct 2018