Customer reviews for this vehicle
Very friendly support, good Price, everything OK...!!!
Peter rented this vehicle on 08. Sep 2019
Couldn't have asked for a better experience with renting our vehicle. Camping Cars and Northbound were super accommodating and managed to help us with some last second changes to our rental. The car itself ran perfectly and the roof tent was better
than we expected. Slept great and drove great. Highly recommend Camping Cars.
Cody rented this vehicle on 01. Sep 2019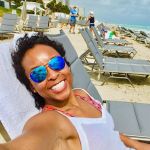 The car is exactly what you need = reliable, clean, spacious The car has a lot of miles on it but everything seemed as good as new= suspension, tires, a/c. I traveled by myself for four days and drove about 966 miles around all of Iceland - including
the west coast - through the rain, the mountains, the valleys and the gravel roads. This car is the car your uncle would lend you = Safe, reliable, and well driven but not concerned about cosmetics flaws.
Jehana rented this vehicle on 30. Aug 2019