Customer reviews for this vehicle
Excellent communication
Marco rented this vehicle on 24. Jul 2020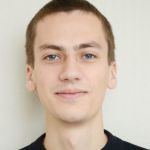 We had great experience with CampingCars and Northbound. The tent on the roof is something unusual. I think everyone should try it.
Artur rented this vehicle on 02. Mar 2020
Fantastic service. Really pleased with the whole experience. Booking through Northbound was super easy and well priced, the car was brilliant and exactly as described. The car was functionally sound. Everything worked great. The pickup was on time and
very helpful and friendly explaining everything to us, giving safety tips and suggestions. Would definitely use again and will recommend them to anyone.
Mark rented this vehicle on 06. Mar 2020