Customer reviews for this vehicle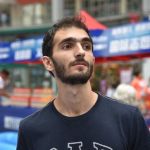 Absolutely amazing. Car was in great shape! Onroad and offroad, staff is super friendly and helpful. This is very much recommended you'll love it.
Rudy rented this vehicle on 04. Jun 2019
Great experience. The service was great and we had no problem with de car or tent. We'll repeat! Thanks so much
Alvaro rented this vehicle on 05. Jun 2019
My car was changed to Ford escape model, but we didn't have any problems anyway. The roof tent was really warm, so we could sleep very well. Overall, our journey in Iceland was really good and beautiful. I think that rent a car was the best choice. In
addition, I want to highlight the service by the company when I asked you for more information few months ago. Liam was really kind and professional, helping us a lot with all our doubts. Thanks guys!! Best regards.
Javiera rented this vehicle on 06. Jun 2019