Customer reviews for this vehicle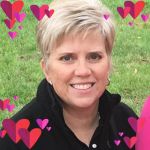 The Dacia Duster 4x4 was the perfect car for us to drive in Iceland. Had no trouble, anywhere we drove. Easy to drive, comfortable, and fairly reasonable gas mileage. We drove over 1000 miles in 5 days! We were picked up promptly at airport and processed
quickly at the service center. Thank you so much!
Sara rented this vehicle on 01. Apr 2019
We arrived at 19:00 and the personell was immediately there!Very helpful and kind!The car was in excellent condition and the services of Lava Car Rental were responded immediately.I suggest it! ;)
Charalampos rented this vehicle on 29. Mar 2019
It was a great car in great condition.
Per-alexander rented this vehicle on 25. Mar 2019