Customer reviews for this vehicle
If you are going to rent a car in Iceland in March, rent a 4 wd. The Dacia Duster was reasonably priced and reasonably able for the road conditions we encountered, which included about everything. Good little car and a great trip.
Chad rented this vehicle on 06. Mar 2020
The perfect car for the streets in Iceland.
Dmitrij rented this vehicle on 02. Mar 2020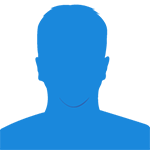 From start to finish Northbound kept us informed. Although the car was not pristine everything was great and having rented spotless almost brand new vehicles you can end up worrying about the tiniest blemish that may occur so it was perfect for us! Thank
you!
rented this vehicle on 26. Feb 2020