Customer reviews for this vehicle
Perfect. Good car for Price.
Thomas rented this vehicle on 28. Jan 2020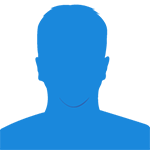 We rented our car from LavaCar using Northbound as the agent. We had a great experience without facing any problem from start to end. They are taking you from the airport with a shuttle to another place where the car rental companies are located (5 minutes
drive). And of course they drive you back when you bring back the car :) The only problem was the guy asked me to check the car if there are any extra problems than written in the paper but the weather was awful. Car was covered with snow and ice and it was night. So I said OK without checking the car properly. But at the end, there was no problem at all. Thank you for the service with great price.
rented this vehicle on 17. Jan 2020
Great - good condition, new model, perfect for winter driving and smaller roads.
Aidan rented this vehicle on 02. Jan 2020