Customer reviews for this vehicle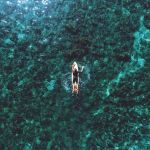 The Suzuki Grand Vitara was in a really good condition! Everything worked perfectly, The roof tent was also in a good condition. 5*. Thank you once again to helped me enjoying Iceland in a safety way. Best regards, André
Andre rented this vehicle on 22. Sep 2018
Good car - tough little guy actually. A bit chilly in the rooftop tent but expected in Iceland. Good service when we had an issue.
Ricky rented this vehicle on 30. Jul 2018
My general experience has been positive. I rented a Suzuki Grand Vitara + Roof Tent. Sleeping in the roof tent is comfortable and easy, no issue with cold, wind, rain.
Giovanni rented this vehicle on 03. Jul 2018