Customer reviews for this vehicle
Very good service, friendly team, smooth and efficient pick up and drop off to the airport. The handling agent was courteous and gave us advice on driving in Iceland which was both accurate and welcome despite this being our second trip. The vehicle
was well maintained and thus reliable. We will definitely book our next jeep with Northbound!
Abraham rented this vehicle on 14. Jul 2019
Everything was great, renting was easy and the team very polite. The car was amazing took us everywhere for 2 weeks, was difficult to say goodbye. And Iceland was unbelievable, such powerful landscapes.
Stephanie rented this vehicle on 28. Jul 2019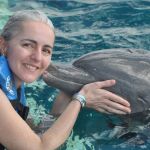 The service and efficiency were very good. We first got a car where the air conditioning gave warm air. We got a new and better car right away and we were super happy. It made our holiday extra good. The drive to the airport with a super efficient lady
was a bit of the hard work for our daughter. She became very car sick due to the hard driving. So a little more gentle and quiet driving would have been preferable. We can recommend you as a car rental company.
Lars rented this vehicle on 21. Jul 2019