Customer reviews for this vehicle
Good car. Gold price. Gold service.
Henry rented this vehicle on 05. Mar 2020
Everything was fine.
Florian rented this vehicle on 28. Feb 2020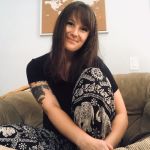 Great car and felt very safe in the snow. The price was much lower than a lot of other place I priced and the price was great for what it included without extra fees - snow tires, 4-wheel drive, larger car and GPS. Very nice staff and prompt pick up and
drop off.
Leigh rented this vehicle on 26. Feb 2020