Customer reviews for this vehicle
Thank you for everything, thanks to YOUR car we had an amazing time in Iceland, we defenitely want to go back to Iceland and we are sure that choosing your cars would be the best for our family.
Jozsef rented this vehicle on 01. Feb 2020
It is a good car! The weather in Iceland was so bad when we were there, but the car makes us feeling safe on the snowing road. It was a good experience.
Jingpu rented this vehicle on 31. Jan 2020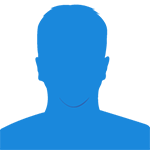 Great experience from start to finish. Any enquiry by email was answered within hours, Thankyou Thordis. When we arrived in Reykjavik at midnight, we were immediately transferred to the car rental terminal just off the airport. I actually booked a Suzuki
Vitara for 4 days but was upgraded at no charge. Took the platinum insurance package just to be sure, but no issues at all. I took photos around the car as recommended by the representative from Northbound, returned it with a full tank and we were transported back to the airport. I would have no hesitation in renting from Northbound car rentals whatsoever. 5*.
rented this vehicle on 01. Feb 2020