Customer reviews for this vehicle
We waited 1 hour in the arrival hall for the pickup. All the rest was fine, no problems with the car and the people were very friendly.
Regina rented this vehicle on 08. Jun 2019
Other than the very competitive price, I equally chose Northern Lights as they offer a 24 hour service as we were arriving just before midnight for our recent holiday. This was most important as it is prohibitively expensive to get to Reykjavik after
12:30am - no more buses. They are a local company (good), therefore, you wait by the airport exit for the driver to come and fetch you, and he did at the time we had specified (there were two other parties who waited even less than we did). Their car compound is just off the main road into Reykjavik so the 10 minute journey there is not wasted. What impressed me generally was the enthusiasm of the staff, and not trying to get any extras I didn't personally need or want when we did the paperwork - I always just take the normal included insurance, and there was a pot of coffee which gave a nice needed kick at 1:00am!. The return was straightforward and Marius recorded the car in the same condition on the paperwork (the only thing I ever get concerned about). I am very happy to recommend this company. Oh, and to fill the tank on return I noticed on walking to my hotel nearby (B and B airport hotel - a lucky coincidence) that the one pump station close by offers incredibly cheap fuel, but I had already filled up at the normal station on the main road at 10Kr per litre more.
Kenneth rented this vehicle on 25. May 2019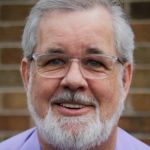 Car rental was fine. We found driving a bit challenging since your speeds are lower and keep changing and are often not well marked. We had no issues but there are a bunch of bad stories on car rentals there so we'd recommend keeping the damage sheet
and getting it signed at the end for peace of mind. Offering that will make people feel more comfortable as it is standard in the States. It's a beautiful country. Our daughter was married at Loftahellir Cave.
Kevin rented this vehicle on 03. Jun 2019