Customer reviews for this vehicle
The car was good. High mileage, but reliable clean and comfortable. I was pleased with the car.
Tony rented this vehicle on 20. Jul 2020
have allredy made a coment on your site
Jan rented this vehicle on 24. Jul 2020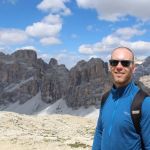 We rented a Dacia Duster for 8 days with Northern Lights Car Rental through Northbound. The car was in great condition and we had no issues whatsoever. While driving we got small scratch on the window from the gravel. Since our insurance package included
gravel protection it was covered fortunately so no issue at all. Both check in and check out procedures were very quick and smooth. They also dropped us off at our guesthouse close to the airport, after we returned the car.
Matthijs rented this vehicle on 05. Jul 2020