Customer reviews for this vehicle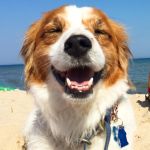 We had a great experience. We were in Iceland for 11 days and were very happy with our Jimny/Roof Tent combo. It was very quick and easy to set up and take down. Everything with the rental process went smoothly.
Sarah rented this vehicle on 12. Jun 2018
Great - very efficient and informative check in with Norbert. The vehicle was exactly as advertised and rooftop tent worked really well. Free wi-fi was a brilliant addition, and made the trip so much easier! Would definitely recommend to friends.
David rented this vehicle on 26. May 2018
It was difficult to find the pick up location
Ryan rented this vehicle on 21. Sep 2017