Customer reviews for this vehicle
Excellent. Everything ran seamlessly.
Eduardo rented this vehicle on 04. Jul 2018
This car was not fit for our luggages , it had been changed Subaru outback. Thanks for Free of exchange. We had excellent experiences during the driving. Thank you so much !
Ka man teresa rented this vehicle on 14. Jun 2018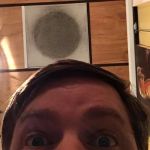 Everything was great!
Geoffrey rented this vehicle on 02. Jun 2018