Customer reviews for this vehicle
My wife and I did a full lap around the island over the course of seven days with one of a Volkswagen Caddy Camper. We could not have been more impressed with how comfortable, reliable, and convenient the camper was for our trip. We used a camp stove
to cook out the back, found great places to park for free along the way, and had access to amazing views quickly because of the camper. I couldn't recommend this camper and this company higher.
Caleb rented this vehicle on 06. Oct 2018
Super stoked on the rental + process with Lagoon/Northbound. From the initial renting online and getting picked up fairly promptly from the airport to getting our camper (driving the entire ring road in a week) and returning/getting dropped off back at
the airport - everything was made super easy and comfortable. It was a great way to start off and finish our journey in a foreign country as wild as Iceland. Definitely recommending to anyone I can!
David rented this vehicle on 05. Oct 2018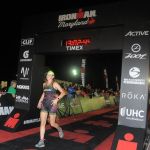 Wonderful! The van we rented came with everything we needed to stay warm at night, and the customer service was excellent. We had rented a 4G hotspot for our trip and due to a number of bookings on the same day it turned out that the Keflavik office had
none left when we went to pick up the car. Due to the inconvenience, they gave us a GPS for the length of our trip as we needed to pick up the hotspot in their other location.
Joan rented this vehicle on 03. Sep 2018