Customer reviews for this vehicle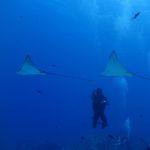 Great! Very professional and super helpful
Adithya rented this vehicle on 24. Nov 2017
So good!I will rent a car again next tour in iceland.lagoon car rental is good.Thank you.
Chih ming rented this vehicle on 28. Oct 2017
We hired a Subaru 4WD for 10 days. Great service picked up from our accomodation & dropped off at the airport. No issues with the car, no issues with billing. Drama free.
Karen rented this vehicle on 16. Oct 2017