Customer reviews for this vehicle
Everything was fine. Very good car. Everything went smoothly. A bit strange that you have to check the car all by yourself. Easy to miss a dent or scratch!
Robertus rented this vehicle on 23. Jun 2018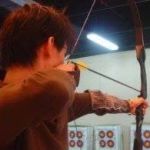 It was great experience with lagoon car rental, process is smooth however half with through the journey we discover that low engine oil level got us nervous, and during that period of time it was Esther sunday most of the repair shops are not open, lucky
the car did not break down on us :)
Matthew rented this vehicle on 30. Mar 2018
Overall it was good! Thanks for your service. The car was running well and we were impressed with the modern road assistant in the car (eye sight tool). But the rear tires we had were a major concern - the threads were so low: almost close to the legal
limit! We were afraid of the tire blow-up during our whole trip, which was limited our plan on any rough roads. It was too risk to travel in Iceland using such old tires. The pick up services were good! But the reception service (when arrived) would be better or show some warm welcome.
Chunlei rented this vehicle on 27. Aug 2017