Customer reviews for this vehicle
Very good experience, the not so good news first, we had to wait around 10 minutes for the rep to sort out some other clients but he explained what was happening so that was OK. Other than that everything was fine. Ordered an older car and got a 2015
Jimny 4x4 Automatic that had seen some action but nobody wants a pristine car in winter in Iceland potentially going off road. It was great value and got us around and goes everywhere the 4 x 4 Mercedes with the big wheels can. Don't be put off by the negativity around a do it yourself drive get a 4x4 from these guys!
Martin rented this vehicle on 16. Dec 2018
The car is in the good condition and didn't give us any trouble during the 10 days trip we drove some F road and the car works great. It is a little bit crowded for three people . The price is unbeatable..
Haiying rented this vehicle on 22. Sep 2018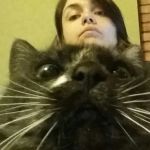 I experienced no problems. Neither with the ca itself nor with the service.
Katarzyna rented this vehicle on 18. Sep 2018