Customer reviews for this vehicle
The guys were amazingly friendly and easy to deal with at pick up / drop off. I sent an inquiry before renting and that person responded quickly and was very helpful as well. I had an Outlander, and I could have used something with a little bigger
tires, or more rugged tires and additional ground clearance for those F roads. Might want to steer people towards something like that if there is any interaction before they book. That's it, great experience.
Frank rented this vehicle on 17. Aug 2018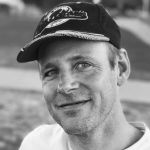 Very good. They were super helpful, met us at the airport I wanted them to change the windscreen wipers and they did it without question and came to us to do it. Great service, no questions about gravel damage or any hassle at all. Fully
recommend.
Michael rented this vehicle on 10. Jul 2018