Customer reviews for this vehicle
We loved it! Named it Jimmy. Good sturdy practical car just right for our needs.
Sofie rented this vehicle on 14. Sep 2019
The suzuki was perfect for what we were looking for. It gave us the ability to go places most camper vans could not and also have the option to stay at a campsite. The rooftop tent on a car that small and already topheavy does catch quite a bit of wind
but that is to be expected.
Wade rented this vehicle on 19. Sep 2019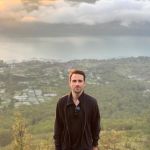 Everything was smooth. Car description was slightly off (Jimny didn't have Bluetooth) and we were given way better car with CarPlay, Automatic transmission without any extra fees. Definitely recommended.
Vytautas rented this vehicle on 01. Sep 2019