Customer reviews for this vehicle
It was really amazing! The car was great and the tent on the root was just perfect for the trip we planned! Thank you very much, guys!
Marcos rented this vehicle on 14. Aug 2020
The car is just fantastic. We went on Iceland F-roads without any problems. 4WD mode is working nicely when needed. About the tent, well, camping during a whole month and still dry inside. Wind is your ennemy tought, just place the car accordingly and
no worries. We extended our rent in a blink of and eye. Efficient staff and fast.
Lucie rented this vehicle on 01. Aug 2020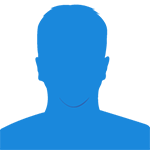 I have got a well maintained Jimny, especially tires, brakes and windshield wipers worked very well, what is essential when driving on F-roads or in hard weather conditions. Thank you for receiving a clean car with clean equipment and roof tent as well.
I have to mention the reliable and quick response from the northbound staff, especially Thordis, when having any question. In total, the booking experience and customer support from northbound.is was outstanding! My best experience in Iceland after already 15 visits!! TAKK FYRIR FROM ISLANDSVINUR NICO!!
rented this vehicle on 12. Aug 2020