Customer reviews for this vehicle
Very nice experience. I had drived more than 3,200km in Iceland during my trip. The people from Icerental 4X4 were very nice and gave us all information we should know for driving in Iceland. At last, when I retured the car, they were very kind to send
me to my hotel by their shuttle bus. So if you asked me, Icerental 4X4 would be highly recommended.
Pu rented this vehicle on 09. Nov 2019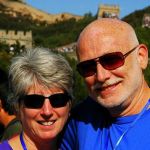 The rental process was easy. We were picked up at the airport and drive to pick up the vehicle. So glad we also rented a wifi device as well. It made our navigation so easy without worrying about data usage. The vehicle was an older one but fit our
needs and gave us excellent service. Kudos to Icerental 3x4. We chose to get insurance from a third party. Please heed the warnings they give you. The weather is harsh at times and they can give you great tips for handling it. Returning the vehicle was just as easy and they drive us back to the airport. We would highly recommend Icerental 4x4.
Bryan rented this vehicle on 15. Nov 2019
Nice experience for booking a car with Northbound. Easy process to get what you wish!
Deniz rented this vehicle on 28. Oct 2019