Customer reviews for this vehicle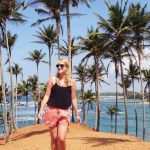 We've been given a car in the same category (Hyundai I-20, automatic). The experience was good, easy and quick pick up of the car and easy drop off on our last day. We got all necessary information from both the car rental company and Northbound. I'd
definitely recommend to use Northbound is you travel to Iceland!
Alicja rented this vehicle on 14. Mar 2019
Our Geysir experience was positive from start to finish. The car, a HyundaI i10, was new and had the features requested. The pickup and dropoff were easy and quite quick.
Robert rented this vehicle on 28. Jun 2018
we got hyundai i10 instead but its okay.
Kasidej rented this vehicle on 05. Aug 2019