Customer reviews for this vehicle
Accueil très sympathique et efficace. Nous avions loué un duster 4x4 sans option. A notre arrivée, on nous a donné une Kia sportage 4x4 avec GPS, boite automatique, sans supplément financier : que du bonheur. Très content de notre expérience
avec Lotus car rental. Nous recommandons absolument
Patrice rented this vehicle on 01. Mar 2019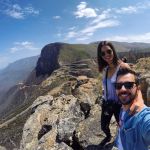 We've got an upgrade to Subaru Forester. We liked it, no issues noted.
Luís rented this vehicle on 02. Mar 2019
We rented dacia duster, a car which was max 1 year old. It was diesel, 4x4 manual. They give us the keys just about minutes afer we came on the airport. So it was really fast, I appreciate it. Everything was great. thank you.
Soňa rented this vehicle on 28. Feb 2019