Customer reviews for this vehicle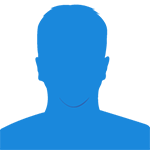 I booked a car through Northbound and I couldn't be happier. Thordis was so helpful, answered with patience and true interest all of my questions, helped us choose the right car AND the right insurance and the instructions about picking it up were so
specific. Also got a pretty fair price! I would totally recommend them!
rented this vehicle on 02. Feb 2020
Thanks for the perfect service. The car was really good and reliable. We had a great experience with Lotus Car Rental.
Ronny rented this vehicle on 30. Dec 2019
I am very satisfied with the Dacia Duster from Lotus Car Rental. The car was clean and spacious for 4 people with suitcases. We had a Gold Insurance Package, but fortunately we had no dangerous situations even during changing weather conditions. The
pick-up and drop-off in Lotus Car Rental was very fast and easy-going. Lotus also is sending emails advising of weather issues and have very friendly and helpful customer service. Defiinetely i will choose Lotus next time!
Mateusz rented this vehicle on 01. Jan 2020