Customer reviews for this vehicle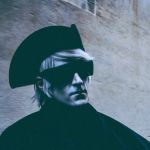 Everything about the rental process was perfect. The agents were extremely helpful and responsive and even managed to help me correct a mistake in my own booking. When I arrived at the agency, everything went smoothly, picked up my vehicle with all the
bonus additions and hit the road in a matter of minutes. The car was wonderful and the experience was one of the best I've ever had in all my travels. An incredible company that wants to share Iceland with those who desire to see it -- all for a very reasonable price. Couldn't be happier. Thanks!
Alexander rented this vehicle on 15. Jun 2019
Northbound helped us find a great deal!
Kanika rented this vehicle on 01. May 2019
We have to modify our booking many times because we finally were 4 instead of 5 and they demonstrated high flexibility in every modification. Special thanks to Liam for your support and fast answers.
David rented this vehicle on 24. Jul 2018