Customer reviews for this vehicle
Gary rented this vehicle on 11. Mar 2019
Lotus car rental a shortaway from the airport. We were given Kia Rio instead, however we have no issue at all. Mike has attended to us, process very fast and he is very friendly. Since the petrol was not full tank, we were allowed to return the car even
it is almost empty. We returned the car by 5am and leave the key in the box. We did not wait for the shuttle instead we walk to the terminal. It takes abt 5-10mins. They are many others walk to the terminal like us too. Highly recomended using this site and Lotus Car Rental.
Rozita rented this vehicle on 29. Dec 2018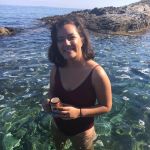 We ended up with a different model of car but it was still great! Newly cleaned and very comfortable to drive. I really appreciated all of the extra information we received about how to drive safely in Iceland, and the entire process was easy from beginning
to end.
Mishael rented this vehicle on 22. Nov 2018