Customer reviews for this vehicle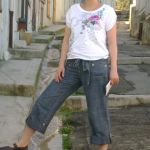 Excellent value for money and service
Mariola rented this vehicle on 16. Jun 2019
We had a great experience with our rental. Northbound and Kuku both also have awesome customer service. There was a slight mixup with what was included in our rental, and they very quickly had it sorted out. Would definitely recommend!
Aaron rented this vehicle on 04. Jun 2019
There are quite a few companies to rent campervans from and Northbound has it all for your convenience. All on the same website :) I did quite a lot of research prior booking and im so happy I went with Northbound. They offer big variety of rental companies
and they are basically work like a hub, connecting you with all possible options. Also, you have a chance to pay small deposit as a reservaion. Its very convenient if you don't wanna pay full amount all at ones. Not to mention, I actually got my campervan for like 20$ cheaper then renting directly from Kuku. Some companies require you to deposit enormous security deposits btw. But not all of them. This is one of the reason I picked Kuku. They are very cool and easygoing team. No pressure selling you extra ensurances etc (Although, i'd recommend getting at least Gravel protection due to some gravel roads that you will drive ocasionally). I picked a camper from KUKU and I've had such an amazing experience renting with them. Northbound organized pickup from the airport with a person waiting for us with a poster with names. Very cool ! Rental procedure was easy and smooth and the team is nice and helpful. Campers are great and have that wicked graphics on their vans. Camper was in great condition and included basic stuff you'd need for the road. Overall if you're planning on renting a camper in Iceland then Northbound is the easiest and most convenient place to go. No hussle. Its simply convenient and they have wonderful customer support who answers email fast and ready to help you. All professionally done. Most definitely will book with them again. Northbound got so many good reviews on Google, now they got one more ;) Iceland is must visit country ! And traveling with campervan/motorhome is THE best way to see this gorgeous country.
Oleg rented this vehicle on 07. May 2019