Customer reviews for this vehicle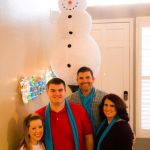 Our experience with KuKu Campers was awesome. They were kind, friendly, and informative about everything we needed to know about the camper. I highly recommend this company. Northbound made this process so simple and easy to understand. They found
me the camper and the company who provided exactly what we needed.
Jeffrey rented this vehicle on 23. Sep 2018
Kuku helped me understand things I didn't know before I left with the rental. They were very helpful.
Isaiah rented this vehicle on 12. Sep 2018
They were very helpful and provided great information. The camper was the model as promised, and everything worked. It was clean and on-time.
Jason rented this vehicle on 09. Jun 2018