Customer reviews for this vehicle
Everything was great , the pick up, the time which KuKucampets spend to explain everything and the car itself. we were on snow as well as strong wind but car was great in action. if you manage the thermostat of the heater correctly it will give you nice
temperature for more than 8 hours even in November.
Hossein rented this vehicle on 03. Nov 2018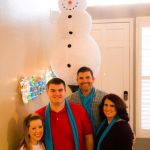 Our experience with KuKu Campers was awesome. They were kind, friendly, and informative about everything we needed to know about the camper. I highly recommend this company. Northbound made this process so simple and easy to understand. They found
me the camper and the company who provided exactly what we needed.
Jeffrey rented this vehicle on 23. Sep 2018
Kuku helped me understand things I didn't know before I left with the rental. They were very helpful.
Isaiah rented this vehicle on 12. Sep 2018