Customer reviews for this vehicle
I loved the camper! It was nice and cozy, and perfect for one person to sleep in (two of you're both short and don't mind getting cuddly!) I was travelling alone, so it was small enough that I could keep it warm at night. The only thing I found is
that you need to let the camper heat up with the heater while the bed is still in "couch mode", since the vent is underneath the bed and the heat gets trapped down there. Mind you, I went in February, so if you go in warmer months it shouldn't be a problem. Anyways, everything was great! I loved this vehicle.
Anna rented this vehicle on 16. Feb 2020
An incredible experience with a serious and friendly company that from the first day helped us in everything we needed. 100% recommended!!
Daniel rented this vehicle on 15. Jul 2019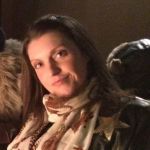 My experience renting from Nordic Campers was excellent. The service was fast and efficient. When I arrived to pick up my vehicle, they were adequately staffed and I was behind the wheel in no time at all unlike other rental companies I have used- every
minute of vacation is precious so I appreciated this very much! There was only one snaffu - I had emailed in advanced to inquire about a cooler with my rental van and I was assured it was included. When I got in the car and was about to pull away I realized there was no cooler, but they quickly verified the cooler was included, got me one, and I was on my way. They took good care of me! Checking out at the end of the trip was equally as fast and efficient, no stress! I got a great deal on the van itself, perhaps because it was an older model vehicle. As such, it had several quirks but thankfully it ran well and got me safely around the Ring Road. My advice to other travelers would be to make sure you are in a vehicle you are happy with. If I were to do it again I would probably pay a bit more for a newer model vehicle.
Amanda rented this vehicle on 28. Jun 2019