Customer reviews for this vehicle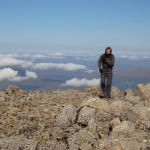 Excellent service from Affordable Campers. Very good communication before, during and after the rental period. The car is not the biggest one but we had no problem at all with the mechanics.
Denis rented this vehicle on 22. Jul 2020
We were very happy with the interface of the website, the responsetime of Affordable Campers and the general feeling if booking through Northbound.
Rasmus rented this vehicle on 18. Jul 2020