Customer reviews for this vehicle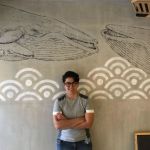 Best price, good Car, perfect atention.
Jennifer rented this vehicle on 02. Jan 2019
The employees at Magic car are very friendly and knowledgeable. The car we rented was clean.
Bridget rented this vehicle on 30. Oct 2018
Had the pleasure to rent Honda CRV from Magic car rental for 8 days in Iceland. Honestly, car was an older model however it drove amazing on roads (did not drive F roads). Doesn't matter if it was snowing, raining or hailing, it drove great. We did not
get stuck in snow with probably all season tires, we did not have any difficulties driving through unpaved road. The car itself have essential features, eg: aux, heated front seat, heat and AC. The only disappointment was there was no aux-cord provided and we forgot ours, therefore we drove in silent for most days. Inside of the car is not the most cleaned, each customer has to clean/vacuum before returning, but it is hard to be 100% clean. The price was the most affordable when we compared many other companies prior renting from Magic Car. They include a 4G wifi box, get it if you have a party more than 3. We had it for unlimited and it was definitely worth for all of us to use, instead of all of us getting a temporary phone plan, which would had cost more for us. If you don't mind a little scratches or little dirtiness, I would without a doubt recommend renting this Honda CRV. PS they also do shuttle pick up and send off, which worked perfectly for us.
Margaret ya ning hsieh rented this vehicle on 25. Sep 2018