Customer reviews for this vehicle
Aswome experience!! Everything went smoothly, the car was pretty much brand new and i haven't had a single problem. Quick shuttle from and to airport. Recommended
Andrea rented this vehicle on 02. Sep 2019
Service was brilliant from start to finish. We had an issue with tyre pressures leaving the office and was told to just inflate them ourselves at a garage so we did. Then the one tyre went flat completely after 20 or so miles. We got straight onto the
emergency line and were told to go to a garage nearby to have it replaced or fixed. They fixed it but then it blew just yards from the garage. We went to a 2nd garage who changed it to a new tyre. The communication from David at the office was outstanding! We have nothing but high praise for how it was handled and we didn't have any other issues for the rest of the week. The car itself is great for the F roads, and economical, we covered 1770 miles in the 7 days. The roof tent was cold a couple of nights but that's to be expected, it's very comfortable for 2 people and space in the car is great. I wouldn't want to use it for more than 2 people though if having it for a week.
Marc rented this vehicle on 01. Sep 2019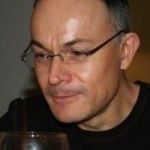 Northbound representatives are very responsive in replying to emails. Excellent service. Thank you.
Philippe rented this vehicle on 01. Aug 2019